Applesauce Granola
Ingredients
Amount
Measure
Ingredient
Features
4
cups
rolled oats
or quick-cooking oats
2
cups
puffed wheat cereal
any your favorite
*
5
tablespoons
ground flax seed

*
⅔
cup
wheat germ
toasted
1
tablespoon
cinnamon

1
pinch
nutmeg
ground
*
¼
teaspoon
salt

1
cup
almonds
whole
*
1
cup
walnuts
halved
1
cup
macadamia nuts
or any kind of nut you have, such as pecans, hazelnuts, sunflower seeds or pumpkin seeds, or mixture
*
1
cup
coconut, shredded, unsweetened (desiccated)

*
3
tablespoons
olive oil

2
cups
applesauce
natural, unsweetened
*
⅓
cup
maple syrup
or honey, if you prefer sweeter, add more as needed
½
cup
cranberries, dried

*
½
cup
raisins, seedless

½
cup
apricots, dried
coarsely chopped
*
½
cup
prunes
coarsely chopped, or dried blueberries, cherries, any kind of dried fruits
*
Ingredients
Amount
Measure
Ingredient
Features
946
ml
rolled oats
or quick-cooking oats
473
ml
puffed wheat cereal
any your favorite
*
75
ml
ground flax seed

*
158
ml
wheat germ
toasted
15
ml
cinnamon

1
pinch
nutmeg
ground
*
1.3
ml
salt

237
ml
almonds
whole
*
237
ml
walnuts
halved
237
ml
macadamia nuts
or any kind of nut you have, such as pecans, hazelnuts, sunflower seeds or pumpkin seeds, or mixture
*
237
ml
coconut, shredded, unsweetened (desiccated)

*
45
ml
olive oil

473
ml
applesauce
natural, unsweetened
*
79
ml
maple syrup
or honey, if you prefer sweeter, add more as needed
118
ml
cranberries, dried

*
118
ml
raisins, seedless

118
ml
apricots, dried
coarsely chopped
*
118
ml
prunes
coarsely chopped, or dried blueberries, cherries, any kind of dried fruits
*
Directions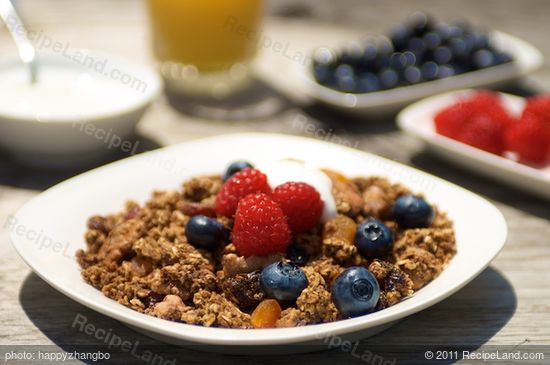 Preheat oven to 300℉ (150℃). In a large bowl, add the first eleven ingredients, and mix until well combined.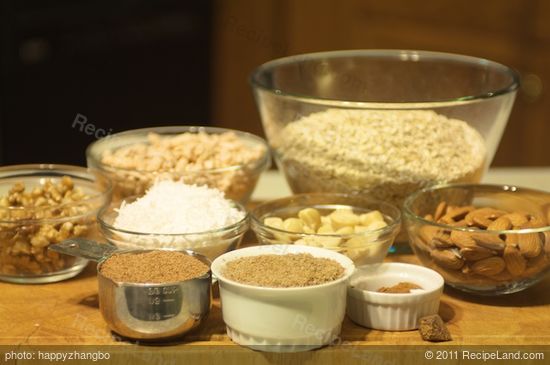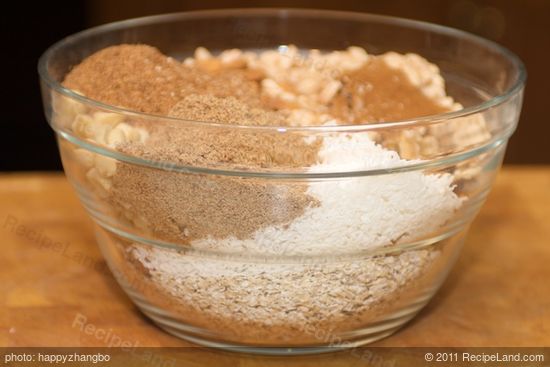 Add the oil, applesauce and maple syrup or honey into dry ingredients, and stir until well combined. Use you hand to mix both dry and wet ingredients together until well incorporated, and no dry ingredients can be found.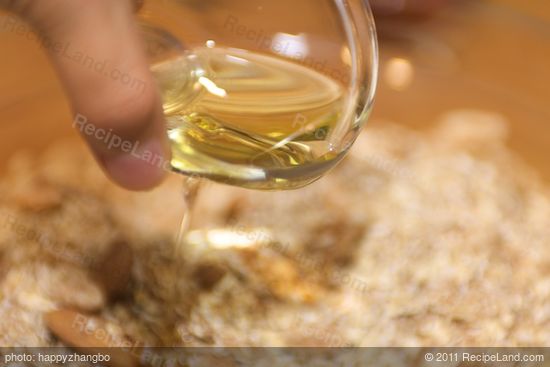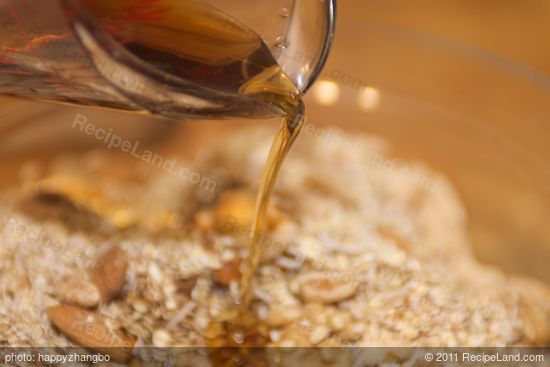 Spread mixture evenly between two baking sheets and bake, turning mixture frequently about every 15 minutes and rotating pans until the mixture is dry, golden and slightly brown, which takes about 1 hour or longer.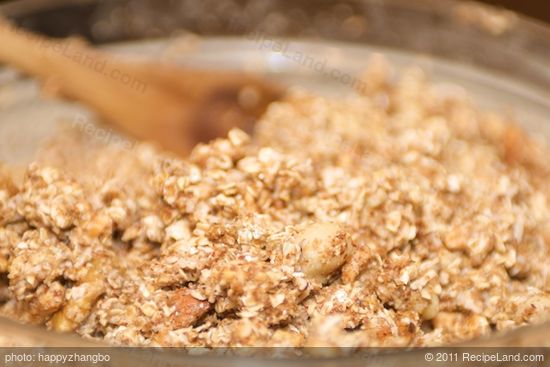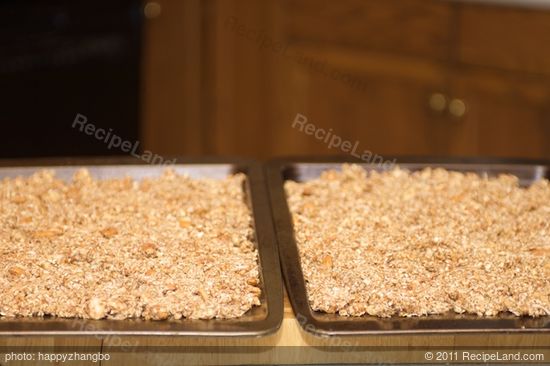 Stir in the dried fruit right away when the granola comes out of the oven.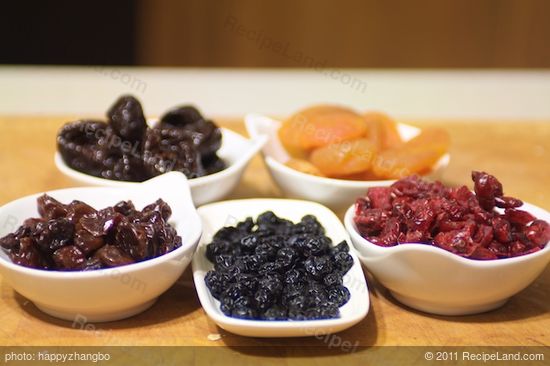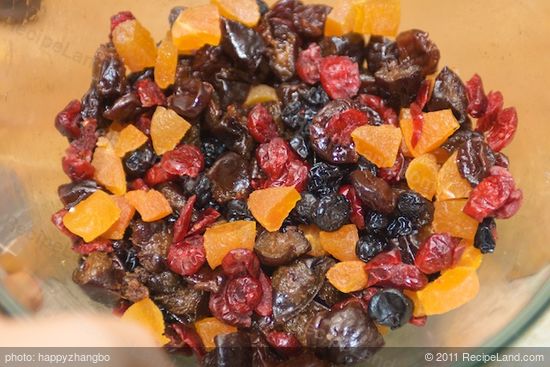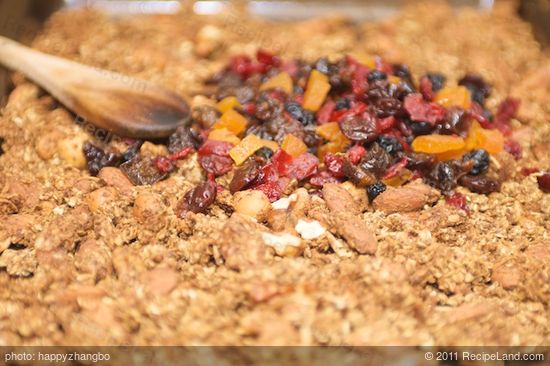 Transfer baking sheets on wire racks. Allow to cool completely. Store in an air-tight container up to 1 month.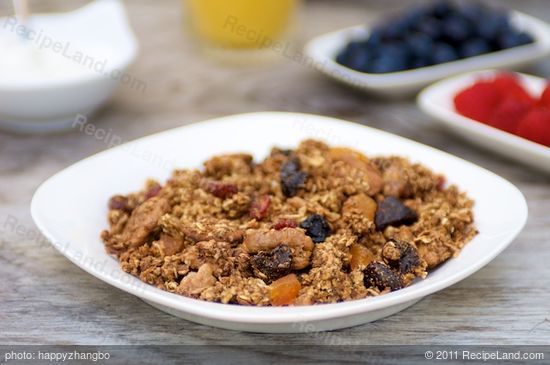 ---
---