Homemade Pizza with Variations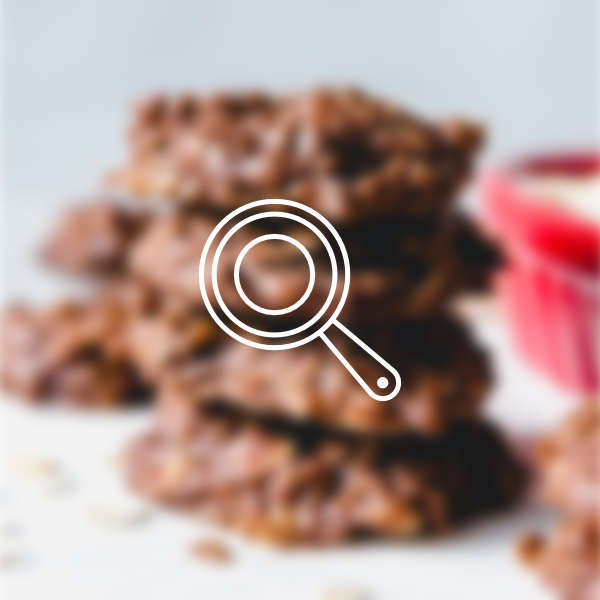 Ingredients
Amount
Measure
Ingredient
Features
For the base
2
each
pizza dough

*
Add any of these choices to flavour the dough
1
teaspoon
red pepper flakes

Parmesan cheese
1 small handful
*
1
tablespoon
mixed herbs
fresh, such as oregano, basil, parsley, thyme, marjoram, rosemary; or 1 teaspoon dried
*
1
tablespoon
sundried tomatoes
finely chopped, up to 2 tablespoons as needed
1
tablespoon
black olives
finely chopped, up to 2 tablespoons as needed
1
tablespoon
garlic oil
or chilli, basil or rosemary, any flavored
*
all-purpose flour
for rolling out
*
olive oil
for drizzling
*
For the tomato sauce
1 ½
tablespoons
olive oil
or other vegetable oil as your choice
1
medium
onions
finely chopped
4
cloves
garlic
crushed or minced, or to taste
1
each
bay leaves

*
1
teaspoon
oregano
dried
400
grams
tomatoes, canned
chopped, 1 can
3
tablespoons
tomato purée (passata)

sea salt
to taste
*
black pepper
freshly ground
*
Topping choices
For a cheese lover
4 ½
ounces
mozzarella cheese
120 grams
4 ½
ounces
gruyere cheese
120 grams
4 ½
ounces
blue cheese
dolcelatte, 120 grams
*
2
ounces
Parmesan cheese
50 grams
For a special topping
2
ounces
spinach
cooked, 50 grams
1
pinch
nutmeg
freshly grated
*
1
teaspoon
oregano
dried
2
ounces
mozzarella cheese
50 grams
Parmesan cheese
1 handful
*
pine nuts
1 handful
*
1
large
eggs
broken in the center
For a super hot lover
pepperoni slices
thin slices, as needed
*
onions
thinly sliced, as needed
*
jalapeño pepper
chopped, as needed
*
mozzarella cheese
shredded, as needed
*
½
teaspoon
oregano
dried
*
For a all in one lover
pepperoni slices
thin slices, place on one quarter
*
mushrooms
thinly sliced, place on the second quarter
*
mozzarella cheese
shredded, place on a third quarter
*
anchovy fillets
plus some olives and capers, place on the last quarter
*
For a mediterranean lover
ham
parma, a few slices as needed
*
mozzarella cheese
shredded, as needed
*
sundried tomatoes
chopped, as needed
*
basil
fresh leaves, as needed
*
Parmesan cheese
or shaved, as needed
*
For a spiced seafood lover
shrimp
cooked, as needed
*
capers
as needed
*
black olives
sliced, as needed
*
red pepper flakes
as needed
*
mozzarella cheese
shredded, as needed
*
anchovy fillets
canned, as needed
*
Ingredients
Amount
Measure
Ingredient
Features
For the base:
2
each
pizza dough

*
Add any of these choices to flavour the dough:
5
ml
red pepper flakes

1
x
Parmesan cheese
1 small handful
*
15
ml
mixed herbs
fresh, such as oregano, basil, parsley, thyme, marjoram, rosemary; or 1 teaspoon dried
*
15
ml
sundried tomatoes
finely chopped, up to 2 tablespoons as needed
15
ml
black olives
finely chopped, up to 2 tablespoons as needed
15
ml
garlic oil
or chilli, basil or rosemary, any flavored
*
1
x
all-purpose flour
for rolling out
*
1
x
olive oil
for drizzling
*
For the tomato sauce:
23
ml
olive oil
or other vegetable oil as your choice
1
medium
onions
finely chopped
4
cloves
garlic
crushed or minced, or to taste
1
each
bay leaves

*
5
ml
oregano
dried
400
grams
tomatoes, canned
chopped, 1 can
45
ml
tomato purée (passata)

1
x
sea salt
to taste
*
1
x
black pepper
freshly ground
*
Topping choices:
For a cheese lover:
130.1
ml/g
mozzarella cheese
120 grams
130.1
ml/g
gruyere cheese
120 grams
130.1
ml/g
blue cheese
dolcelatte, 120 grams
*
57.8
ml/g
Parmesan cheese
50 grams
For a special topping:
57.8
ml/g
spinach
cooked, 50 grams
1
pinch
nutmeg
freshly grated
*
5
ml
oregano
dried
57.8
ml/g
mozzarella cheese
50 grams
1
x
Parmesan cheese
1 handful
*
1
x
pine nuts
1 handful
*
1
large
eggs
broken in the center
For a super hot lover:
1
x
pepperoni slices
thin slices, as needed
*
1
x
onions
thinly sliced, as needed
*
1
x
jalapeño pepper
chopped, as needed
*
1
x
mozzarella cheese
shredded, as needed
*
2.5
ml
oregano
dried
*
For a all in one lover:
1
x
pepperoni slices
thin slices, place on one quarter
*
1
x
mushrooms
thinly sliced, place on the second quarter
*
1
x
mozzarella cheese
shredded, place on a third quarter
*
1
x
anchovy fillets
plus some olives and capers, place on the last quarter
*
For a mediterranean lover:
1
x
ham
parma, a few slices as needed
*
1
x
mozzarella cheese
shredded, as needed
*
1
x
sundried tomatoes
chopped, as needed
*
1
x
basil
fresh leaves, as needed
*
1
x
Parmesan cheese
or shaved, as needed
*
For a spiced seafood lover:
1
x
shrimp
cooked, as needed
*
1
x
capers
as needed
*
1
x
black olives
sliced, as needed
*
1
x
red pepper flakes
as needed
*
1
x
mozzarella cheese
shredded, as needed
*
1
x
anchovy fillets
canned, as needed
*
Directions
Make the base according to the package instructions, using both packets to make a double amount of dough.
The dough can be plain, but for a more flavorful pizza, add your chosen flavouring from the flavour choices in the ingredients list before any liquid is added.
Roll into 1 large pizza dough or 2 smaller ones, sit on a baking sheet and leave to rise in a warm place.
While the dough is rising, you can continue working on the tomato sauce and toppings.
To make the tomato sauce:
Heat the olive oil in a medium saucepan and gently cook the onion and garlic for 7 to 9 minutes until softened.
Stir in the remaining ingredients and simmer for about 10 minutes until it turns into a thick, spreadable sauce.
Season with salt and pepper, then remove the bay leaf.
Preheat the oven to 425F/220C/Gas 7.
Spread a generous amount of tomato sauce evenly over the pizza dough(s), leaving a 1cm (½-inch) gap around the edge.
Add your favourite toppings (see above for some choices), drizzle with olive oil, then arrange in the oven for about 18 minutes or until the pizza crust is crisp and the topping is golden.
Cool for a few minutes and serve warm.
---
---