Indian Twice Baked Potatoes
Give twice baked potatoes an Indian twist with some delicious Indian spices.
Directions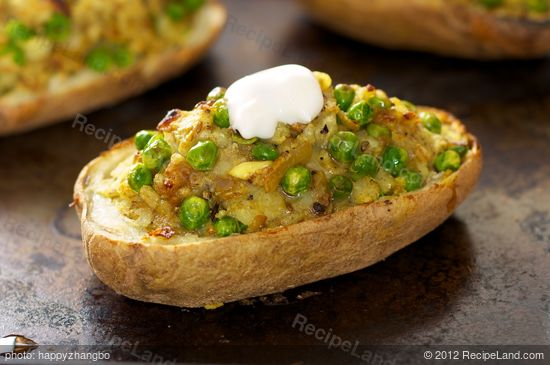 Place the oven rack to upper middle position and preheat to 400℉ (200℃).
Scrub the potatoes, pat them dry with paper towel or clean kitchen towel, and rub the skin all lover with olive oil.
Place oiled potatoes onto a large baking sheet with foil or baking mat.
Bake the potatoes until the skin is very brown and crispy and a wooden stick can go through the skin easily, 55 to 65 minutes.
Meanwhile heat the olive oil in a medium nonstick skillet over medium high heat until hot.
Add the onion, stirring often, and cook until the onions are browned, about 8 minutes. Stir in garlic, ginger and all the spices, and cook for another 2 to 3 minutes, until well mixed and very fragrant.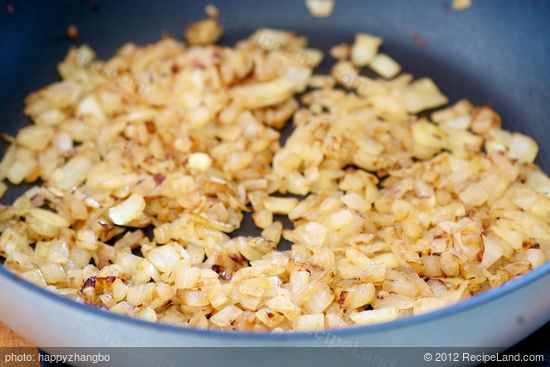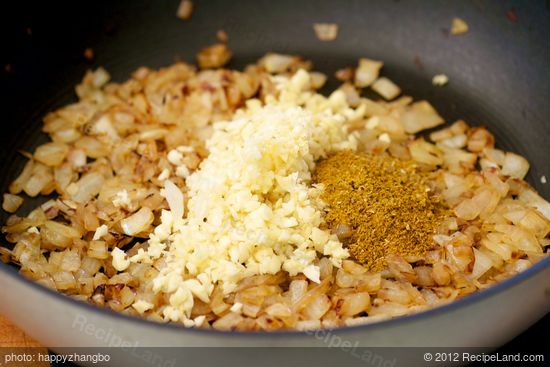 Stir in peas, and cook for about 2 minutes, until peas become bright green. Season with salt and black pepper to taste. Remove from the heat and set the mixture aside.
Use an oven mitt to touch the hot potatoes, place the potatoes long side down, cut the potatoes into the half lengthwise from the narrower side. Scoop the flesh into a bowl with a dinner spoon, only about ¼ inch thick flesh is attached to the potato shell.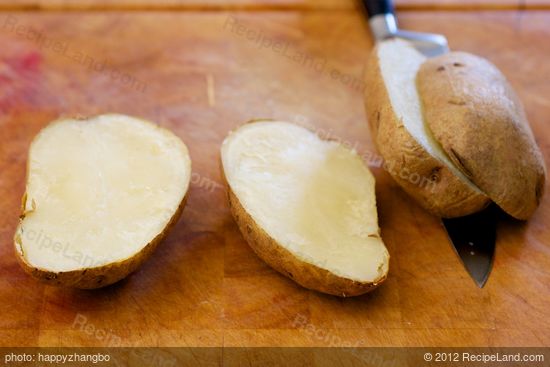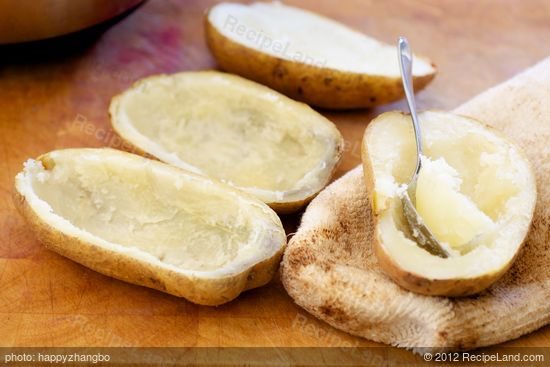 Place the now-empty potato shells on the same baking sheet, put it back to the oven, continue cooking the shells for 8 to 12 minutes, until the shells become a bit crispy and dry.
While the shells are in the oven, mash the potato flesh with potato masher or the back of a fork until very smooth, stir in the yogurt, buttermilk and scallions until well mixed.
Add the onion-pea mixture into mashed potatoes, and stir until well mixed. Season to taste with salt and black pepper.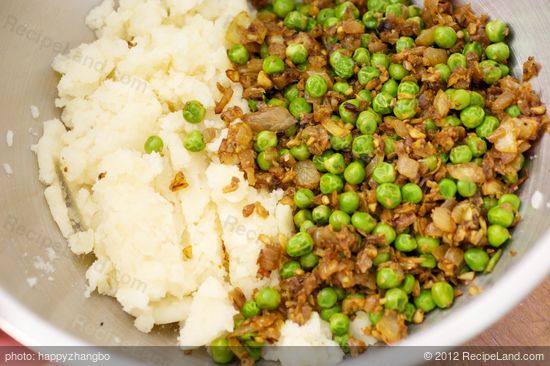 When the shells are done in the oven, remove them from the oven, then switch the oven to broil.
Spoon the potato mixture into the shells that are hold by your kitchen mitt, piling up the center a little bit higher.
Broil in the oven until crisp on top, and brown at the spots, 5 to 10 minutes, depending on how hot your broiler is.
Remove from the oven and let cool for a few minutes. Serve with yogurt and hot sauce if desired.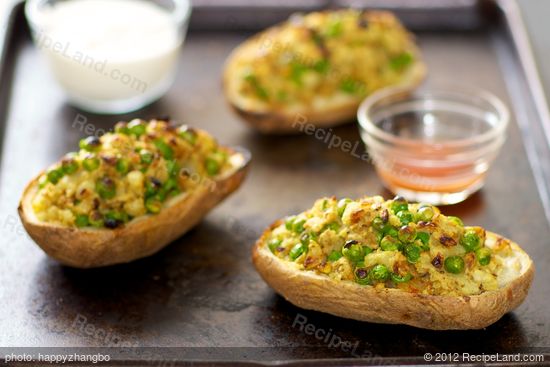 Nutrition Facts
Serving Size
294g
(10.4 oz)
Amount per Serving
Calories
261
27% of calories from fat
Trans Fat 0g
Total Carbohydrate
15
g
15%
Sugars g
Vitamin A 4%
•
Vitamin C 36%