Bok Choy, Mushrooms & Tofu Stir-Fry
Ingredients
Amount
Measure
Ingredient
Features
2
tablespoons
vegetable oil
divided
1
block
tofu
firm, drained, pat dry and cut into 1/2-inch cubes
2
cloves
garlic

½
inch
ginger
freshly minced, about 1 teaspoon
*
2
scallions, spring or green onions
thinly sliced
*
2
cups
mushrooms
such as enoki, oyster, shiitake, or sliced button, cremini mushrooms
½
green bell peppers
cut into 1/2-inch cubes
*
½
sweet red bell peppers
cut into 1/2-inch cubes
*
½
banana peppers
cut into 1/2-inch cubes, or jalapeno
*
8
ounces
bok choy
stems removed, washed, drained and separated
Sauce
2
tablespoons
soy sauce, tamari
or to taste
1
tablespoon
rice vinegar
or to taste
1
tablespoon
oyster sauce
or to taste
1
tablespoon
shaoxing wine
or to taste
*
½
tablespoon
sesame oil

2
teaspoons
cornstarch

Ingredients
Amount
Measure
Ingredient
Features
30
ml
vegetable oil
divided
1
each
tofu
firm, drained, pat dry and cut into 1/2-inch cubes
2
cloves
garlic

0.5
inch
ginger
freshly minced, about 1 teaspoon
*
2
each
scallions, spring or green onions
thinly sliced
*
473
ml
mushrooms
such as enoki, oyster, shiitake, or sliced button, cremini mushrooms
0.5
each
green bell peppers
cut into 1/2-inch cubes
*
0.5
each
sweet red bell peppers
cut into 1/2-inch cubes
*
0.5
each
banana peppers
cut into 1/2-inch cubes, or jalapeno
*
231.2
ml/g
bok choy
stems removed, washed, drained and separated
Sauce:
30
ml
soy sauce, tamari
or to taste
15
ml
rice vinegar
or to taste
15
ml
oyster sauce
or to taste
15
ml
shaoxing wine
or to taste
*
7.5
ml
sesame oil

10
ml
cornstarch

Directions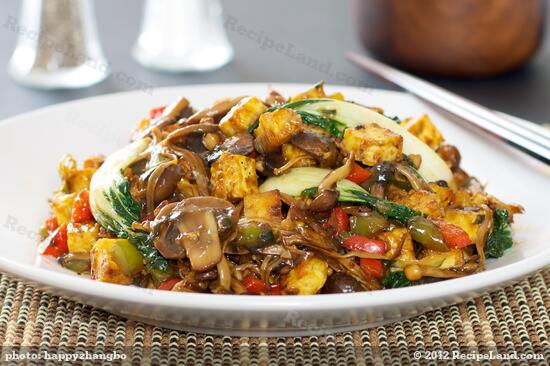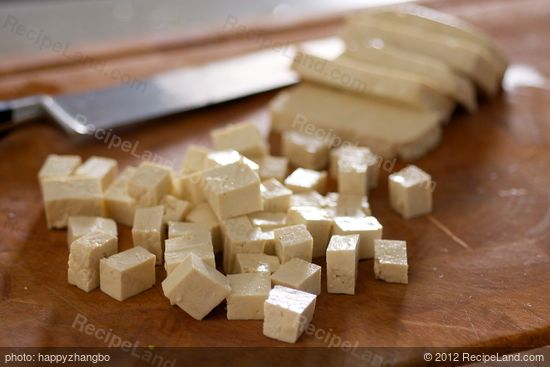 In a wok or a large nonstick skillet over medium high heat. Add 1 tablespoon oil, heat until hot.
Add tofu cubes to the wok or pan, reduce heat to medium heat, stirring occasionally, and cook until the cubes become golden, brown and firm, about 8 minutes. Transfer the cooked tofu onto a plate and set aside.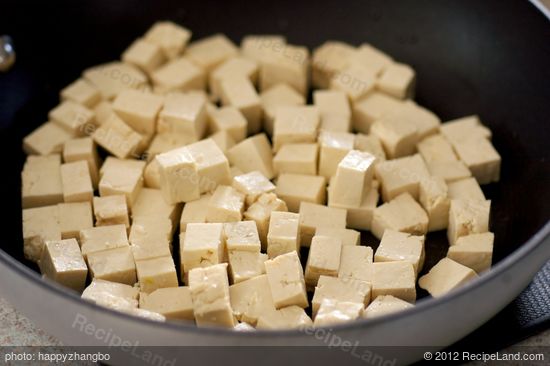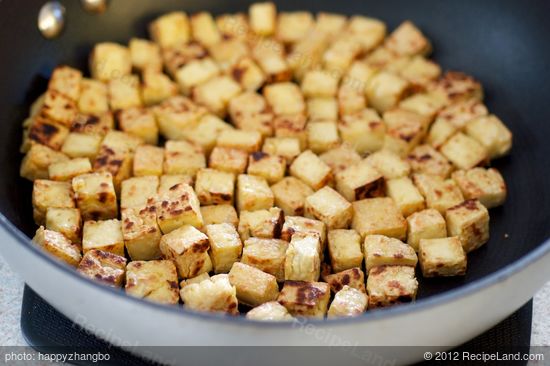 Meanwhile whisk together all the sauce ingredients in a bowl until well blended. Set aside.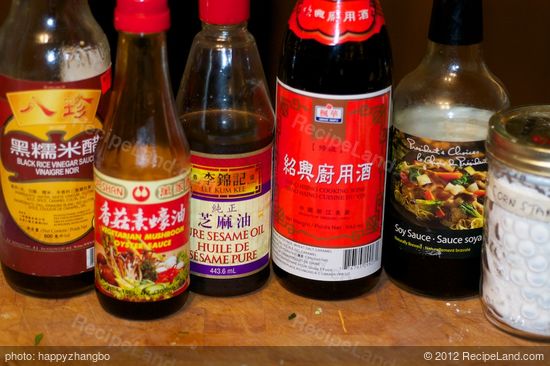 Add the remaining 1 tablespoon oil to wok or skillet, and return the heat to medium-high.
Heat until the oil is hot, add garlic, ginger, and scallions, stirring constantly, and cook for about 1 minute until very fragrant.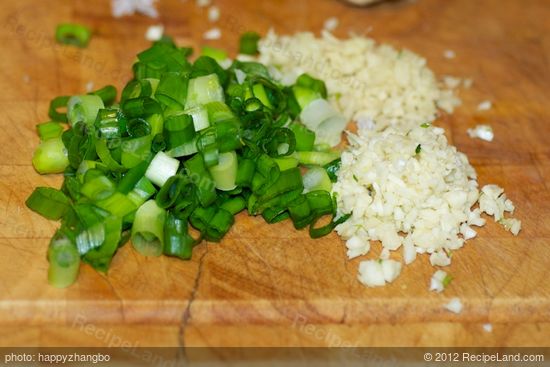 Stir in mushrooms, and cook until most of the liquid has evaporated, 6 to 8 minutes.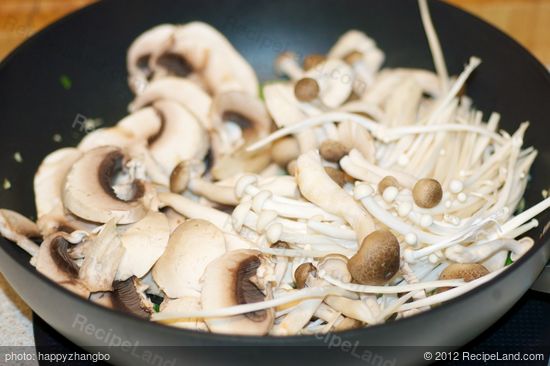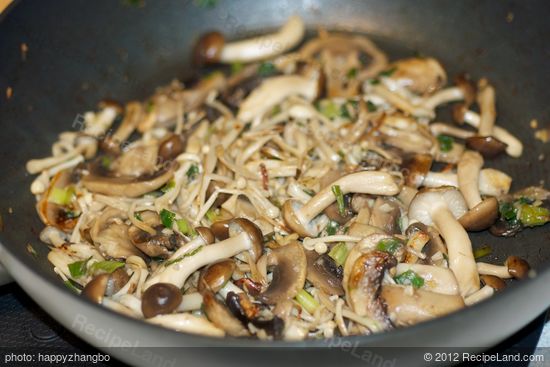 Add all the peppers, and cook for another 2 to 3 minutes, until the peppers just start to become tender.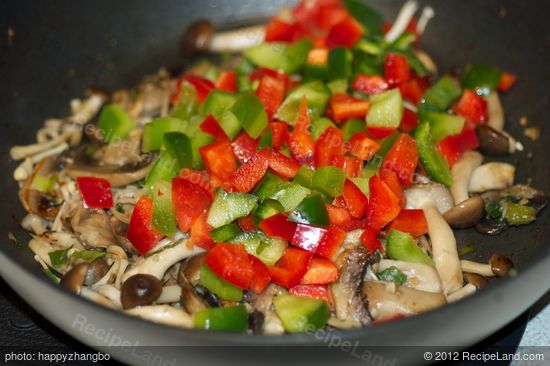 Stir in the boy choy, cook until the leaves are wilted and the stems just start to become tender but still crisp.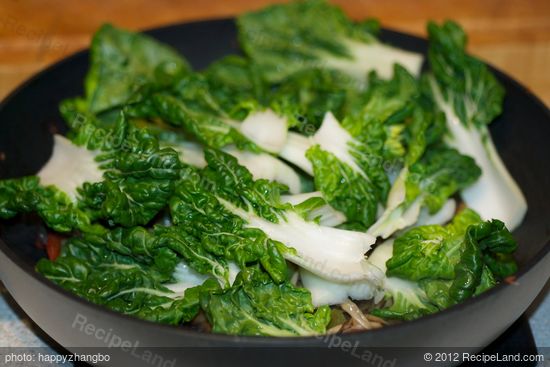 Add the tofu cubes back into the wok or skillet, and pour the sauce over.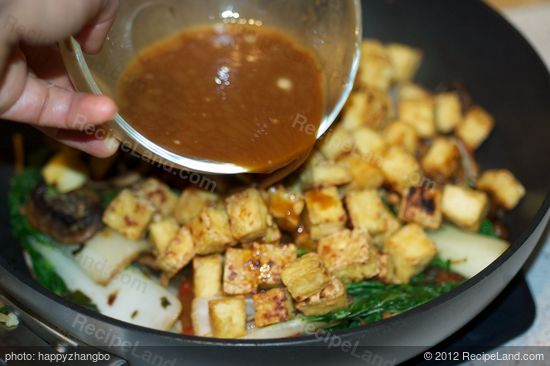 Cook and stir until all the vegetables and tofu cubes are well coated and heated through 2 minutes. Remove from heat and serve with steamed rice or steamed buns.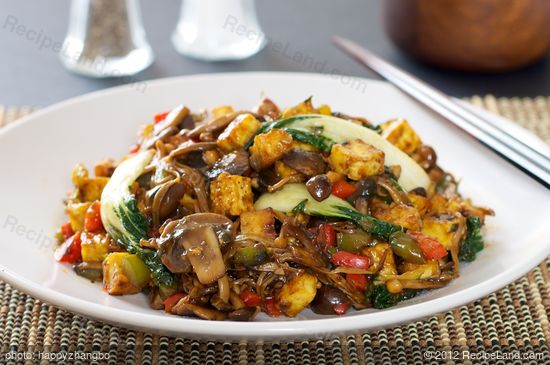 ---
---