Bobotie (Lamb Meatloaf)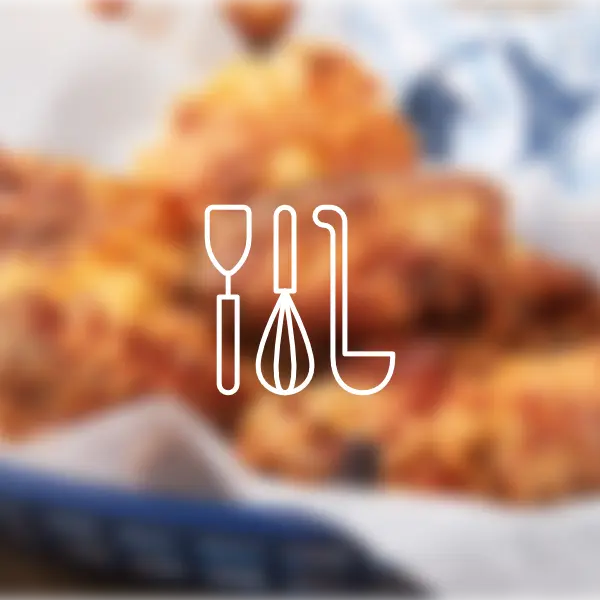 Directions
This curry-flavored meatloaf recipe made the rounds years ago, when kaffir lime leaves were unknown here.
Most people used bay leaves instead, or even lemon oro range leaves from a backyard tree.
However, it takes the kaffir leaves to add the proper touch of delicate, lemony perfume.
Soak bread in bowl with milk to cover until soft, then squeeze dry.
Sauté onions and apple in skillet with butter until tender and not browned.
Add bread, lamb, curry powder, sugar, vinegar, salt, pepper and raisins.
Add one beaten egg and almonds and mix thoroughly.
Pack mixture lightly into 9x5" baking dish .
Arrange lime leaves on top.
Bake at 350'F. 1 hour. Beat remaining egg with milk. Stir in turmeric.
Pour over meatloaf and bake 15 minutes longer.
Serve with rice and chutney.
---
---