Pineapple-Bran Whole-Wheat Muffins
These muffins turned out deliciously moist, and pineapple definitely played the role. They were packed with goodness too. Whole wheat flour, brans, and pineapples made the muffins made the muffins very nutritious, they are perfect for breakfast to start the day or a snack for an energy boost.
Directions
Mix the flour, baking powder, salt, and sugar. Beat the egg slightly. Add cereal, milk, and oil to the egg. Stir to combine. Let stand for 2 minuntes or until the cereal has softened.
Stir the pineapple, including the juice, into the mixture. Add flour mixture, stirring only until combined.
Spoon the batter evenly into a paper-lined muffin tin and bake at 400℉ (200℃) for about 25 min. Serve warm or at room temperature.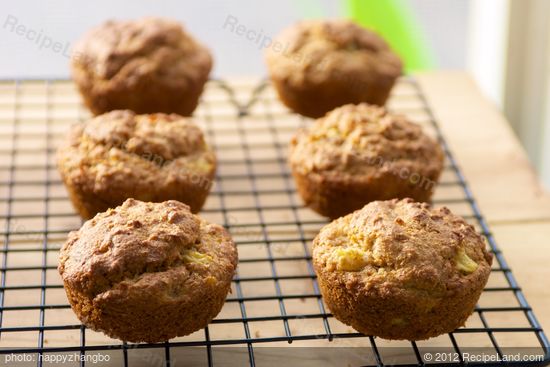 Nutrition Facts
Serving Size
50g
(1.8 oz)
Amount per Serving
Calories
100
47% of calories from fat
Trans Fat 0g
Sugars g
Vitamin A 1%
•
Vitamin C 4%