Carrot Cake Muffin Treats
Made these muffins along with the pineapple bran muffins. They were super moist and delicious too. There is no refined sugar added in this recipe, but the muffins were sweet enough because of the pineapples and raisins that also added some extra goodness as well. It did taste like a carrot cake but much lower fat and calories.
Directions
Combine the dry ingredients in a bowl. Add the remaining ingredients and stir to blend.
Spoon into oiled muffin tins or paper muffin cups. Bake at 350℉ (180℃) for 20 to 25 minutes.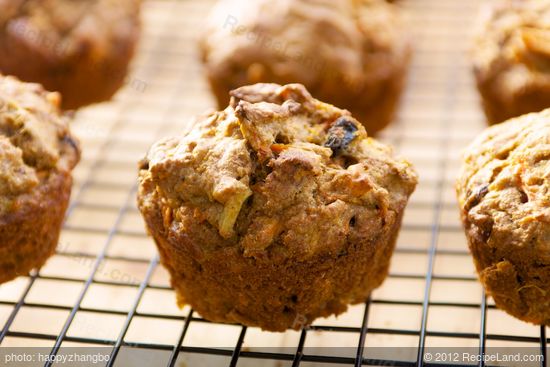 ---
---