Grilled Asparagus with Asian Peanut Sauce
Directions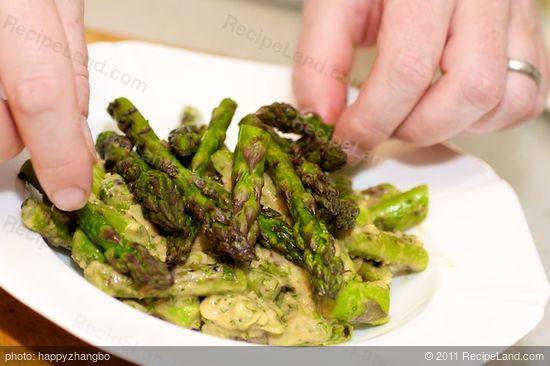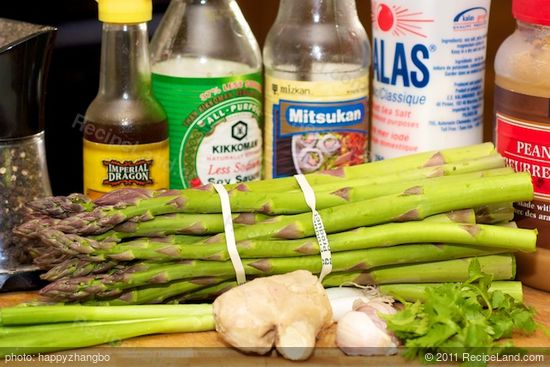 Light a medium fire in the grill or preheat the broiler.
Add the garlic, ginger, rice wine vinegar, soy sauce, and sesame oil in a medium bowl, whisk until well blended, and season with salt and black pepper to taste.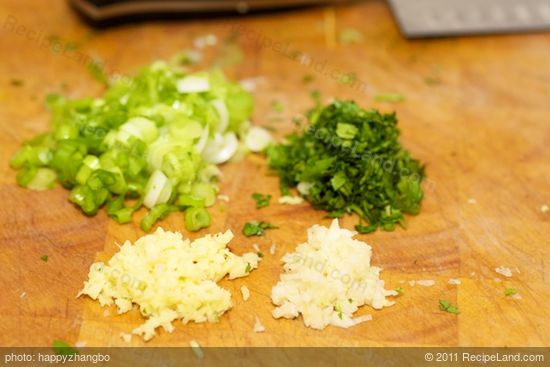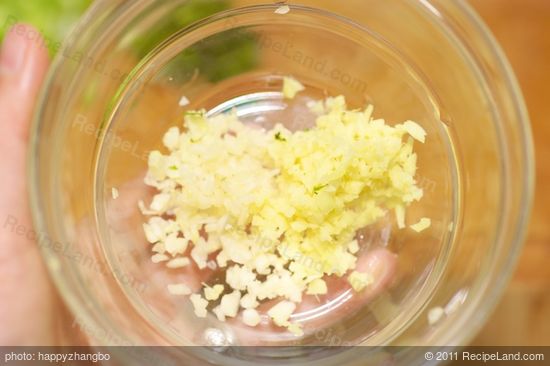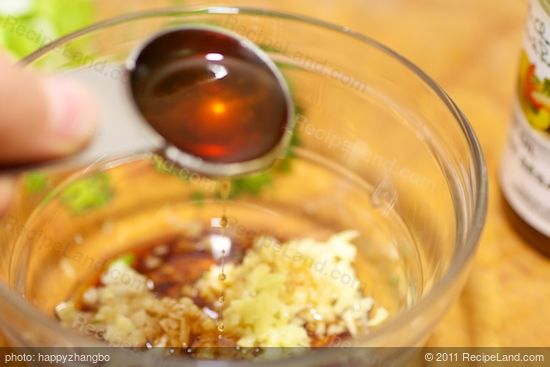 Brush with 1 to 1½ tablespoon dressing to coat the asparagus lightly.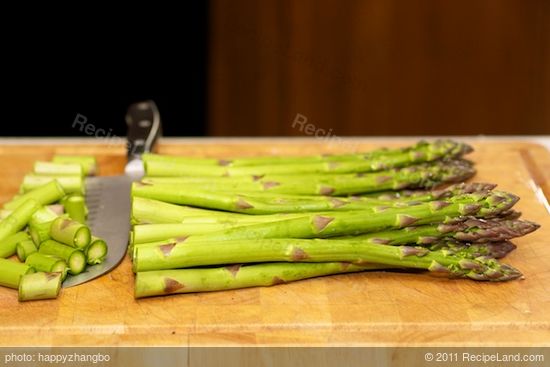 Grill the asparagus, about 6 minutes, turning halfway through, until tender-crisp and streaked with the light grill marks, or line up the spears in a single layer on a rimmed baking sheet and broil, setting the sheet about 4 inches from the top and rotating the spears once halfway through, until tender and browned in some spots, about 7 minutes. Let cool for about 2 minutes. Slice the asparagus into about 2-inch pieces.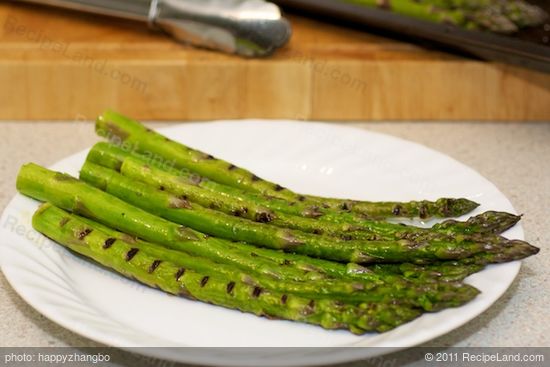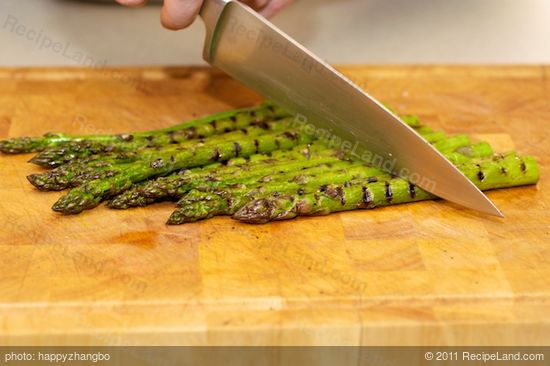 Stir together the peanut butter, cilantro, and 1 to 1½ tablespoon water into the remaining dressing.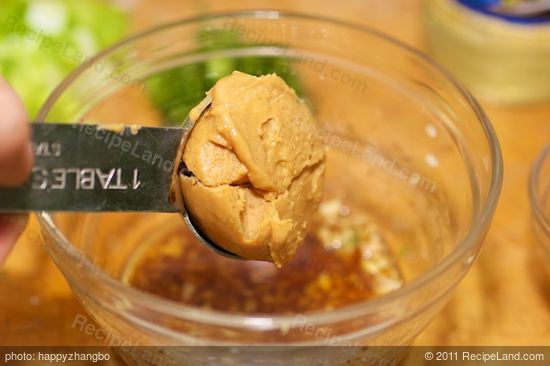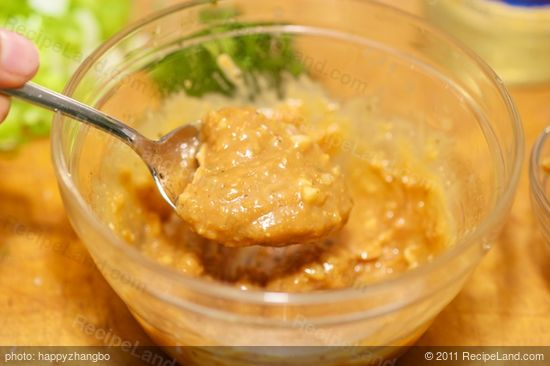 In a large platter or a large bowl, toss the asparagus with the dressing until well and evenly coated.
Place onto a serving platter, season with salt and freshly ground black pepper to taste, sprinkle with sliced scallions. Serve.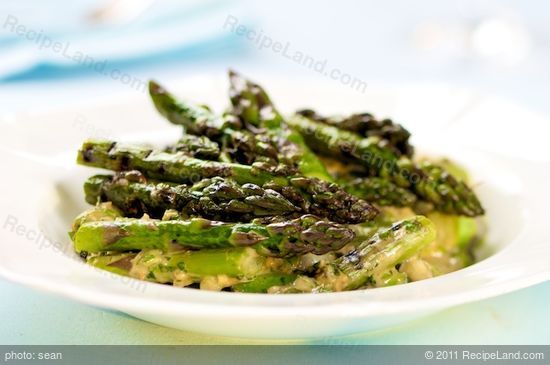 ---
---