Beef-Barley Soup
Directions
Cut meat into 1 inch cubes.
In a large skillet brown meat, half at a time, in hot oil. Drain well.
Meanwhile in crockpot combine carrots, celery, onion, green pepper, and parsley.
Add broth, undrained tomatoes, spaghetti sauce, barley, basil, salt, and pepper. Stir in browned meat.
Cover; cook on low-heat setting for 10 to 12 hours or on high-heat setting for 4½ to 5 hours. Skim off fat.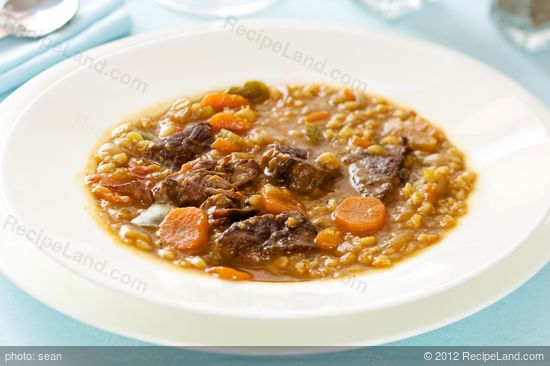 ---
---