Potato Ham and Herb Omelette
A marvelously well balanced combination of that go so well together for a perfect Sunday brunch.
Directions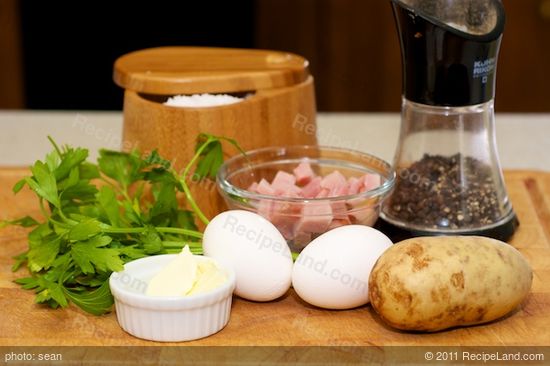 Using a knife or mandoline, thinly slice the potatoes. Scrub them well and leave the skin on or peel them if desired.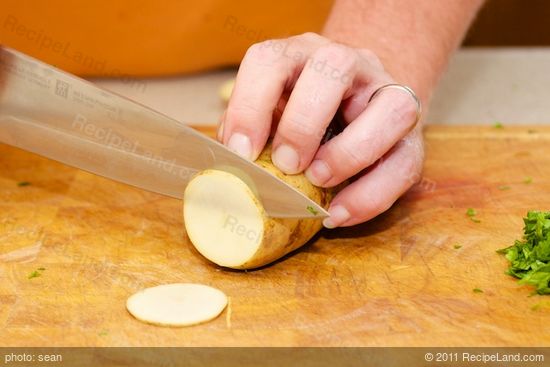 Crack the eggs into a small bowl and whisk briefly with a fork until well blended. Add salt and pepper as desired.
Add one teaspoon of butter and one teaspoon of oil to a 10 inch non-stick skillet and heat over medium-high heat.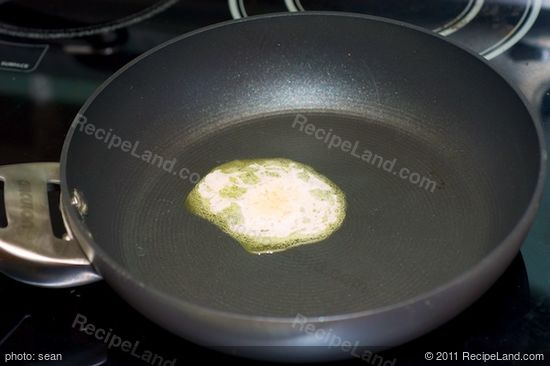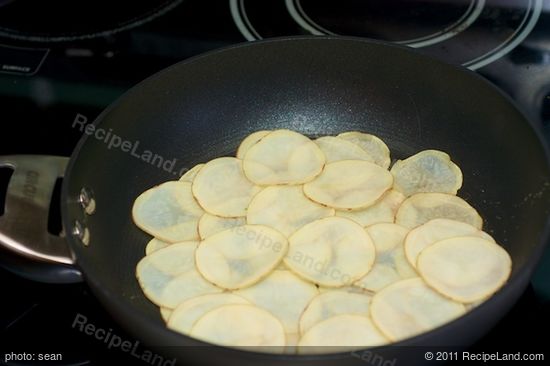 potatoes to the pan and cook">
Add the thinly sliced potatoes to the skillet and cook for 4 to 5 minutes until tender and golden brown.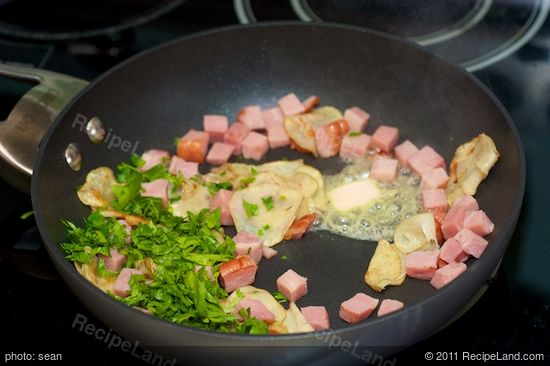 Add the ham and parsley or herbs of choice and stir it in.
Pour the beaten eggs into the skillet.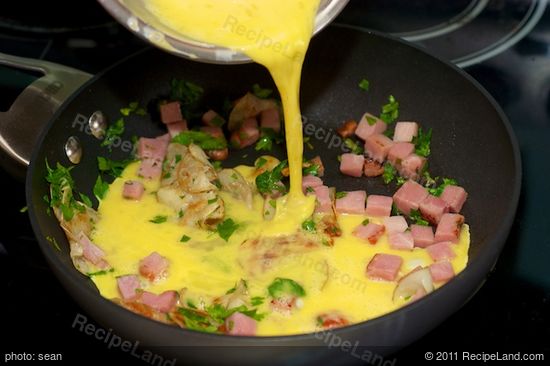 Shake the pan and using a spatula pull in the cooked eggs on the side of the pan towards the center, tilt the pan to allow any uncooked egg to run to the edge of the pan.
Repeat this until the omelette is just beginning to set but still a bit moist on top.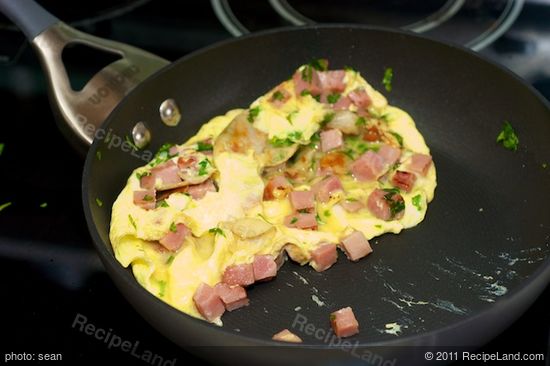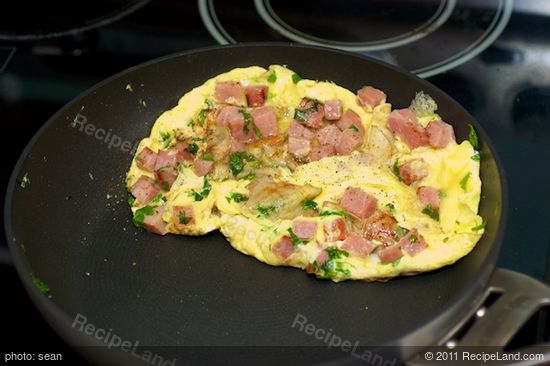 Quickly pull the pan a few times towards you to release the omelette and help the omelette slide down to the end of the skillet to begin folding the omelette.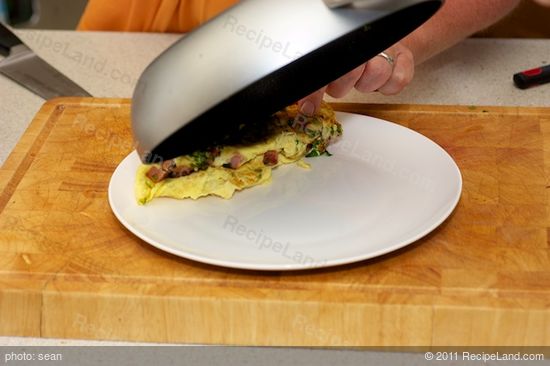 Grab the skillet handle with your palm facing up. Rest the far edge of the pan on the serving plate and gently top and roll the omelette onto the serving plate.
See the step by step photos for further guidance.
Use a fork or your fingers to tuck in any edges.
This omelette goes well served with some sweet chili sauce.
Serve immediately.
Nutrition Facts
Serving Size
144g
(5.1 oz)
Amount per Serving
Calories
272
73% of calories from fat
Trans Fat 0g
Sugars g
Vitamin A 20%
•
Vitamin C 10%