Double Crunchy Baked Pork Chops
It's not the double-down, but it's as close as you can get! The ultimate crunch and moistest lean pork chops you will ever experience.
Ingredients
salt


to taste, 1/4 cup for brine

*

4

pork chops, centre cut


boneless, 6 to 8 ounces each, 3/4 to 1-inch thick, trimmed of excess fat

*

4
slices

bread


torn into small pieces

2
tablespoons

shallots


minced, 1 small one

4
cloves

garlic


medium sized, or 2 to 3 large sized, or to taste, minced or pressed

2
tablespoons

olive oil


or canola oil, or any vegetable oil

black pepper


freshly ground

*

2 ½
tablespoons

Parmesan cheese




½
teaspoon

thyme


freshly minced

*

4
tablespoons

all-purpose flour


for coating the chops

3
large

egg whites




3
tablespoons

dijon mustard




6
tablespoons

unbleached all-purpose flour


for the batter

lemon


wedges, to serve

*
Directions
Adjust oven rack to the middle of the oven. Preheat the oven to 350℉ (180℃) degrees.
Dissolve ¼ cup salt in 1 quart water in a medium or large bowl to create the brine. Place the chops into the brine, cover and refrigerate for at least half an hour.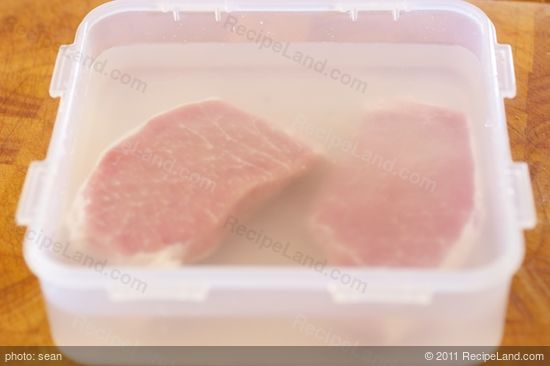 Rinse the chops under cold running water and pat dry thoroughly with papper towels.
Make the seasoned bread crumbs. Add the bread into a food processor. Pulse until a coarse meal forms, 10 to 15 seconds. This should make about 3 cups of fresh bread crumbs.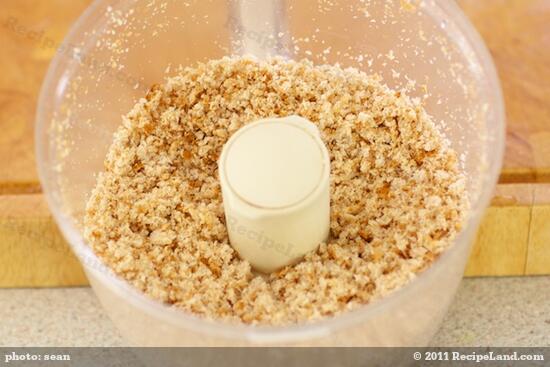 Add the crumbs to a large bowl along with the shallots, garlic and black pepper. Drizzle the olive oil and toss to thoroughly combine.
Bake until dry and deep golden brown. Stirring every 4 or 5 minutes. This should take 10 to 15 minutes depending on your oven.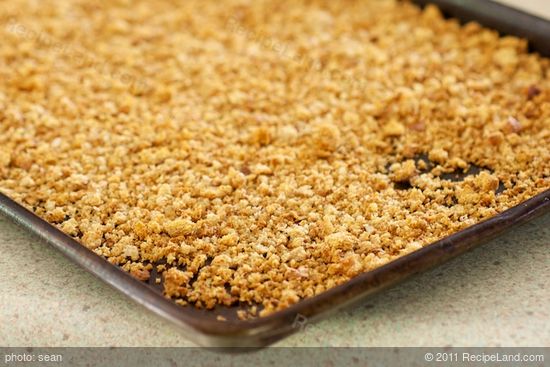 Remove and let the bread crumbs cool to the room temperature then add the parmesan cheese, thyme and parsley and toss to combine. Add 4 tablespoons of the flour to a shallow plate.
In a pie plate, whisk the egg whites and mustard until well blended then whisk in 6 tablespoons flour until smooth and a thick batter has been created.
Increase the oven temperature to 425℉ (220℃) F. Coat a wire rack (cookie cooling rack is perfect) with cooking spray and set on a rimmed baking sheet. Season the chops with freshly ground black pepper. Lightly coat each pork chop in the flour, shake off any excess.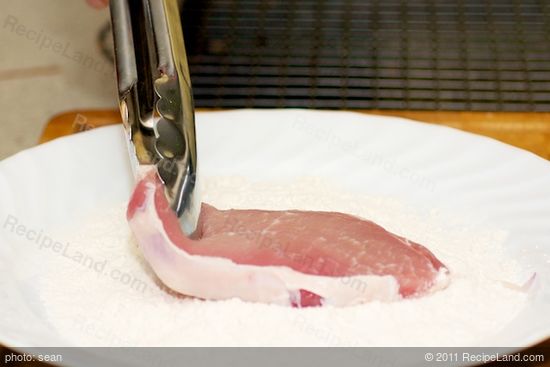 Using tongs, dip to coat the floured chop with the batter and allow the excess to drip off.
Coat all sides of chop with the bread crumb mixture, pressing gently to let the chop evenly coated on all sides.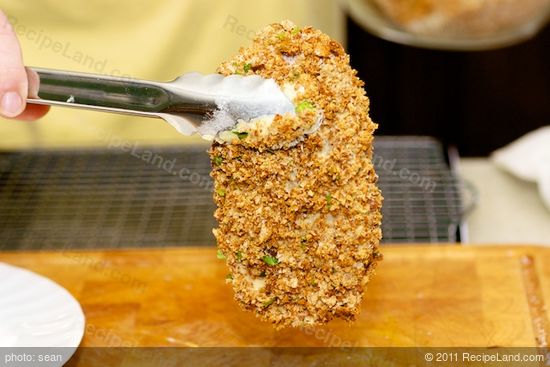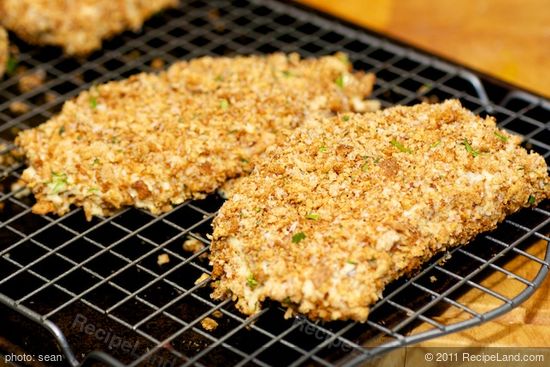 Place the breaded chop to the wire rack. Repeat the same steps with the remaining chops. Bake until a thermometer inserted into the center of chops reaches 150 F degrees, about 20 to 25 minutes. Allow to rest on the rack for 5 minutes.
Serve warm with the lemon wedges. We like to serve on a bed of pea purée and/or peas and carrots.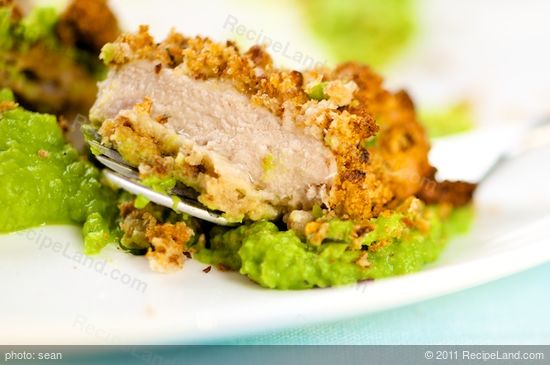 Nutrition Facts
Serving Size
105g
(3.7 oz)
Amount per Serving
Calories
245
33% of calories from fat
Trans Fat 0g
Total Carbohydrate
11
g
11%
Sugars g
Vitamin A 2%
•
Vitamin C 6%