Chipotle Chile-Garlic Grilled Flank Steak
A Chipotle pepper adds smokiness in a wet marinade for the flank steak. After marinating the flank steak becomes very tender without being mushy. Perfectly grilled you will be surprised by how tender and juicy the steak comes out; the leftovers are great for sandwiches making quick, easy and delicious meals.
Directions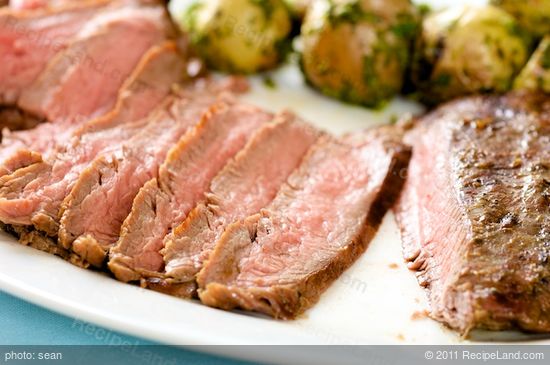 Prepare the wet marinade.
Arrange steak over a cutting board covered with plastic wrap.
pierce the steak about 20 or 30 times on each side to allow the marinade to penetrate deeply into the flank steak.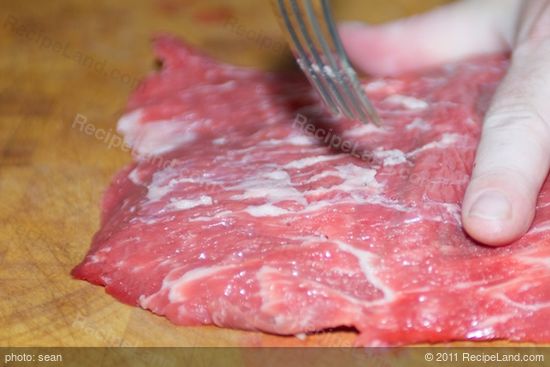 Rub both sides of the steak evenly with each salt and then the marinade.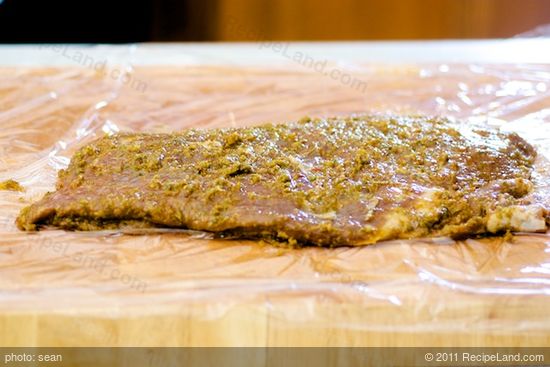 Place the steak in a zipper bag (or cover with plastic wrap) seal, distribute the wet marinade and marinate in the refrigerator for at least 2 hours or even better, overnight.
Preheat the grill for 10 minutes.
Using paper towels, wipe the marinade off the steak to prevent burning.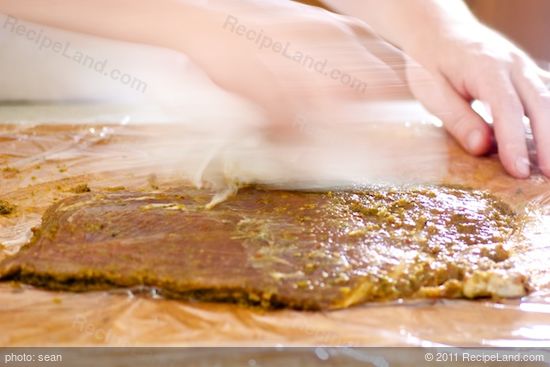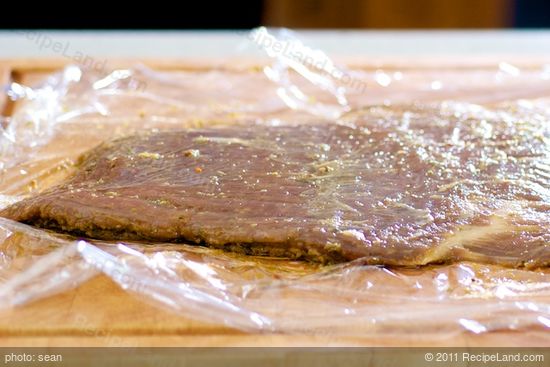 Season both sides with black pepper.
Grill the steak until well browned and grill marked over direct heat for about 4 to 5 minutes.
Using tongs, turn steak over, grill until the second side is well browned and marked, about 4 minutes.
For medium-rare check temperature with an instant read thermometer for 125 degrees F.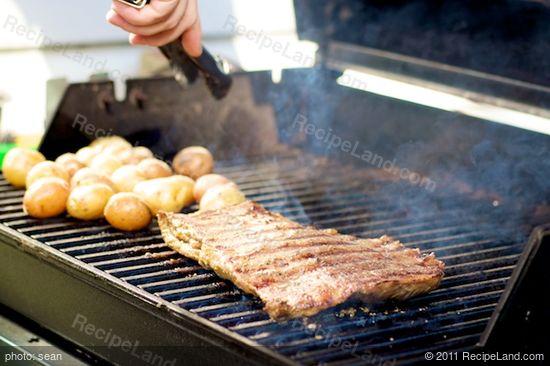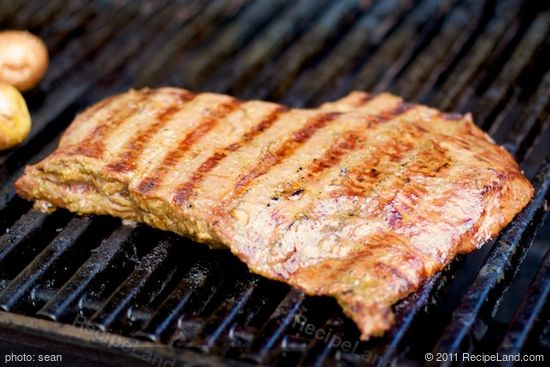 -or-
With a paring knife, make small cut into thickest part of meat, if meat is slightly less done than desired, place steak onto a plate and meat will keep cooking as it rests.
Loosely cover the steak with some aluminum foil and allow to rest at least 10 minutes for the juices to redistribute. Use a plate to collect any juices.
With a sharp knife, slice steak about ¼ inch thick against grain on bias.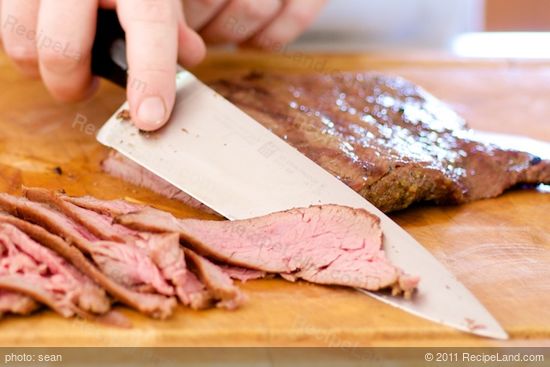 Serve with any accumulated juices.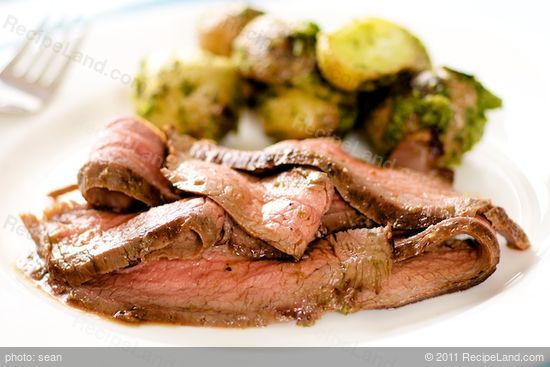 Nutrition Facts
Serving Size
2g
(0.1 oz)
Amount per Serving
Calories
0
0% of calories from fat
Trans Fat 0g
Sugars g
Vitamin A 0%
•
Vitamin C 0%