Ultimate Hot Fudge Pudding Cake
Gooey, moist and tons of chocolate flavor! It's such an easy way to make a decadent dessert that has chocolate cake, fudge and brownie all in one scoop, which definitely makes everyone give you a big "wow" even you don't have too much baking experience!
Directions
Place the oven rack to the lower-middle positon and preheat the oven to 325℉ (160℃). Add the instant coffee powder into water, let it dissolve and set aside.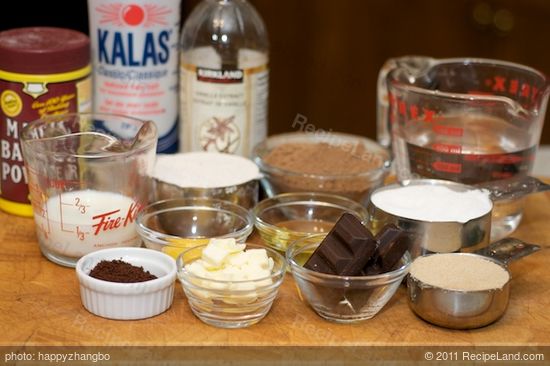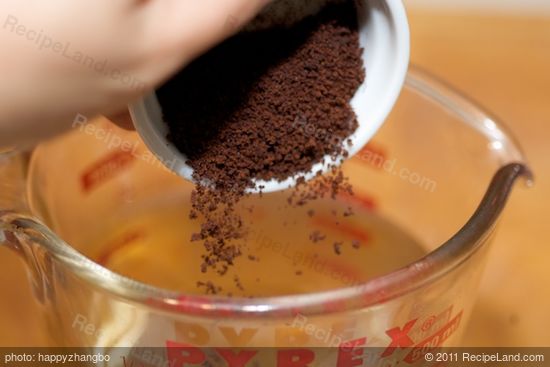 In a small bowl, add ⅓ cup of cocoa powder, brown sugar, and ⅓ cup sugar, and whisk until well combined, breaking up the large clumps with your fingers if there are any, set aside.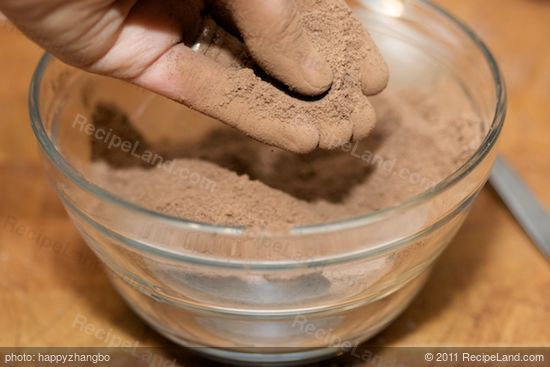 Add the butter, canola oil, remaining ⅓ cup of cocoa powder, and chocolate in a small bowl that's placed over a saucepan with gently simmering water, but not boiling, and do not let the bowl touch water. Stir until butter and chocolate are melted, and the mixture becomes smooth.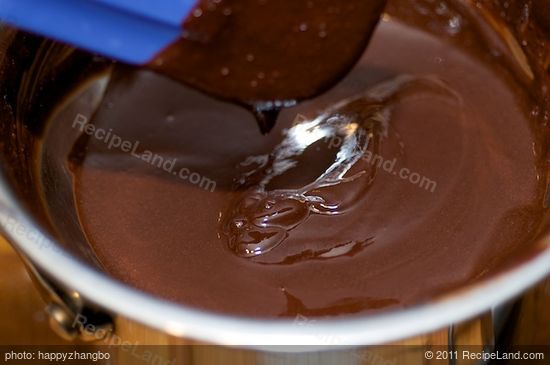 Remove from the heat and se aside to allow to cool for a few minutes.
Add the flour and baking powder into a small bowl, whisk until well mixed, and set aside.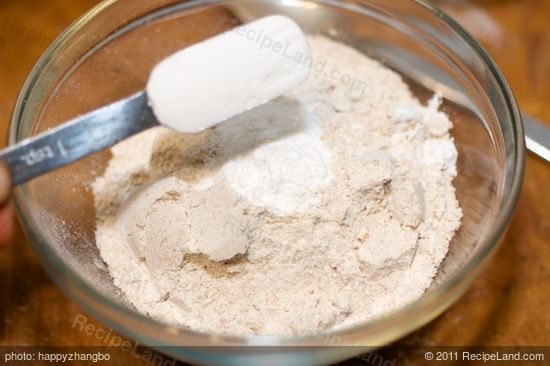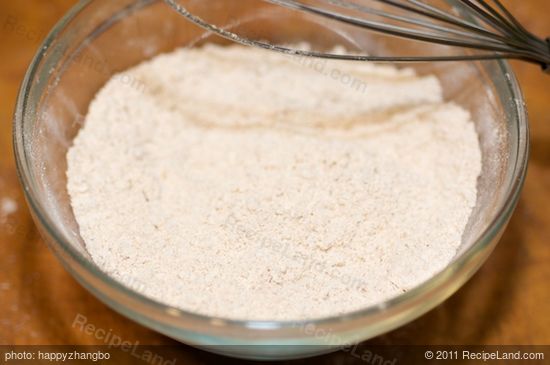 Add the remaining ⅔ cup sugar, vanilla extract, milk, and salt in a large bowl, and stir or whisk until well blended.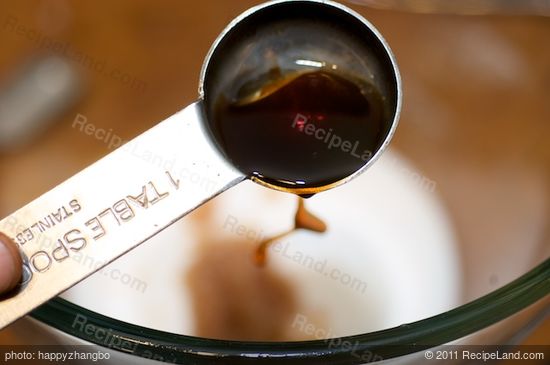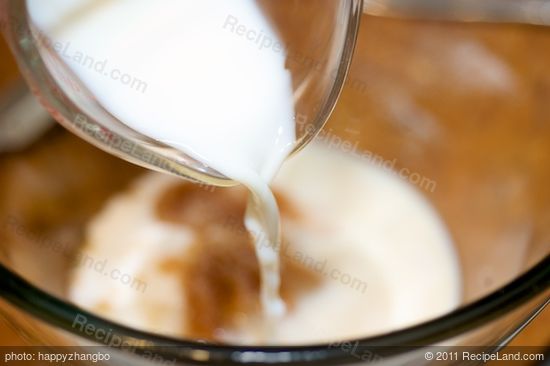 Add the egg yolk and whisk well. Pour in the chocolate mixture and stir until well mixed.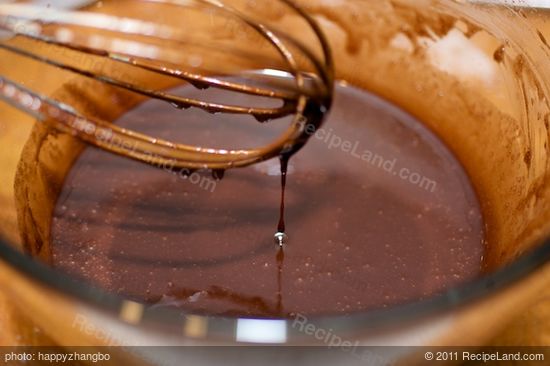 Stir in the flour mixture until well combined and no dry spot remains.
Pour batter evenly into 8-or 9-inch square baking pan coated with cooking spray or greased with butter.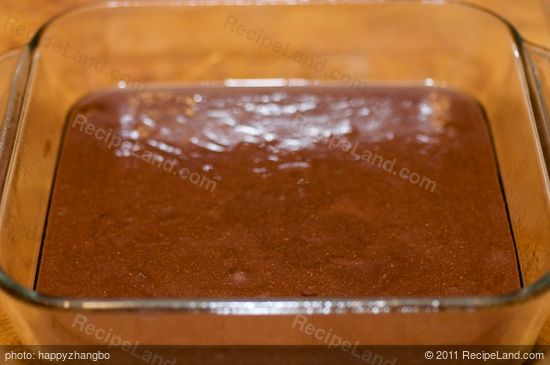 Sprinkle the cocoa-sugar mixture evenly over the batter until all the mixture is finished, and the batter should be completely covered by the cocoa-sugar mixture.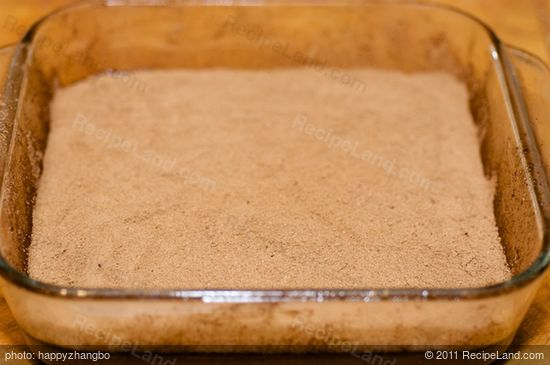 Pour the coffee slowly from spot to spot until you finish it up.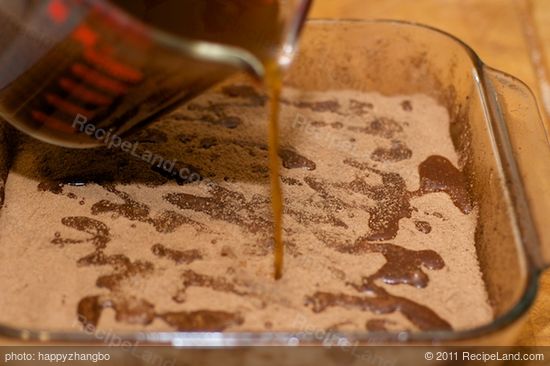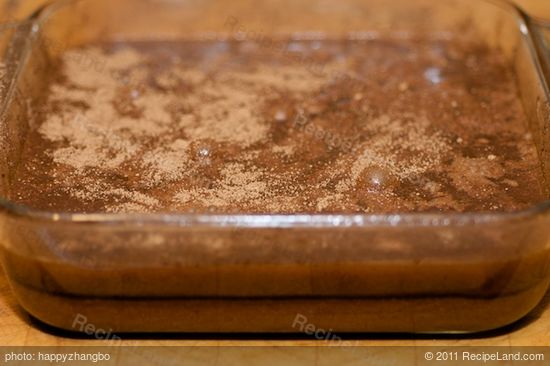 Bake the cake until it's puffed, bubbling and just start pulling away from the sides of baking dish , 44 to 46 minutes. When the baking is close to the end, watch carefully and don't over bake the cake.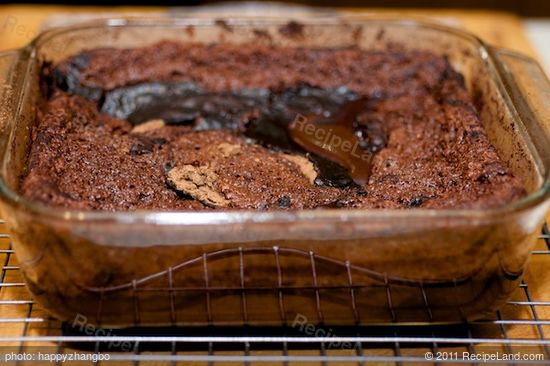 Let the fudge cake cool in the dish on a wire rack for about 30 minutes.
Top with whipped topping or whipped cream if desired just before serving.
The cake can be served warm, at room temperature or chilled. We actually like it chilled!
Nutrition Facts
Serving Size
124g
(4.4 oz)
Amount per Serving
Calories
319
40% of calories from fat
Trans Fat 0g
Total Carbohydrate
16
g
16%
Sugars g
Vitamin A 4%
•
Vitamin C 0%