Triple Pecan Pie with Maple
There are ground pecans in the shell, there are chopped pecans in the maple-brown sugar filling, and there are maple candied pecans arranged on top. The sweetness comes from both dark brown sugar and maple syrup, and there are some chopped dried cherries and rum added into the filling as well. A classic pecan pie is twisted with a modern way to make it more delicious and appealing, and everyone will give you a big "wow".
Directions
Preheat the oven to 400℉ (200℃). Butter a 9-inch tart pan or pie plate very well and set aside.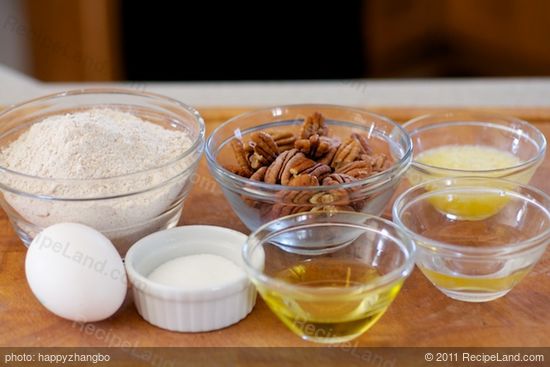 In a small bowl, mix together the egg yolk, butter, olive oil and water until well combined.
In a food processor, add ½ cup pecans and sugar, process until coarse meal forms.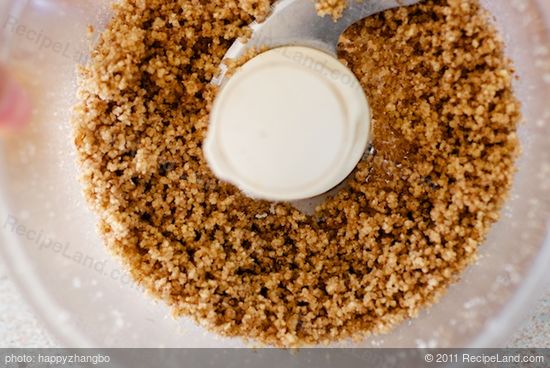 Add the flour and ¼ teaspoon of salt and keep processing until well mixed.
Pour the egg yolk mixture, and process until mix well.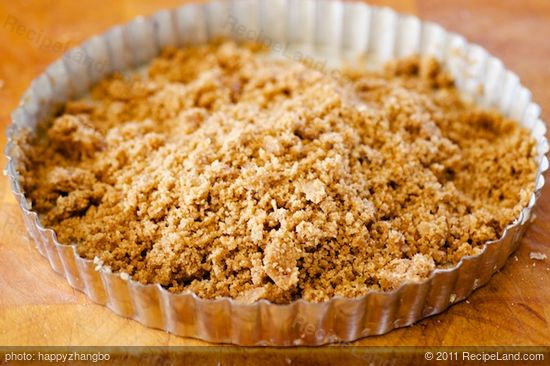 Transfer the mixture evenly into the prepared tart pan or pie plate that's placed onto a baking sheet.
Press the mixture firmly into the bottom and all the way up sides to form a crust.
Bake the crust for about 15 minutes until the edges start to brown.
Remove the crust from the oven and reduce the temperature to 350℉ (180℃).
While the crust is baking, prepare the filling and topping:
In a large bowl, add the eggs, maple syrup, brown sugar, rum, 1 tablespoon oil and ¼ teaspoon salt, and whisk until smooth and well combined.
Reserve ¼ cup of the mixture in a measuring cup.
Add ½ cup chopped pecans and dried cherries or cranberries into the large bowl and mix well.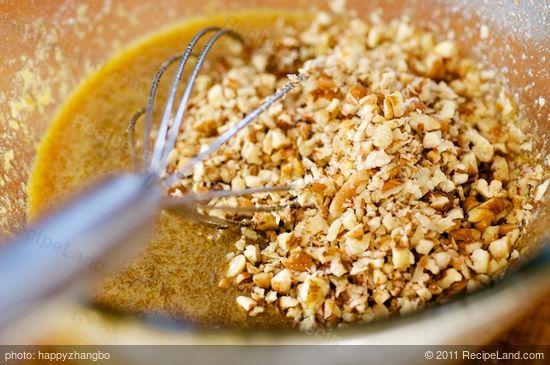 Add 1 cup of halved pecans and ¼ cup reserved maple mixture into another bowl.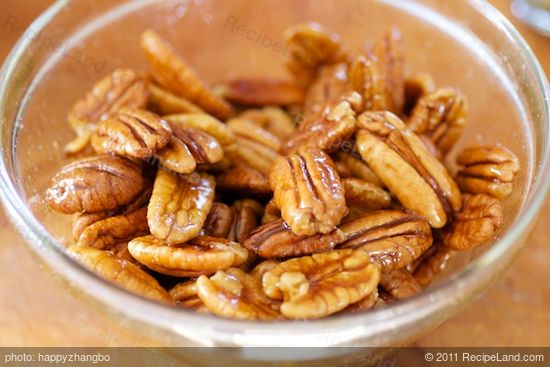 Mix until pecans are well coated by maple mixture.
Before you pour the filling into the crust, if you find that there are cracks in the crust, fill the cracks with some flour, then use the back of a spoon or a brush to smooth it out.
Pour the filling into the prepared crust, then arrange the candies pecan halves neatly over the filling.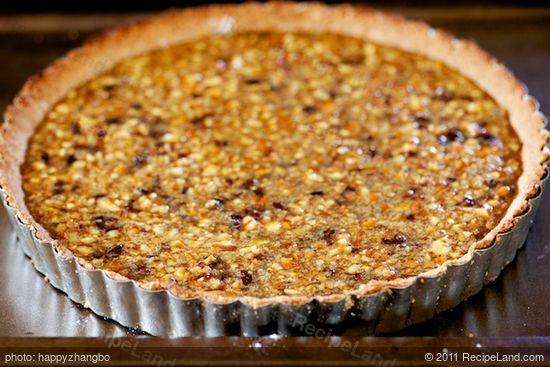 Bake in the 350℉ (180℃) F oven for 30 to 35 minutes until the filling is set.
Remove the tart from the oven and let cool on a wire rack for 15 minutes.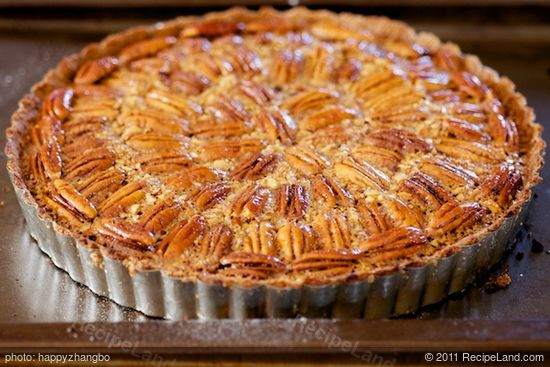 If you use a tart pan with a removable bottom, remove the sides of the pan. The sides may be have a few spots that are stuck at the bottom, use a small knife to gently help.
Allow the tart to cool completely before cutting, about 1 to 1½ hours.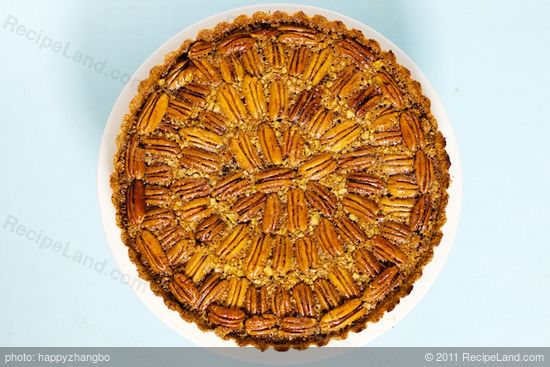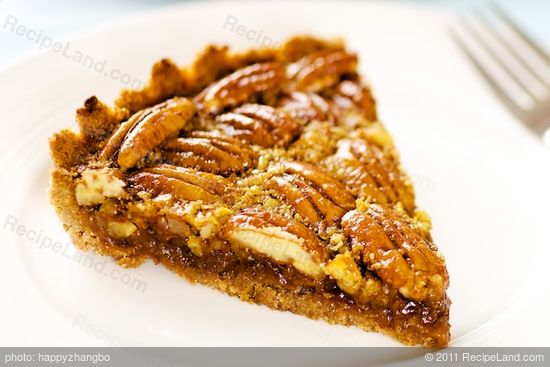 The tart can be kept in the refrigerator for a few days.
Nutrition Facts
Serving Size
58g
(2.0 oz)
Amount per Serving
Calories
260
67% of calories from fat
Trans Fat 0g
Sugars g
Vitamin A 3%
•
Vitamin C 0%