Impossible Breakfast Bacon Pie For Two
No need for Bisquick, this single skillet breakfast pie is quick, easy make from scratch and perfect for two.
Directions
Cut the bacon crosswise into ½ inch pieces.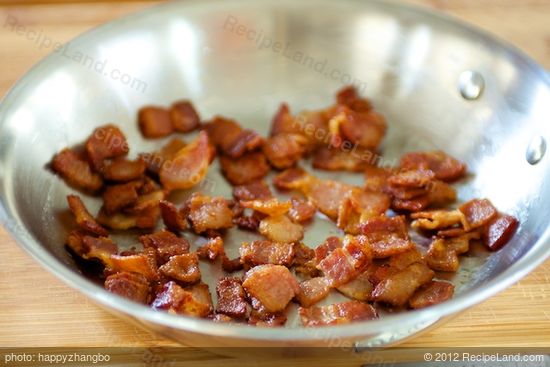 In an 8 inch (20 cm) oven proof skillet, add the bacon and cook until desired crispness. Drain off excess fat.
Distribute the bacon in the bottom of the skillet, top first with diced onions, then with pickled jalapeno peppers and top with shredded cheese. Set aside.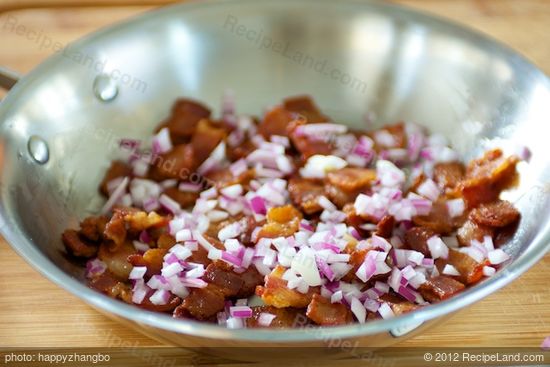 Preheat oven to 350℉ (180℃).
Add the dry ingredients, flour, salt, butter, baking powder and black pepper into a food processor. Process for 1 minute until thoroughly combined.
Add the wet ingredients, milk, yogurt (or sour cream) and two eggs (minus their shells) into the food processor and blend for one more minute.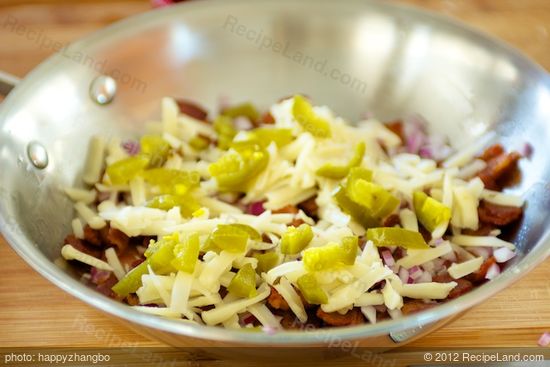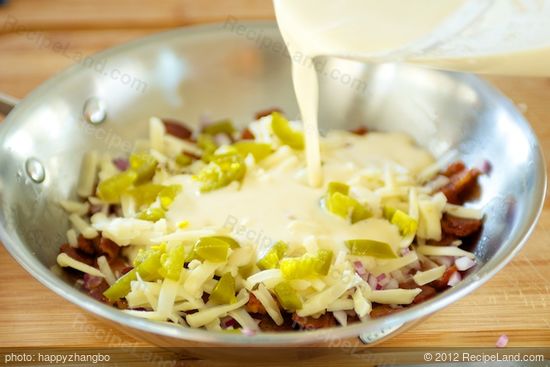 Slowly pour into the skillet on top of the other ingredients. The contents will shift around a bit, this is fine.
Bake at 350℉ (180℃) F until pie tests done with knife, about 30 minutes.
It is quite good on it's own or served with some sweet chili sauce.
If you don't feel like measuring out the dry ingredients, you can use ⅓ cup of Bisquick or other brand baking mix and proceed as normal.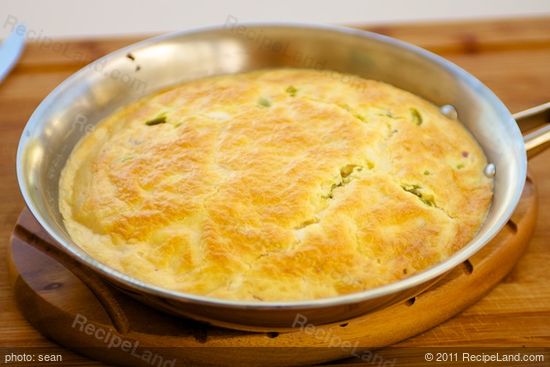 Nutrition Facts
Serving Size
196g
(6.9 oz)
Amount per Serving
Calories
375
56% of calories from fat
Trans Fat 0g
Sugars g
Vitamin A 13%
•
Vitamin C 6%