Strawberry-Kiwi Pie
This deliciously fruity strawberry-kiwi pie is made with fresh strawberries and kiwi fruit. It melts in your mouth...
Directions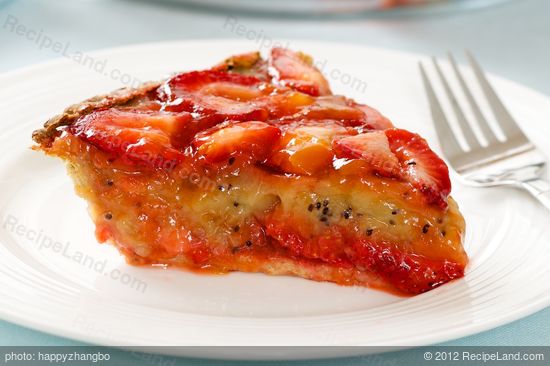 To make the crust:
Mix together flour and salt in bowl. Cut in butter until mixture resembles coarse crumbs.
Mix together ice water and lemon juice. Sprinkle half over flour.
Toss with a fork until dry ingredients are moistened. Add more liquid as needed and mix until a dough forms.
Knead into a dough ball and flatten into a disk. Cover with plastic wrap. Chill 30 minutes.
Roll dough out to an 11 inch circle and fit into a 9-inch pie plate. Fold edges and flute. Prick bottom and sides with tines of fork.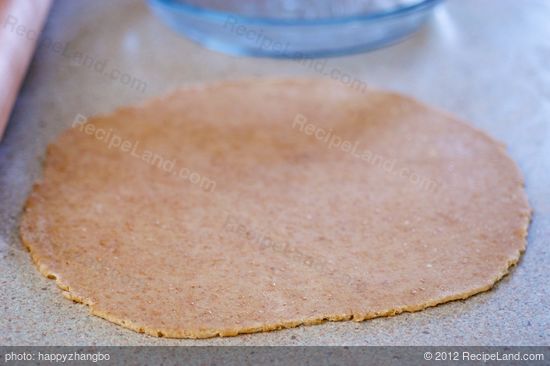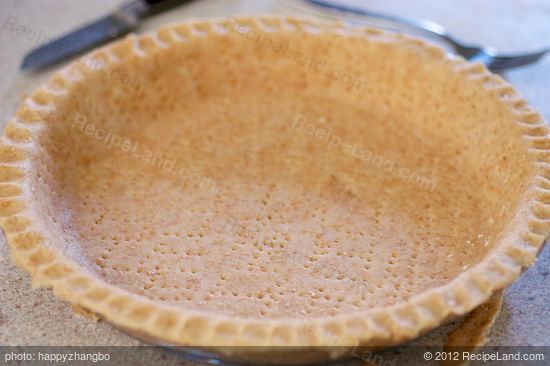 Cover and chill 10 minutes.
Preheat oven to 425℉ (220℃). Line pastry with foil and pie weights (or dried beans) and bake 10 minutes, remove foil with weights, and bake for another 5 to 8 minutes, or until golden brown.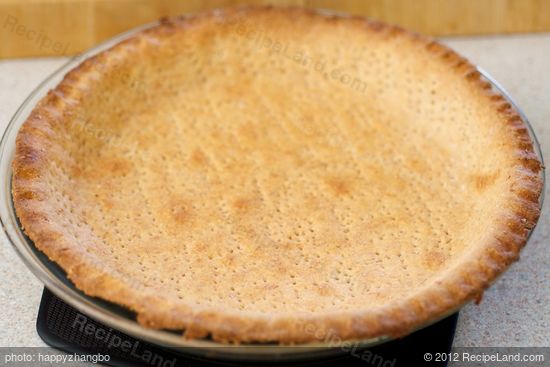 Remove from oven and let cool on wire rack. You can turn off oven now.
To make the filling:
Put kiwifruit in saucepan and mash with potato masher. Add sugar and cornstarch and stir well. Add water and stir and bring to a boil.
Cook 1 minute, stirring constantly. Add butter and lemon juice. Stir until butter melts and set aside.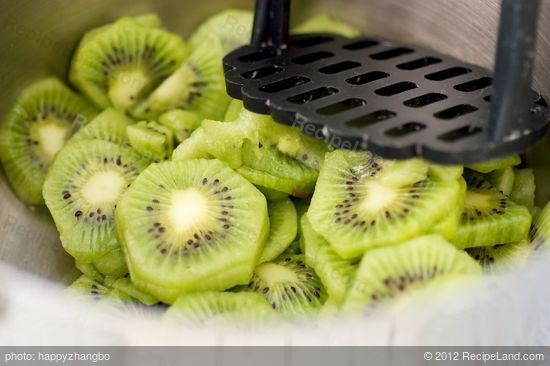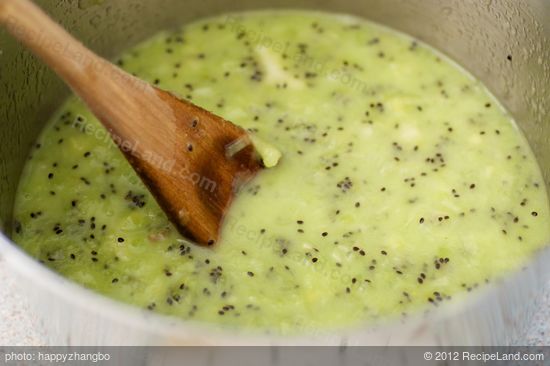 Warm up apricot jam in small saucepan over medium heat. Brush 1 tablespoon apricot jam all over baked and cooled pie crust.
Place 2 cups sliced strawberries onto bottom of pie crust. Brush another 1 tablespoon apricot jam all over strawberries.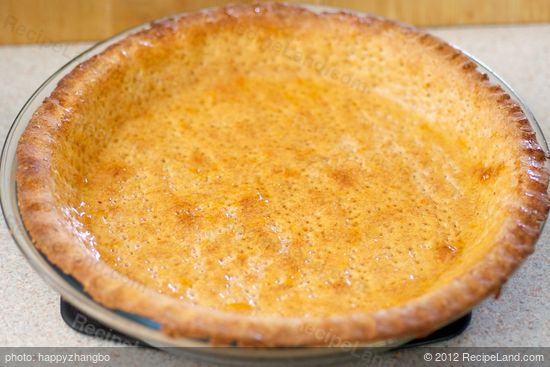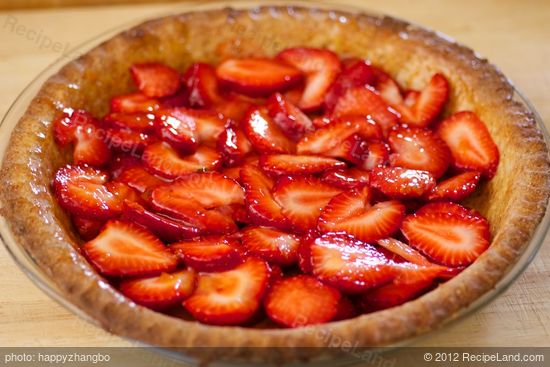 Pour mashed kiwi mixture over all. Smooth edges. Arrange remaining strawberry slices over top in decorative pattern, pressing gently into surface. Brush with remaining apricot jam.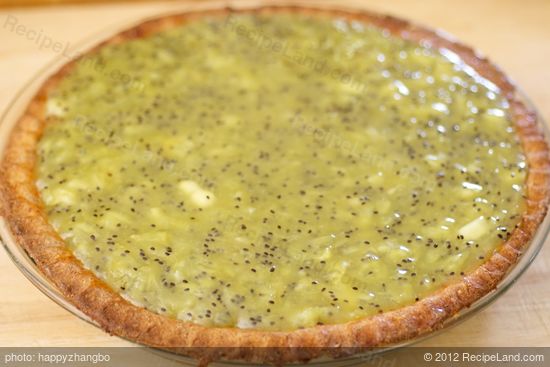 Chill 3 to 4 hours in refrigerator. Cut into wedges and serve.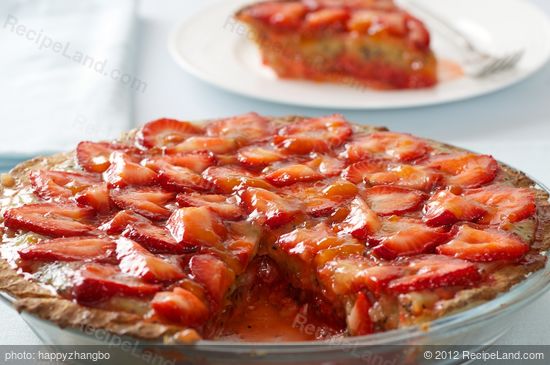 Nutrition Facts
Serving Size
204g
(7.2 oz)
Amount per Serving
Calories
273
26% of calories from fat
Trans Fat 0g
Total Carbohydrate
17
g
17%
Sugars g
Vitamin A 6%
•
Vitamin C 152%