Huevos Rancheros (Mexican Ranch-style Eggs) Improved
This is a simplified and improved one-skillet version of a perfectly balanced, easy to make Mexican classic, Huevos Rancheros.
Directions
This recipe can easily be doubled to make 4 servings.
Preheat the oven to 375℉ (190℃).
Place the two corn tortillas on a baking sheet. Using cooking spray coat the corn tortillas on both sides evenly. Or alternatively brush both sides lightly with cooking oil.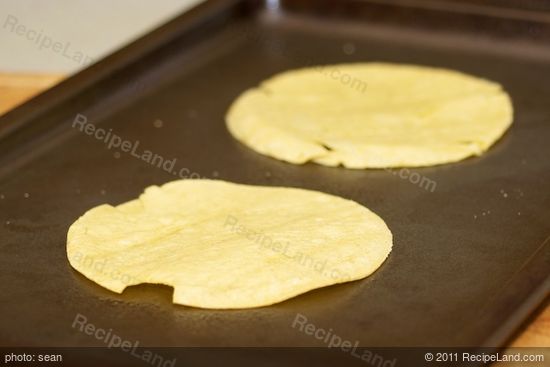 Season each tortilla lightly with salt and pepper.
Bake tortillas turning once half way through until just beginning to brown and crispy.
Meanwhile, heat the salsa in a small skillet until bubbly.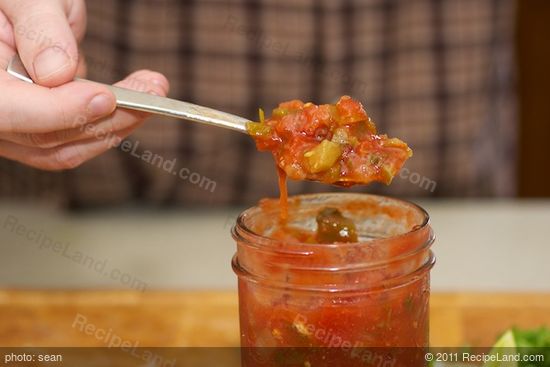 Using a spoon make two depressions in the salsa for the eggs.
Carefully crack each egg into the depressions, keeping the eggs separated.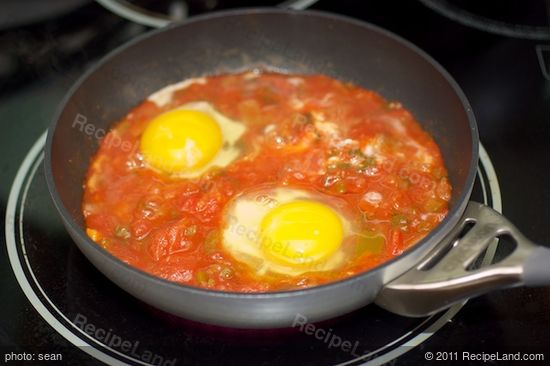 Cover, reduce heat to a gentle simmer and allow the eggs to poach. About 5 minutes for perfect slightly creamy yolks or 7 minutes for solid yolks.
To plate:
Place each tortilla on a serving plate.
Using a spatula, gently lift out the egg and place on the center of the crispy tortilla. Season each egg with a small amount of salt and pepper.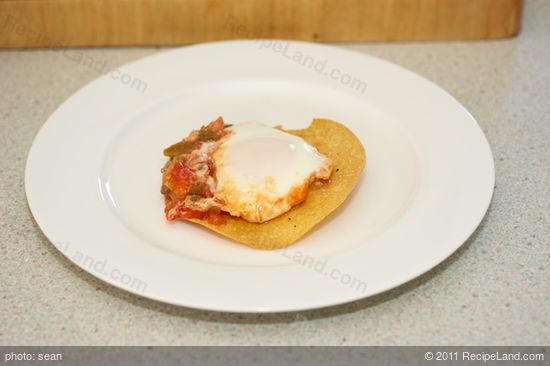 Spoon the salsa around the egg over the crispy corn tortilla.
Sprinkle with green onions and cilantro.
Optionally server with Perfect Mexican Rice (prepared the day before and re-heated in the microwave) if desired. See recipe link below.
Nutrition Facts
Serving Size
194g
(6.8 oz)
Amount per Serving
Calories
131
52% of calories from fat
Trans Fat 0g
Sugars g
Vitamin A 11%
•
Vitamin C 37%