Braised Short Ribs for Two
Directions
This can easily be scaled to serve more if desired.
By using boneless beef short ribs instead of bone-in, (buy them boneless or trim off the bone yourself and use for home beef stock), the amount of fat that is significantly reduced and saves time.
Trim any excess fat or silver-skin from the short rib. Season both sides with the salt and pepper.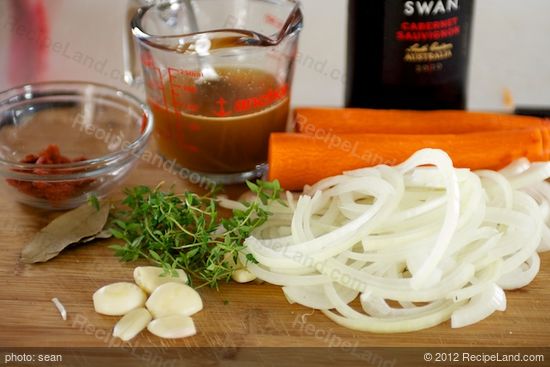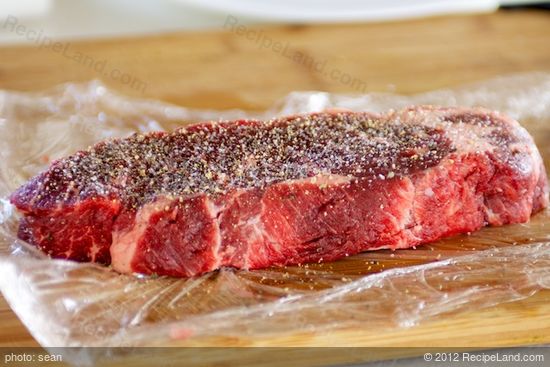 Heat a skillet with ½ tablespoon vegetable oil over medium-high heat. Once the oil is just beginning to smoke add the short rib, turning once until a crust has formed, several minutes per side and remove to a plate and set aside.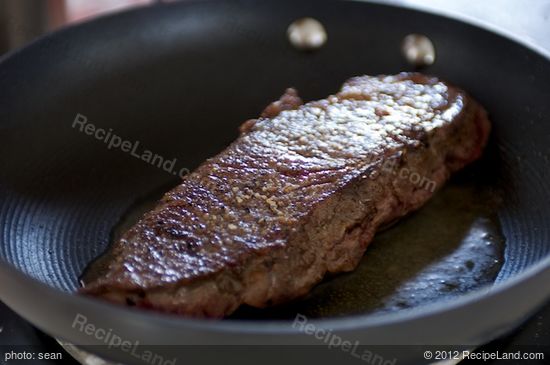 Add the onions to the skillet and cook until soft, translucent and beginning to brown.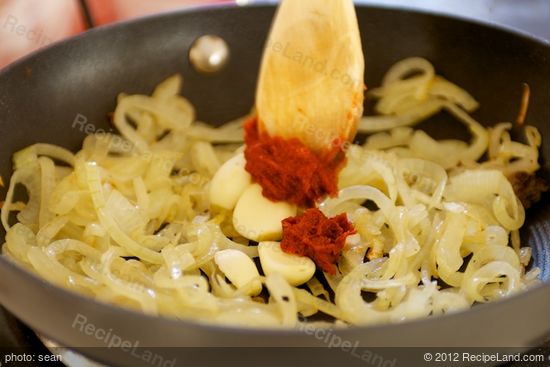 Add the tomato paste, garlic cloves and beef stock, stirring and scraping up any brown bits, allow to reduce for about 5 minutes.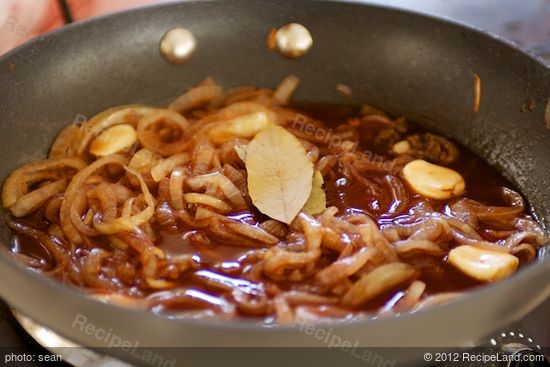 Add the onion, tomato and stock mixture to a small slow cooker/crockpot or suitable heavy pot.
Add the carrots, bay leaf and thyme sprigs to the crock or pot.
Add the short rib along with any accumulated juices.
Depending on the size of your crockpot or pot (we use a very small one) you may need to cut the short rib in half.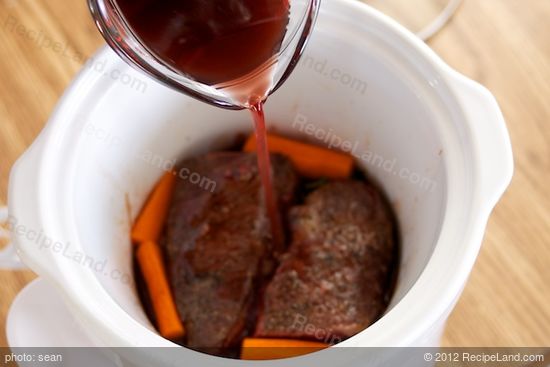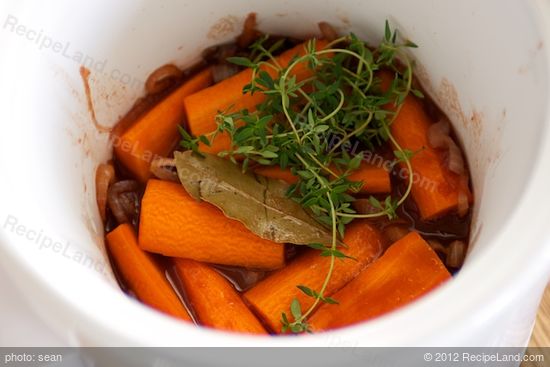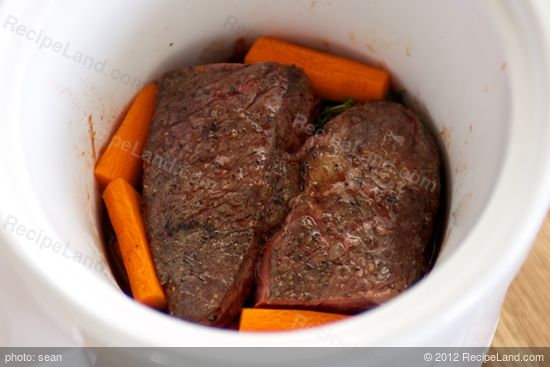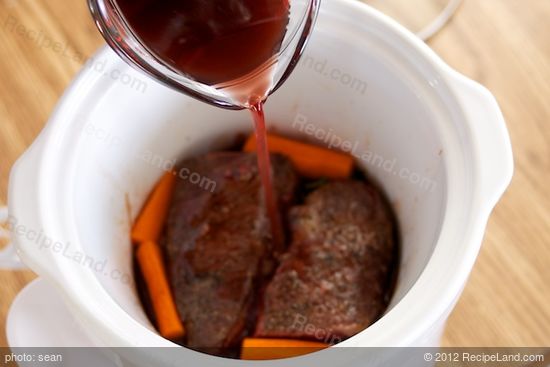 Pour the red wine over top. Cover and set temperature to HIGH, or if using a pot bring to a gentle simmer.
Cook for 4 hours or until a fork easily inserts into the short rib.
Saucing and Serving
Remove the beef and carrots from the crockpot, cover with foil and set aside (keep warm in an oven if desired). Remove the bay leaf and thyme sprigs and discard.
Get your egg noodles or other side boiling.
Strain the remaining liquid into a measuring cup, pressing to extract as much juice as possible and discard the solids. (This is optional to create a very smooth sauce, it's perfectly ok to skip the straining).
Allow juices to settle and skim off as much of the fat as possible from the top. Or use a fat separator if you have one.
(Optional) To create a more luscious sauce, sprinkle the gelatin over water to allow to soften.
Add the juices to a small pot and bring to a full boil, reduce until desired consistency (you should end up with about ½ cup) is reached and stir in the softened gelatin (if using).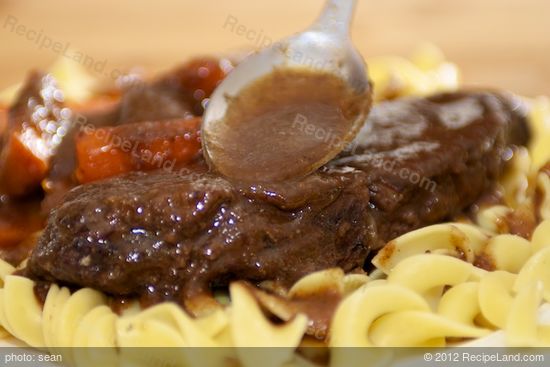 Plate the noodles, top with beef and carrots. Spoon sauce over all and serve.
---
---