Chinese Country Beef Short Ribs
Slow cooked beef short ribs that simply fall off the bone in a delicious Chinese style barbecue sauce. Packed with flavor and nearly hands-free preparation using your slow cooker or Crockpot.
Directions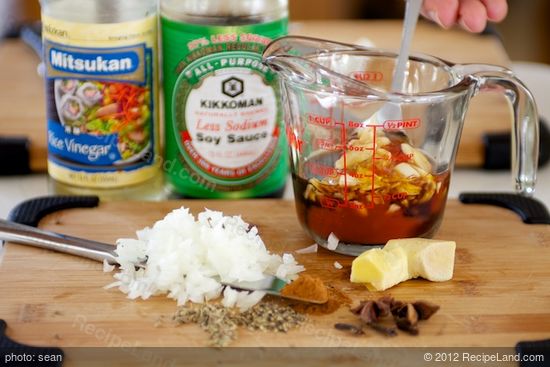 In a 3½ quart slow cooker, combine ketchup, honey, vinegar, soy sauce, five-spice powder, onion, ginger and garlic.
Position a broiler rack 6 inches from the source of the heat and preheat the broiler. Broil the ribs, turning once, until browned. About 10 minutes.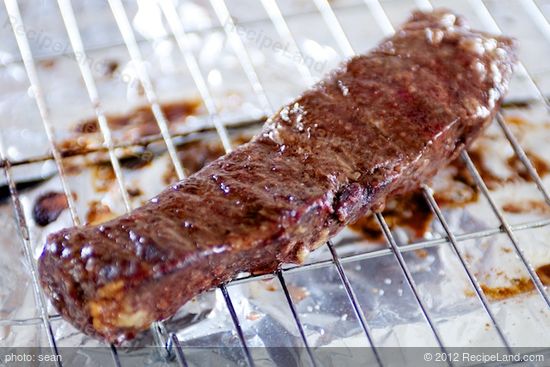 ]
Transfer the ribs to the slow cooker. Stir to coat the ribs with the sauce.
Cover and slow cook until ribs are tender. About 5 to 6 hours at 200 degrees (low).
Transfer the ribs to a platter and cover with aluminum foil to keep warm. Skim the fat from the surface of the sauce.
In a medium saucepan bring the sauce to a simmer over a medium heat. Cook until reduced to about 1 cup, 6 to 8 minutes. Stir in the cornstarch mixture and cook just until thickened. Pour the sauce over ribs and serve immediately with hot cooked rice.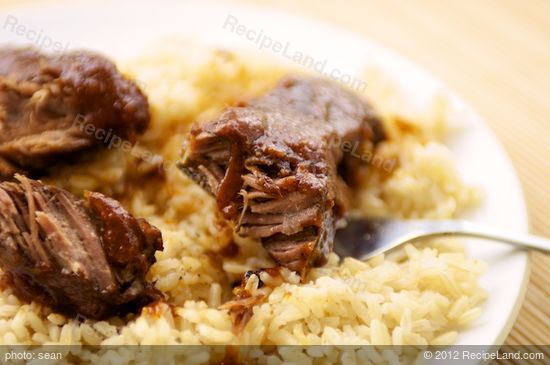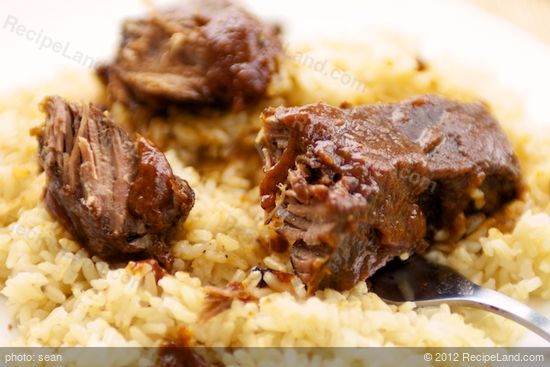 Nutrition Facts
Serving Size
128g
(4.5 oz)
Amount per Serving
Calories
597
72% of calories from fat
Trans Fat 0g
Sugars g
Vitamin A 1%
•
Vitamin C 3%