Best Broiled Eggplant Parmesan
Cheesy, oozy and juicy casserole. A delicious way to use up the eggplant without putting too many calories on you.
Directions
In a large nonstick skillet, add oil and place over medium-high heat until hot. Add onions and garlic; saute; 5 minutes or until tender. Add tomatoes, oregano and bay leaf. Stir well.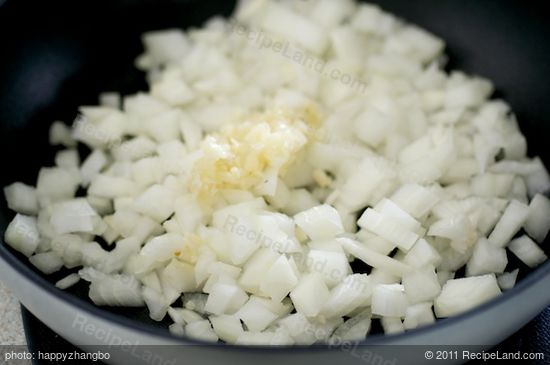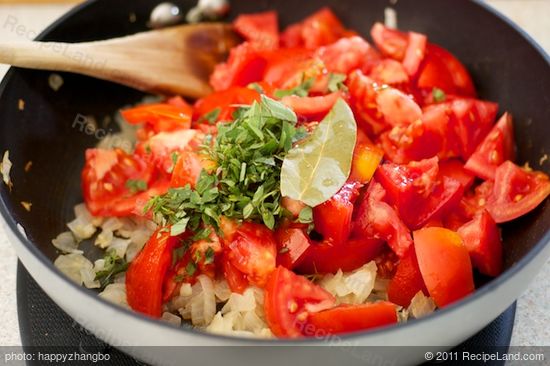 Cover and cook about 25 minutes or until tomatoes are tender, stirring occasionally. You may need to reduce the heat to medium or medium-low half way through the simmering.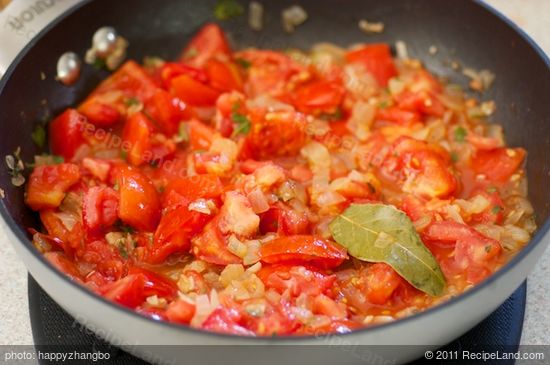 Season with salt and black pepper to taste. Remove from heat. Discard bay leaf.
Put tomato mixture in processor or blender. Process until smooth.
While the tomato sauce is cooking, dip eggplant slices in egg whites, dredge in breadcrumbs.
Place on rack of a broiler pan coated with cooking spray; broil 4 inches from heat about 3 minutes on each side.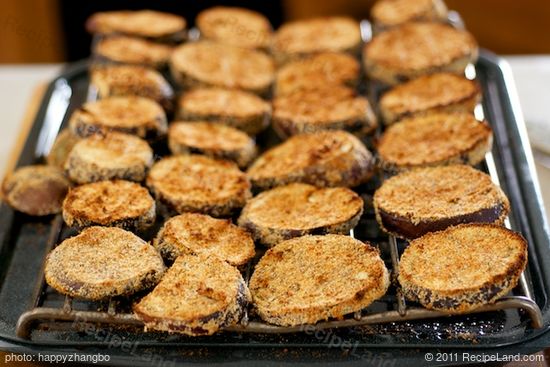 Spread a thin layer of tomato sauce over the bottom of an 11 x 7 x 2-inch baking dish or a square dish.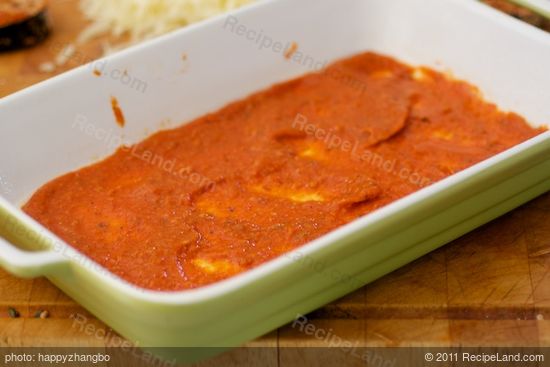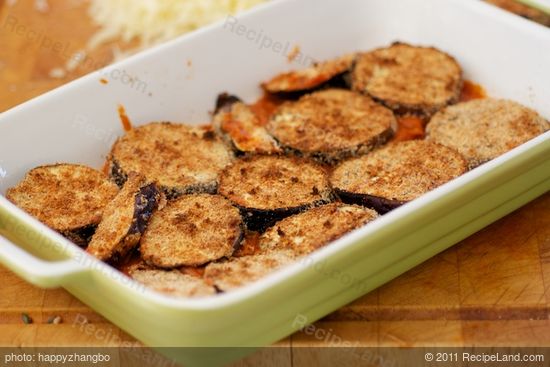 Arrange eggplant slices on tomato mixture, spoon another layer of tomato sauce, then sprinkle some mozzarella cheese and parmesan cheese.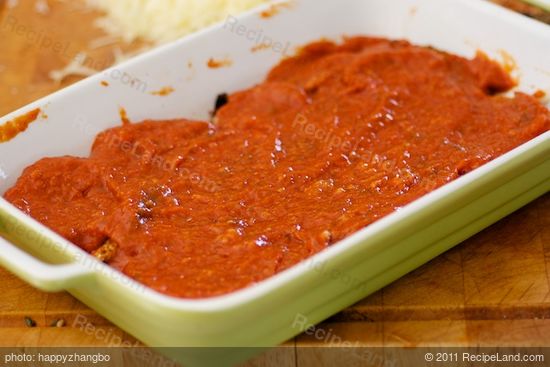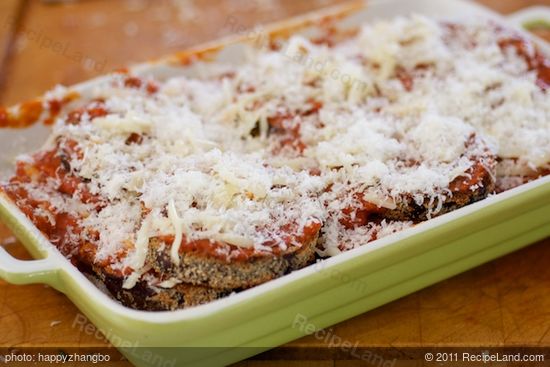 Lay another layer of eggplant slices, tomato sauce, and two kinds of cheese, repeat until all the ingredients have been used up. You will have 3 layers in total.
Bake at 400℉ (200℃) degrees for 10 minutes. Lower the oven temperature to 350℉ (180℃) F, continue to bake for another 25 to 30 minutes until bubbly and the cheese melts and becomes very brown.
Remove from the oven and cool for a few minutes. Serve warm.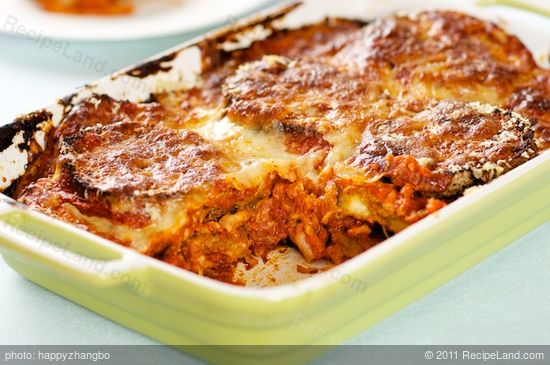 Nutrition Facts
Serving Size
512g
(18.1 oz)
Amount per Serving
Calories
363
33% of calories from fat
Trans Fat 0g
Total Carbohydrate
14
g
14%
Sugars g
Vitamin A 37%
•
Vitamin C 55%