Amazingly Delicious Green Bean Casserole
After trying numerous green bean casseroles I was not a fan. This casserole changed my mind. Tender-crisp green beans that were actually green. Just the right amount of creamy coating loaded with mushroom flavor. And no canned tasteless fried onions. Delish!
Directions
Preheat the oven to 475℉ (246℃) F.
French-fried onions
Add the onions, flour, panko and salt in a large mixing bowl and toss to combine.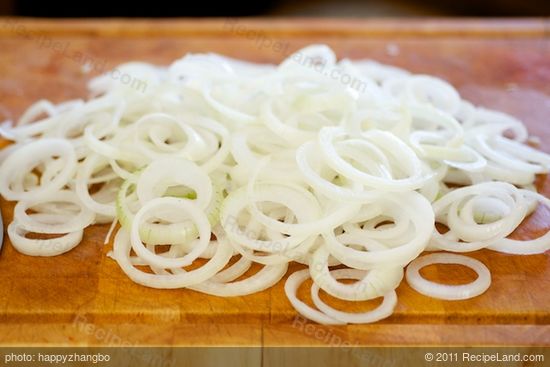 Coat a baking sheet with nonstick cooking spray and evenly spread the onions on the pan.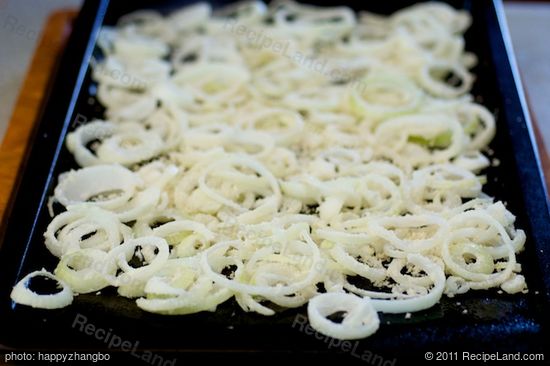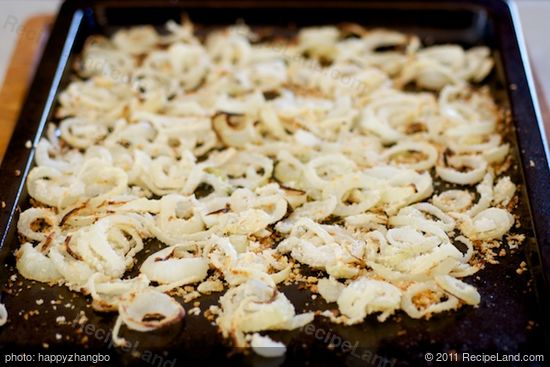 Put the baking sheet on the middle rack of the oven and bake until golden brown, stir the onions about 3 times during cooking, 25 to 30 minutes.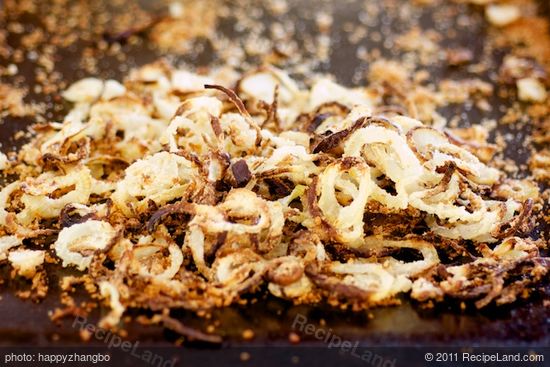 Remove from the oven and set aside. Turn the oven down to 400℉ (200℃).
Prepare the green beans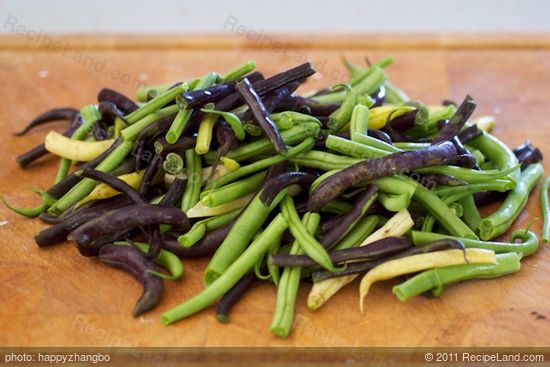 As the onions are cooking, prepare the beans.
Bring a gallon of water and 2 tablespoons of salt to a boil in an 8-quart saucepan.
Add the beans and blanch for about 5 minutes.
Drain in a colander and immediately plunge the beans into a large bowl of ice water to stop the cooking.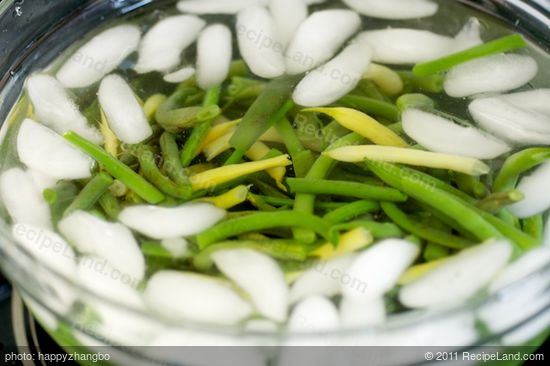 Drain and set aside. This can be done the day before. Store the green beans in the refrigerator until ready to assemble.
Fresh mushroom sauce
Melt the butter in a 12-inch cast iron skillet set over medium-high heat.
Stir in the mushrooms, 1 teaspoon salt and pepper and cook, stirring occasionally, until the mushrooms begin to release some of their liquid, 4 to 5 minutes.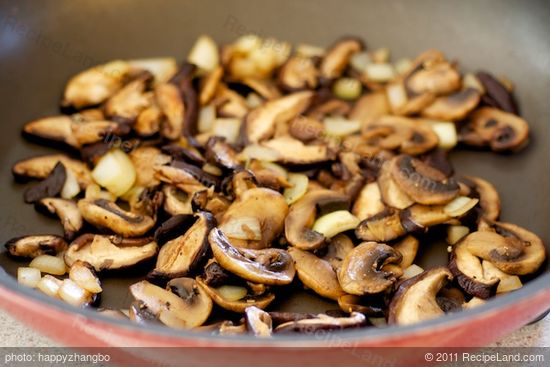 Stir in the garlic and nutmeg and continue to cook for another 2 minutes.
Sprinkle the flour over the mixture and stir to coat.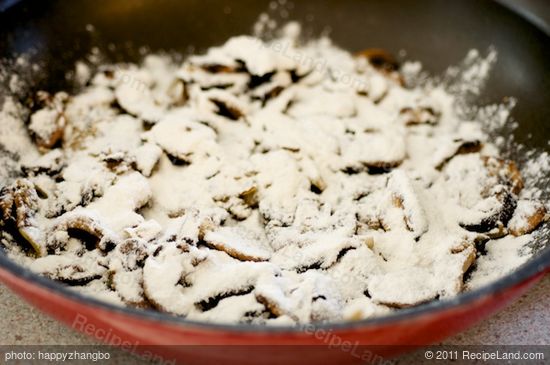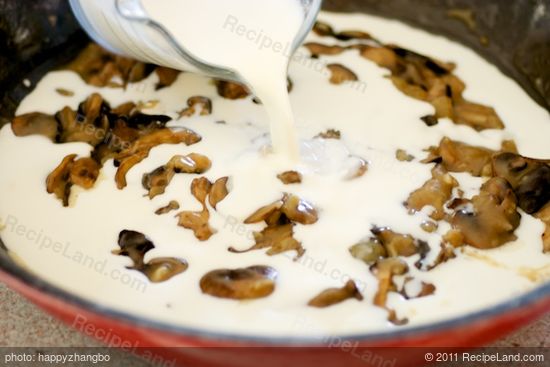 Cook for 1 minute. Add the broth and simmer for another 1 minute.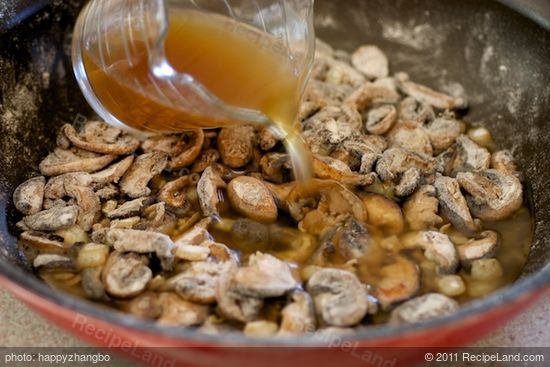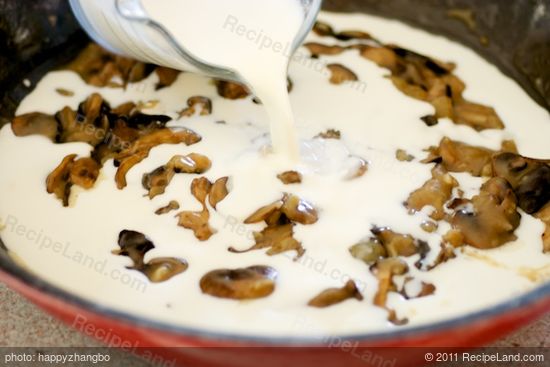 Reduce the heat to medium-low and add the cream or milk as your choice.
Cook until the mixture thickens, stirring occasionally, about 7 minutes.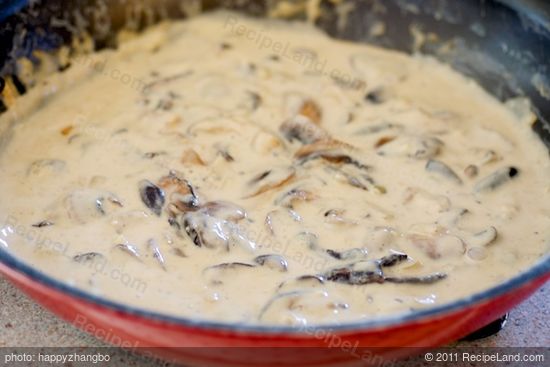 Ready for the oven
Remove from the heat and stir in ¼ of the onions and all of the green beans.
Top with the remaining onions.
Bake until bubbly, about 15 minutes.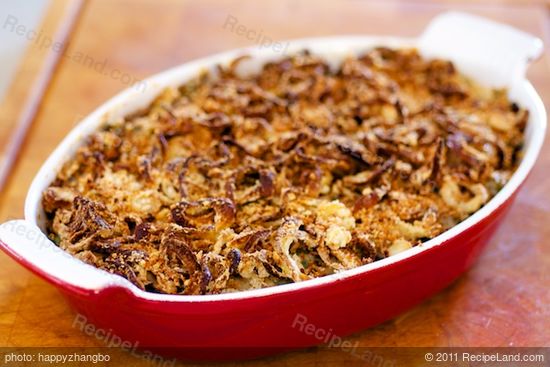 Remove and cool for a few minutes. Serve warm.
Nutrition Facts
Serving Size
231g
(8.1 oz)
Amount per Serving
Calories
177
42% of calories from fat
Trans Fat 0g
Sugars g
Vitamin A 15%
•
Vitamin C 29%