Secret Fresh Salmon Cakes
This salmon cake recipe uses fresh instead of canned salmon, and details step-by-step how to make salmon cakes.
Directions
A perfect salmon cake is tender, yet remains cohesive on the inside, and is crispy and golden brown on the outside. It doesn't fall apart and holds it's shape once cooked.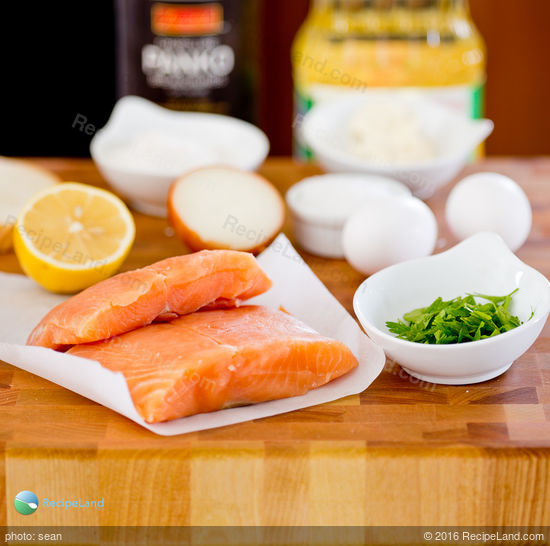 Using fresh salmon yields a better result than the canned salmon cakes found in many other recipes.
How do you make salmon cakes?
Chop the fresh salmon, using a sharp knife, into roughly 1/4 inch (5 mm) pieces.
Do not attempt to use a food processor as it can rapidly turn your salmon into mush. Chopping the fish by hand it not difficult, and doesn't take that much time.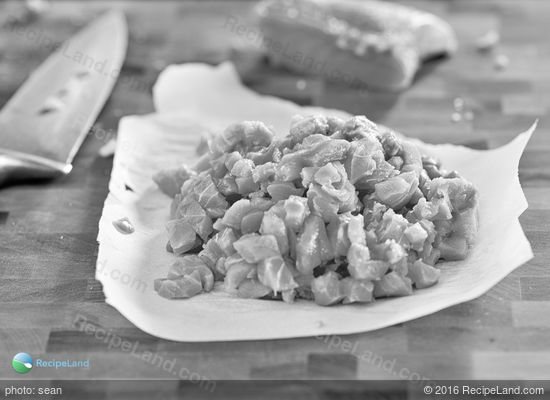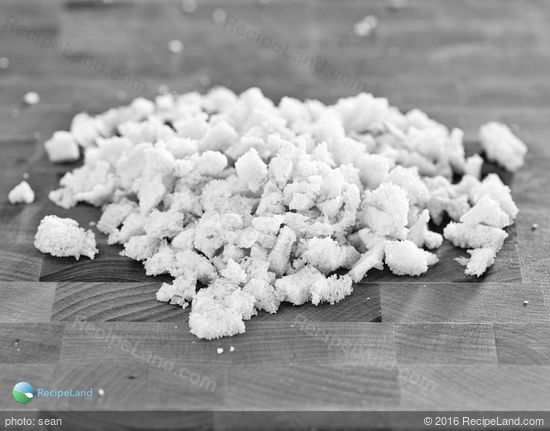 Cut the crusts off the bread slice and discard, and chop the remainder very finely.
Add the salmon, bread, flour, mayonnaise, onion, parsley, lemon juice, egg, and salt into a suitable mixing bowl and mix well.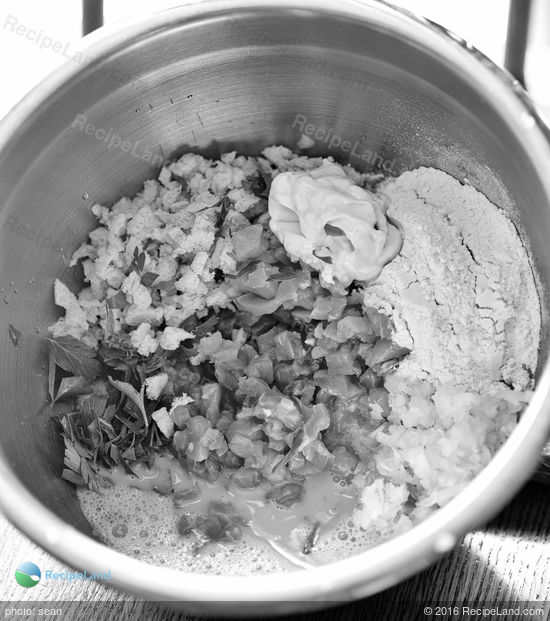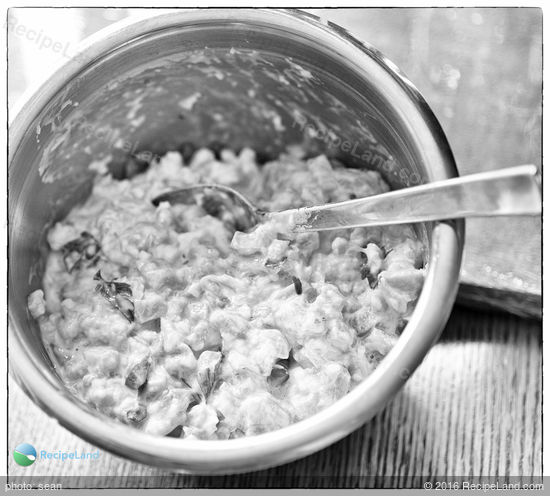 If the mixture seems too loose you may want to pop it in the freezer for around 10 minutes until it firms up slightly.
Scoop a 1/4 to 1/3 cup portion of the mixture out of the bowl, and gently (the mixture may be rather loose) press salmon cakes with bread crumbs shaping into a patty, approximately 2 to 3 inches in diameter.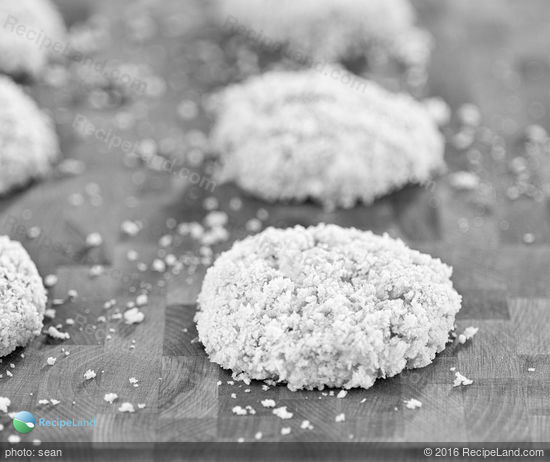 Flip and press gently into the breadcrumbs, then transfer to a plate or baking sheet. Repeat until the all of the mixture has been formed into cakes.
Heat the oil, over medium-high heat, in a large skillet until shimmering hot but not smoking. Add the formed patties and cook until golden brown, about 2 to 3 minutes. Flip over with a spatula, and continue cooking until golden brown on the other side, about 2 minutes.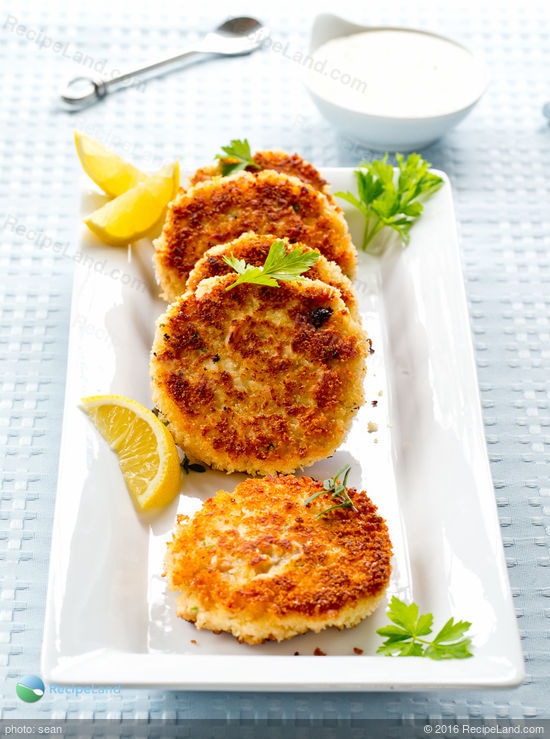 Transfer to paper toweling to absorb any excess oil. Serve immediately.
This is the best salmon cake recipe that we've found to date.
How to serve salmon cakes? What sauce goes with salmon cakes? What to dip salmon cakes in?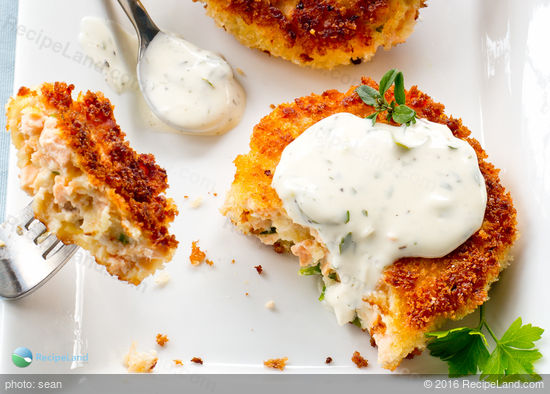 You can serve simply with lemon wedges. However, we like serving with this Creamy Herbed Lemon dipping sauce.
The dipping sauce should be made well ahead of time to allow the flavors to blend.
Nutrition Facts
Serving Size
184g
(6.5 oz)
Amount per Serving
Calories
483
55% of calories from fat
Trans Fat 0g
Sugars g
Vitamin A 4%
•
Vitamin C 15%