Oatmeal Zucchini Chocolate Chip and Walnut Cookies
Zucchini is such a brillant vegetable that you can make into all kinds of recipes, such as cookies! Zucchini adds the moisture and makes great texture; chocolate chips and walnuts give the layers of delicious tastes and textures! They are not hard to be addicted for sure!
Directions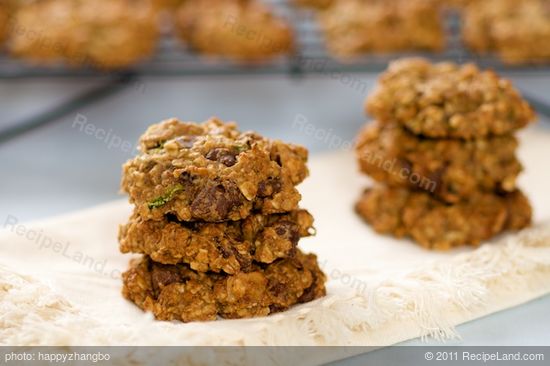 Preheat oven to 350℉ (180℃).
In a large bowl, add oil, metled butter, applesauce and sugar, mix well.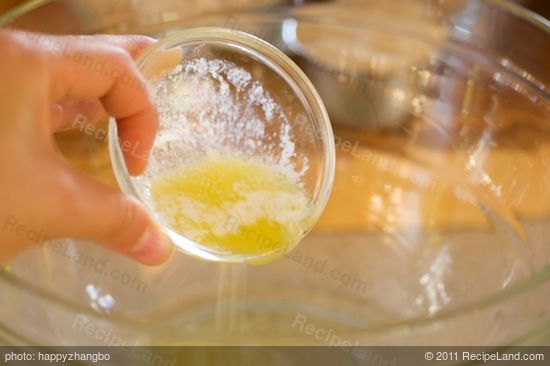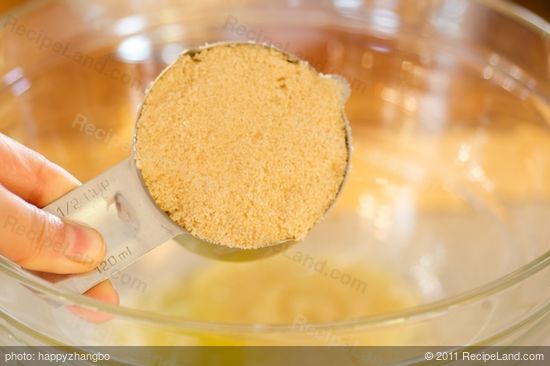 Mix in the egg and vanilla until well combined. Add the zucchini, stir until well mixed.
Add the flour, baking soda and cinnamon in a medium bowl, and whisk well. Add into the zucchini mixture and stir until well combined. Add the oats, chocolate chips and walnuts, and stir until well mixed.
Drop dough from teaspoonful onto a large baking sheet lined with parchment paper or baking mat. Leave ½-inch space between cookies, and flat the cookies with your finger tips or the back of a spoon.
Bake for about 12 to 15 minutes until the edges start becoming brown, and the bottom becomes brown. Remove from the oven, let cool on the baking sheet for about 5 minutes. Transfer the cookies onto wire racks to cool completely.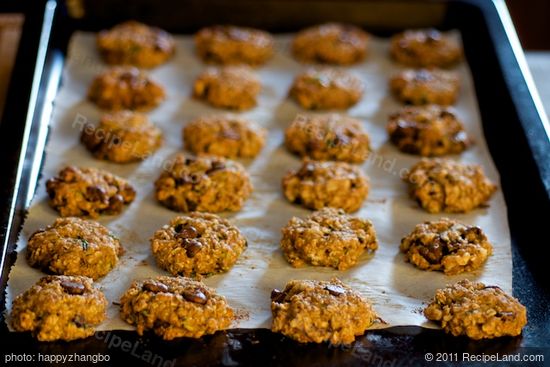 Store at an air-tight container. The cookies will come out soft and moist like a cake texture.
Nutrition Facts
Serving Size
29g
(1.0 oz)
Amount per Serving
Calories
114
63% of calories from fat
Trans Fat 0g
Sugars g
Vitamin A 1%
•
Vitamin C 2%