Stuffed Zucchini Rolls
These stuffed zucchini rolls were fantastic! Always want to find some good zucchini recipes, this is definitely the one. So easy to make! Love the juicy, creamy and tasty stuffing, which went perfectly well with chilled zucchini slices. Next time when we have company to come over, definitely will make these rolls again.
Directions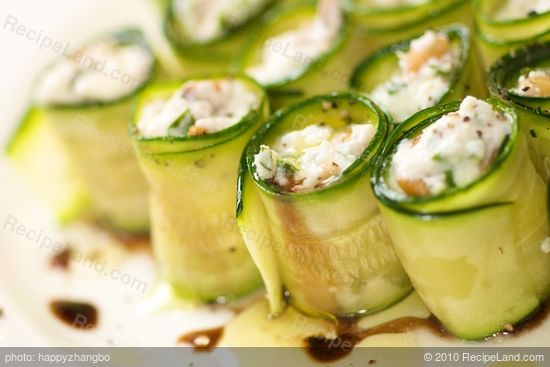 Slice the zucchini lengthwise, using a swivel vegetable peeler and select about 40 good strips.
Place the strips on oiled flat plates and brush with olive oil.
Season with salt and pepper, then put in the refrigerator for 20 minutes.
Meanwhile mix well the ricotta cheese, lemon juice, extra virgin olive oil and seasoning to taste, then stir in the chopped basil leaves and pine nuts.
Place a small teaspoonful of ricotta mixture on one end of a zucchini strip and roll up.
Repeat to use up all the filling.
Arrange the zucchini cannelloni on a plate and grind over some black pepper.
Drizzle with a little olive oil and balsamic vinegar. Serve.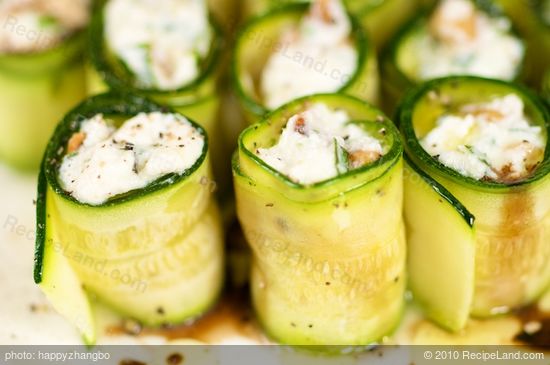 ---
---