Freezer Cinnamon Fruit Rolls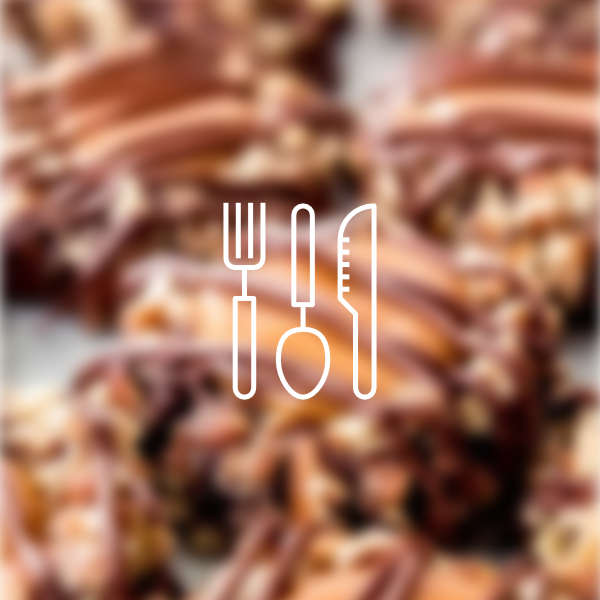 Directions
Dissolve yeast in warm water in a large bowl; let stand 5 minutes.
Stir in ½ cup milk and next 5 ingredients (½ cup milk through egg).
Lightly spoon flour into dry measuring cups; level with a knife.
Add 3½ cups flour to yeast mixture; stir until blended.
Turn dough out onto a floured surface.
Knead until smooth and elastic (about 10 minutes); add enough of the remaining flour, 1 tablespoon at a time, to prevent dough from sticking to hands (dough will feel sticky).
Place dough in a large bowl coated with cooking spray, turning to coat top.
Cover and let rise in a warm place (85°), free from drafts, 1 hour or until doubled in size.
(Gently press two fingers into dough. If indentation remains, dough has risen enough.)
Punch dough down; cover and let rest 5 minutes.
To prepare filling, combine brown sugar, raisins, dried apricots, chopped pecans, and cinnamon.
Roll the dough into an 18 x 10-inch rectangle on a floured surface.
Brush 2 tablespoons melted butter over dough; sprinkle with 3½ cups filling, leaving a ½-inch border.
Beginning with a long side, roll up jelly-roll fashion, and pinch seam to seal (do not seal ends of roll).
Place a long piece of dental floss under dough ¾ inch from end of roll.
Cross ends of floss over top of roll; slowly pull ends to cut through dough.
Repeat procedure to make 24 rolls. Coat 2 (9-inch) square foil baking pans with cooking spray.
Sprinkle ½ cup filling into bottom of each pan.
Place 12 rolls, cut sides up, in each pan.
Cover and let rise 3½ hours or until doubled in size.
Preheat oven to 350°.
Uncover rolls. Bake at 350° for 20 minutes or until browned. Invert onto a serving platter.
To prepare glaze, combine powdered sugar and 2 tablespoons milk, stirring until smooth.
Drizzle over warm rolls.
To Freeze Unbaked Rolls:
Prepare recipe through cutting the dough into 24 rolls, placing in pans, and letting rise until doubled in size.
Cover with plastic wrap.
Wrap tightly with heavy-duty foil.
Store in freezer up to 2 months.
To Prepare Frozen Unbaked Rolls:
Remove rolls from freezer, and let stand at room temperature 30 minutes.
Uncover and bake at 350°for 20 minutes or until browned.
---
---