Double Crunchy Baked Tofu Cutlets
Use this brillant way to make your tofu taste super delicious with extra crunchy and crispy coating that adds texture and flavor.
Ingredients
salt


to taste

*

4
slices

tofu


2 packages, firm, slice into 4 1-inch thick slices, and pat dry

*

4
slices

bread


hearty white and sandwich, torn into 1-inch pieces

2
tablespoons

shallots


minced, 1 small one

4
cloves

garlic


medium sized, or 2 to 3 large sized, or to taste, minced or pressed

2
tablespoons

olive oil


or canola oil, or any vegetable oil

black pepper


freshly ground

*

2 ½
tablespoons

Parmesan cheese




½
teaspoon

thyme


freshly minced

*

6
tablespoons

all-purpose flour




3
large

egg whites




3
tablespoons

dijon mustard




lemon


wedges, to serve

*
Directions
Postion the rack to the middle of the oven and preheat the oven to 350℉ (180℃) degrees.
Add bread in a food processor, pulse until a coarse meal forms, 10 to 15 seconds, and it makes about 3½ cups of bread crumbs.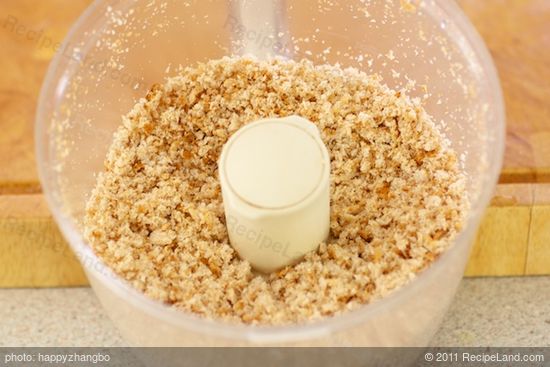 Place the crumbs to a rimmed baking sheet and add sprinkle the shallots, garlic, oil, generous pinch of each salt and black pepper.
Toss until evenly coated and well blended.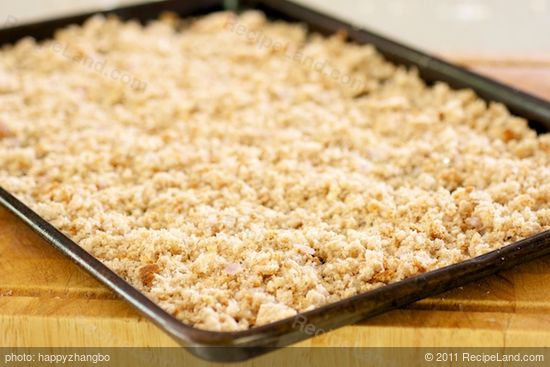 Bake until dry and deep golden brown, 14 to 16 minutes, stirring twice or three times during baking. (Leave the oven on)
Let the bread crumbs cool to the room temperature.
Mix the crumbs together with the parmesan, thyme, and parsley.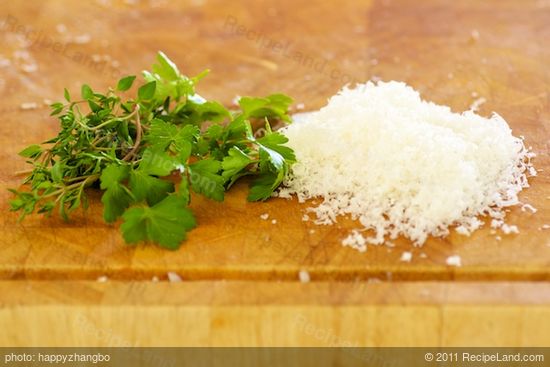 In a shallow plate, whisk the egg whites and mustard until well blended, whisk in 6 tablespoons flour until almost smooth, with a few small lumps.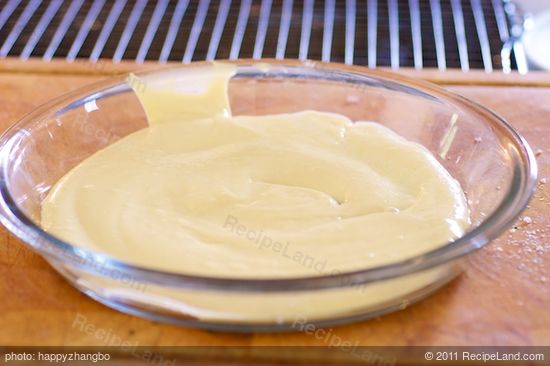 Turn up the oven temperature to 425℉ (220℃) degrees.
Coat the wire rack with cooking spray and set in a rimmed baking sheet.
Season the tofu with freshly ground black pepper.
With the tongs, coat the tofu slice with the egg mixture, allow the excess to drip off.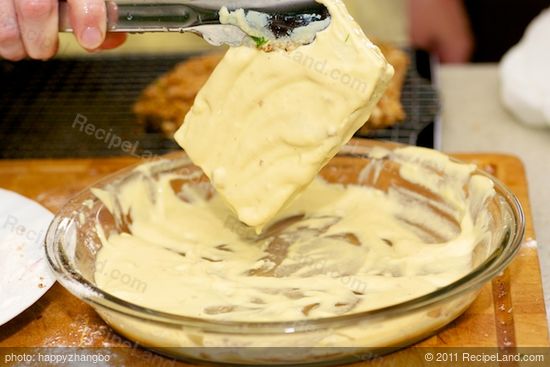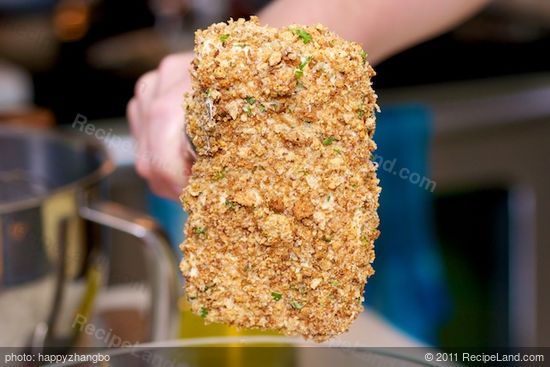 Coat all sides of tofu with the bread crumb mixture, pressing gently to let the chop evenly coated on all sides.
Place the breaded tofu to the wire rack.
Repeat the same steps with the remaining 3 slices.
Bake until the crumbs are golden, brown and crunchy, 20 to 25 minutes.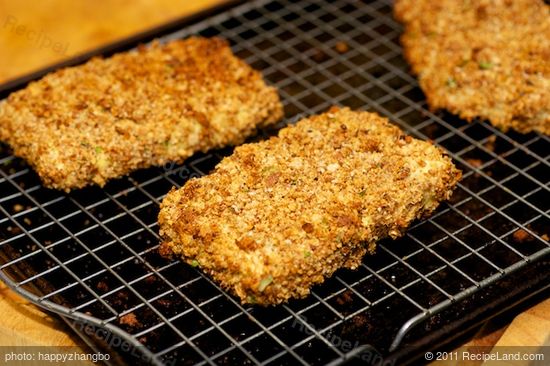 Serve warm with the lemon wedges.
Nutrition Facts
Serving Size
97g
(3.4 oz)
Amount per Serving
Calories
216
37% of calories from fat
Trans Fat 0g
Sugars g
Vitamin A 2%
•
Vitamin C 6%