Best Spinach Pie
A savory pie made with phyllo pasty, spinach and cheeses. Very tasty and flavorful. The crispy phyllo adds the great texture. It can be served as an appetizer or a simply delicious main dish.
Directions
Heat oil in a large nonstick skillet over medium-high heat until hot.
Add onions, stirring often, and cook until start to brown and soft, 6 to 8 minutes. Stir in mushrooms and cook for about 3 minutes.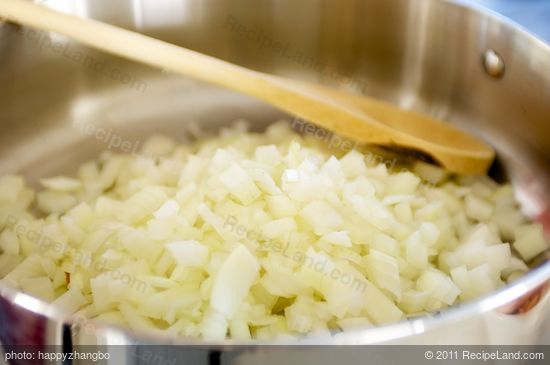 Pour in stock, cook until most of liquid has been evaporated and mushrooms turn into brown, about 10 minutes.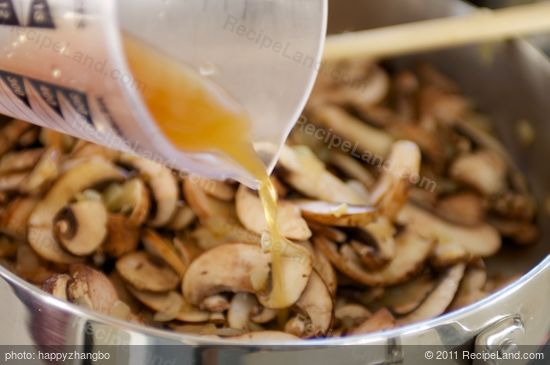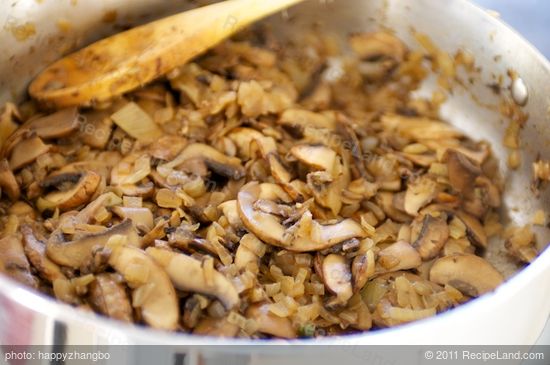 Stir in spinach, minced garlic and sun-dried tomato and mix until well combined.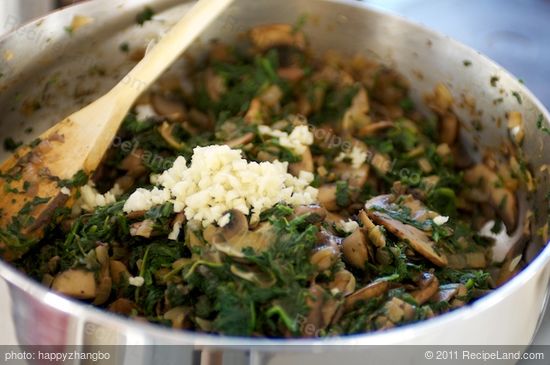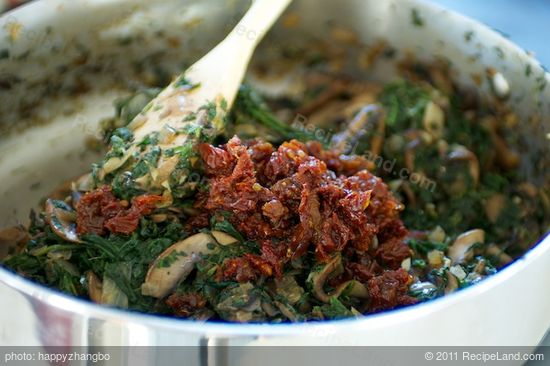 Remove from heat and set aside.
Beat egg whites and egg lightly. Add shredded cheese to egg mixture and mix thoroughly. Add spinach mixture to egg and cheese mixture and stir until mixed well.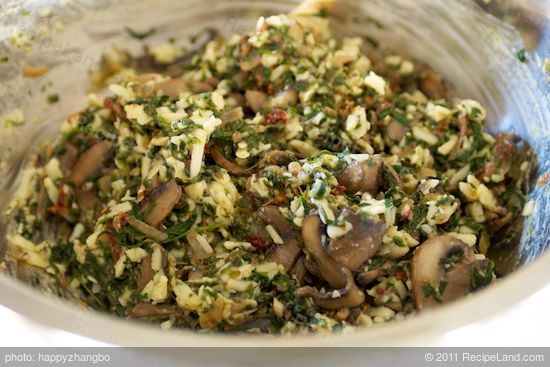 Preheat oven to 400℉ (200℃).
Layer 6 sheets on bottom of a 9 by 13-inch baking dish coated with cooking spray, coat each layer lightly with cooking spray or brush with oil and sprinkle about 1 teaspoon dry bread crumbs.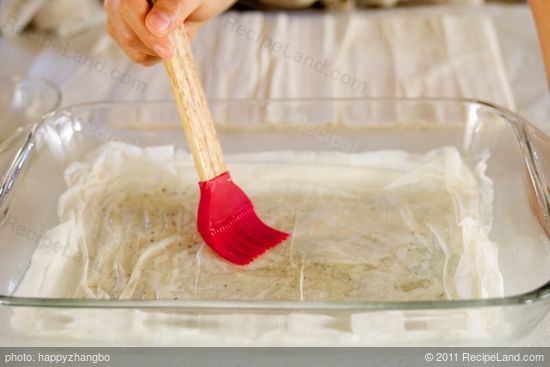 Place half of spinach mixture on top. Put another 6 sheets of Phyllo, still cooking spray and bread crumbs in between each layer. Spread remaining spinach mixture over.
Top with 12 sheets of phyllo, sprayed lightly with spray and sprinkled with crumbs between each layer. Seal edges like a normal pie crust. Spray top lightly with spray or brush with oil. Using a sharp knife cut through top layer in pattern you want.
Bake in preheated oven for 15 minutes. Lower temperature to 350℉ (180℃) F, and continue baking for another 15 to 20 minutes or until pastry is golden and brown completely.
Let cool on wire rack for about 5 minutes. Cut into squares and serve hot.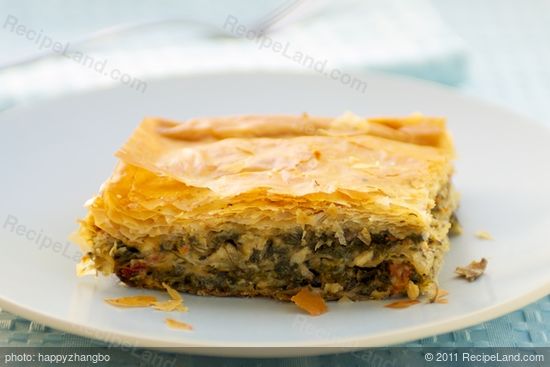 Nutrition Facts
Serving Size
215g
(7.6 oz)
Amount per Serving
Calories
217
52% of calories from fat
Trans Fat 0g
Sugars g
Vitamin A 185%
•
Vitamin C 51%