Artichoke Hearts, Olives, Sun-Dried Tomato & Red Chili Bread
Directions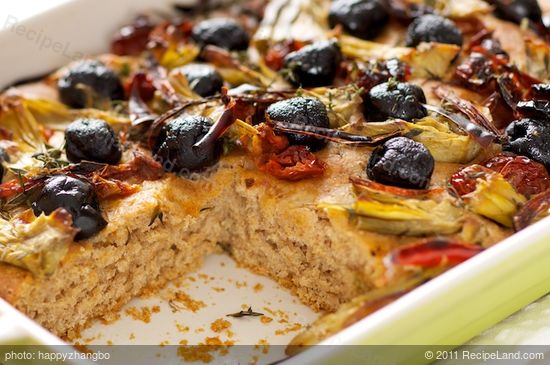 Add the yeast, honey or sugar, and milk in a 2-cup measuring cup or a medium bowl, and stir well.
Let it sit for about 10 minutes until the mixture bubbles and the yeast is activated.
In a large mixing bowl, add both of the flours, salt and olive oil.
Pour the yeast and milk mixture into the large bowl, and stir with a wooden spoon until well combined.
Knead the dough with a dough hook under low speed until an elastic and smooth dough forms, about 5 minutes. You may need add a little more milk or flour depending on how sticky the dough is.
Turn the dough onto a lightly floured working surface and knead for about 2 minutes.
Coat the large mixing bowl with cooking spray, and place the dough into the bowl. Cover with a large piece of plastic wrap or a damp towel.
Let sit at a warm place until the dough doubles in size, 1 to 2 hours, depending on how warm the place is.
Punch dough down, knead a few times, and place the dough into a 7 by 10-inch or similar capacity casserole dish brushed with about ½ tablespoon olive oil.
Press the dough to fit the dish, about 1 to 1½-inch thick. Brush the top with more olive oil as needed, 1 to 2 tablespoons.
Push the olives, artichoke hearts, sun-dried tomatoes and red chili peppers into the surface of the dough.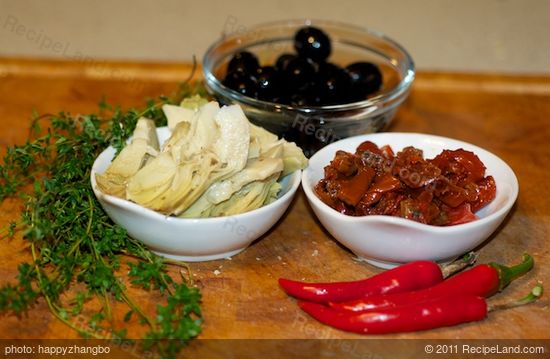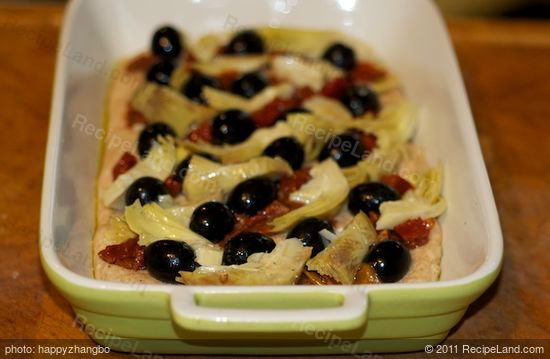 Sprinkle with the thyme leaves.
Let sit at a warm place for another 40 minutes to 1 hour until it doubles again.
Preheat the oven to 350℉ (180℃). Bake the bread for 20 to 25 minutes until the bread becomes golden.
Cool a few minutes, cut into squares and serve warm.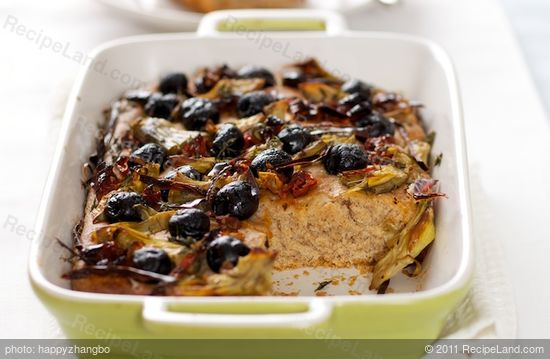 ---
---