Stove-Top Macaroni & Cheese with Roasted Tomatoes
Directions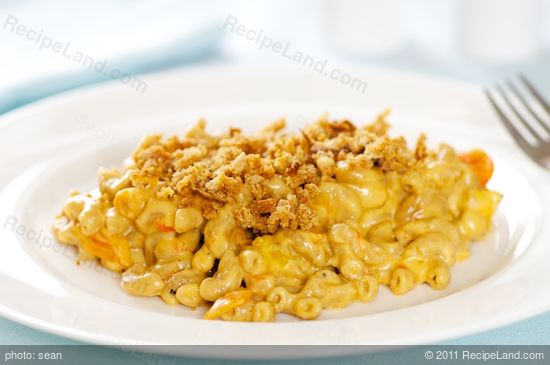 Preheat oven to 375°.
Place tomatoes in a 13 x 9-inch baking dish coated with cooking spray. Sprinkle with black pepper.
Bake at 375° for 30 minutes or until browned, stirring occasionally.
While tomatoes cook, place bread in a food processor; pulse 2 times or until crumbly. Toss crumbs with melted butter.
Sprinkle the crumbs on a baking sheet, and bake at 375° for 12 minutes or until golden, stirring frequently.
Cook macaroni in boiling water 7 minutes; drain. Return macaroni to pan; place over medium-low heat.
Add cheese and remaining ingredients; cook 4 minutes or until cheese melts, stirring constantly. Stir in tomatoes.
Sprinkle each serving with about 3 tablespoons breadcrumbs.
---
---