Stir-fry Tatsoi, Crusty Tofu with Asian Sweet-Sour Sauce
The way to cook tatsoi is kind like cooking spinach. Stir fry it with simple and tasty Asian sauce made with ginger, garlic, soy sauce and rice vinegar. Quick, easy and delicious!
Directions
Add the soy sauce, rice vinegar, honey, lime juice, ginger, garlic, scallions if using, red pepper flakes to taste and sesame into a small bowl, and whisk until well combined.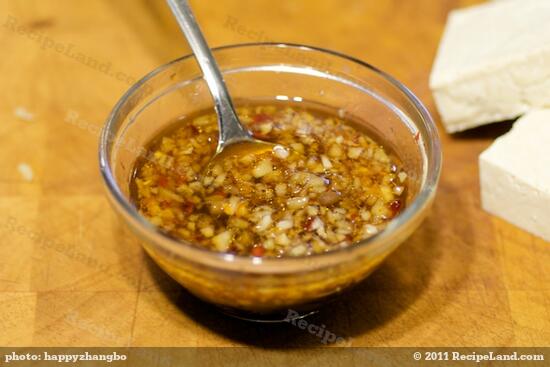 Heat the vegetable oil In a wok or a large nonstick skillet over medium high heat.
Add the tofu slices, cook until golden brown, about 5 minutes each side, and do not turn the tofu until it's browned on one side.
Reduce the heat to low, pour half of the sauce into the pan, and cook for about 30 seconds until tofu slices are coated with sauce and start caramelizing.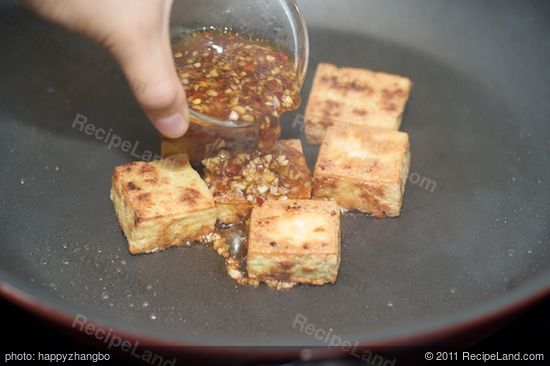 Place onto a plate and set aside.
Rinse the wok or skillet, wipe it dry with a clean kitchen towel.
Add the remaining vegetable oil to now-empty wok or skillet.
Stir in tat soi until wilted, about 2 to 3 minutes.
Pour in the remaining sauce.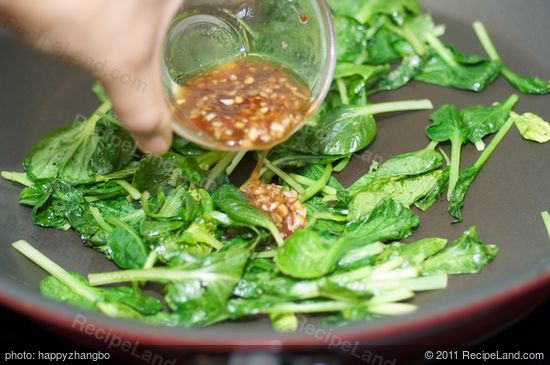 Reduce the heat to low, stirring, and cook just until sauce slightly thickens, about 1 minute.
Remove from the heat.
Season with more soy sauce, rice vinegar, sugar and red pepper flakes as needed.
Divide the greens evenly among 4 serving plate.
Top with a few slices well seasoned tofu.
Sprinkle some toasted sesame seeds over.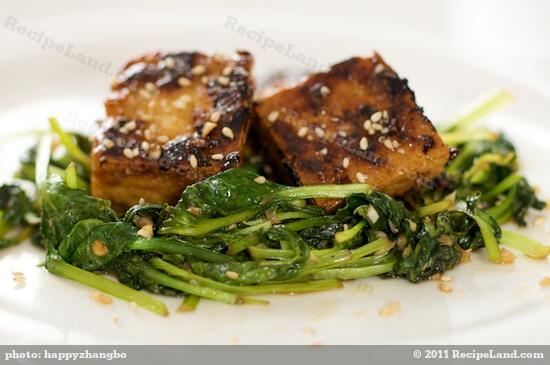 Serve with steamed rice or crusty bread if needed.
Nutrition Facts
Serving Size
172g
(6.1 oz)
Amount per Serving
Calories
206
50% of calories from fat
Trans Fat 0g
Sugars g
Vitamin A 117%
•
Vitamin C 41%