Chorizo, Cherry Tomato and Feta Frittata
Quick and easy, amazingly delicious! Perfect for a Sunday brunch. The tomatoes keep the eggs moist and steamed fluffy.
Directions
Whisk the eggs and milk in a 1-cup measuring cup until well mixed. Set aside.
Add the oil in a 8-inch cast-iron or oven-safe nonstick skillet over medium-high heat until hot.
Stir in the onions, garlic, chorizo and chili and cook until the onions are softened about 4 minutes.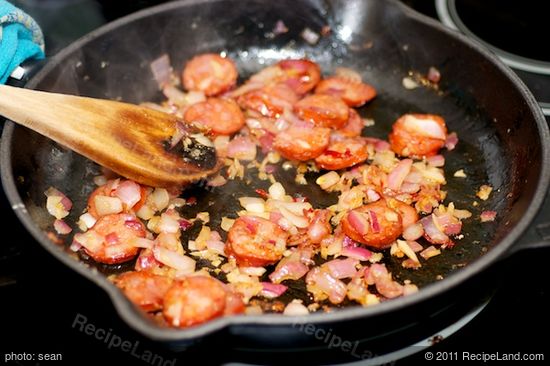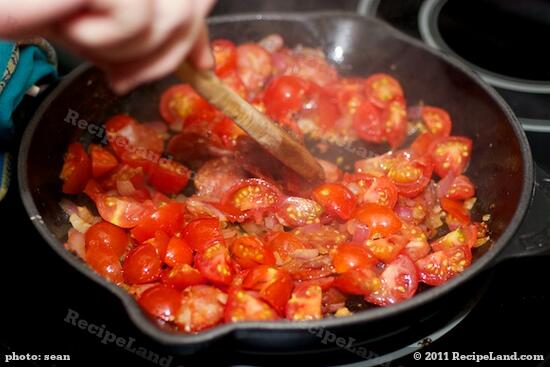 Stir in the tomatoes and cook until thickened slightly about 5 minutes. Lower the temperature to medium-low.
Pour in the egg mixture, sprinkle feta cheese over and cook until the eggs are almost set, around 10 minutes. Meanwhile preheat the broiler of the oven.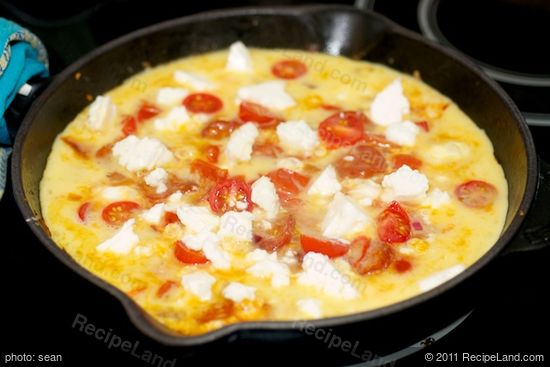 If you using a cast-iron pan, the handle wil be hot, and make sure to use a kitchen towel or oven-mitt to grab the handle.
Put the pan into the oven and broil until the top beginning to turn golden, about 2 minutes, depending on how hot your broiler is.
Remove from the oven with your kitchen towel or oven-mitt (it doesn't matter what pan you are using, the handle is very hot here).
Sprinkle cilantro leaves on top.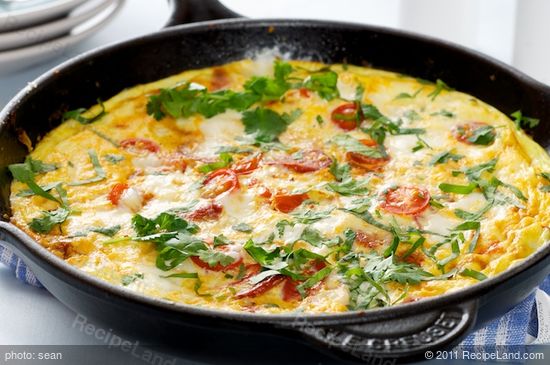 Cut into wedges and enjoy.
Nutrition Facts
Serving Size
367g
(12.9 oz)
Amount per Serving
Calories
525
66% of calories from fat
Trans Fat 0g
Sugars g
Vitamin A 27%
•
Vitamin C 28%