Cherry Tomato, Baby Spinach & Mushroom Salad In Cheese Baskets
Directions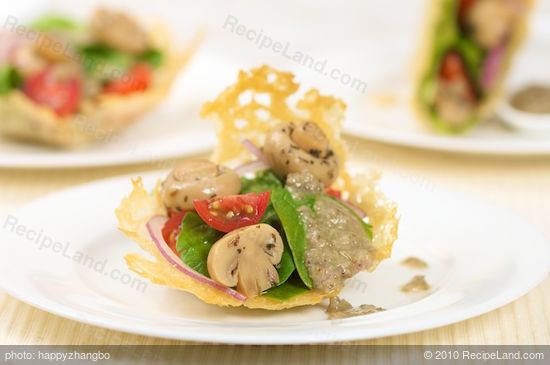 Preheat oven to 425℉ (220℃) F.
Spray a baking sheet with cooking spray.
Line baking sheet with parchment paper, and then spray paper with cooking spray or you can use baking mats.
Place ½ cup shredded cheese on half of the baking sheet and shape into circle about 5 inches in diameter.
Form a second circle on other half of baking sheet.
Bake for about 4 minutes, or until cheese is golden around edges, watch very carefully, do not let burn.
Using a wide thin spatula (depending on the size of your circle you may need two) carefully turn cheese rounds over.
Bake for about 2 minutes longer, or until golden color around edges and set in center.
Using the spatula, carefully remove rounds and drape them over very small round bowls, like baskets.
Let cool while shaped over small round bowls.
Repeat with remaining cheese to make 2 more circles.
In a medium bowl, combine mushrooms, tomatoes, spinach, and onion. Add prepared dressing and toss to combine.
To serve, place a cheese basket on each of 4 salad plates and then top with salad.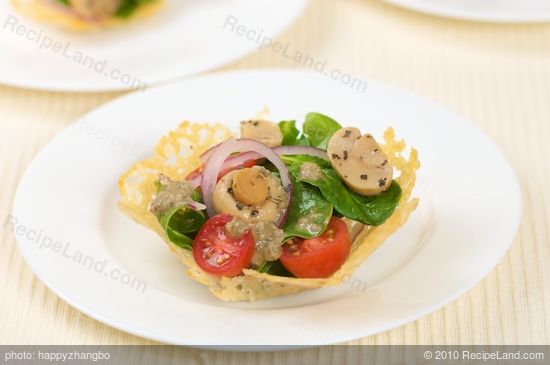 ---
---