Best Hot and Sour Udon Noodle Soup
Nothing is better than a bowl of hot and sour soup on a cold winter day. Fresh vegetables, garlic, ginger and scallions, and some udon noodles are cooked in a base of stock, soy sauce and rice vinegar. It warms you up within a few seconds with tons of flavors.
Directions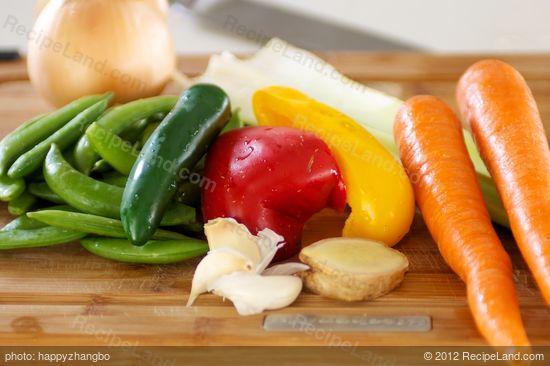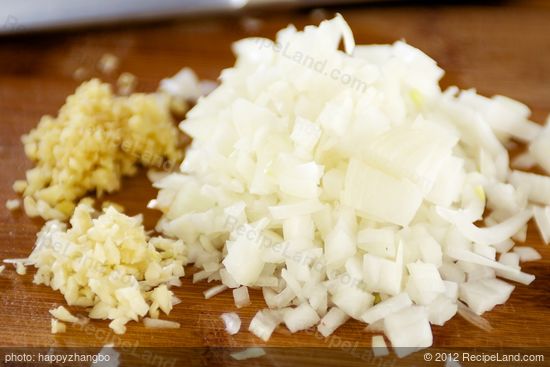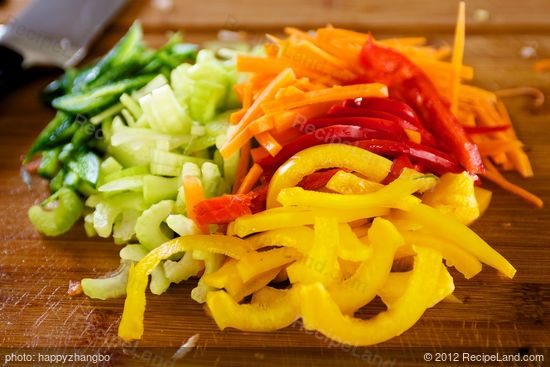 In a large non-stick skillet, heat the oil until hot over medium-hight heat. Add the onions, stirring often, and cook for about 5 minutes until soft and start becoming brown.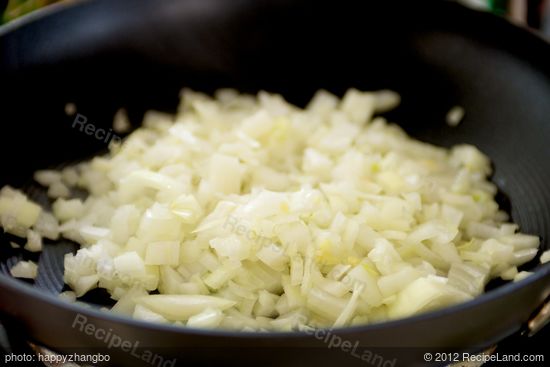 Stir in mushrooms, and cook for another 5 to 7 minutes until mushrooms have begun to brown and most of the liquid has evaporated.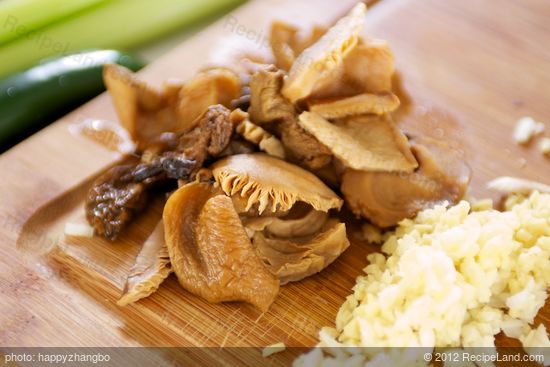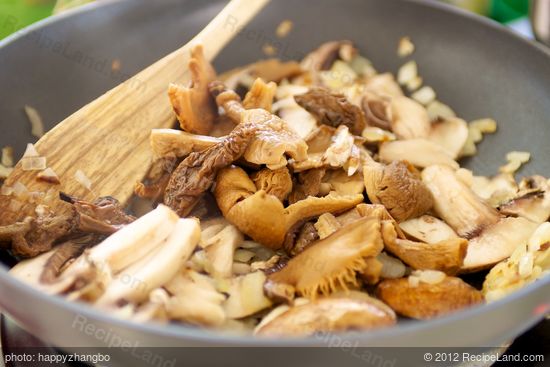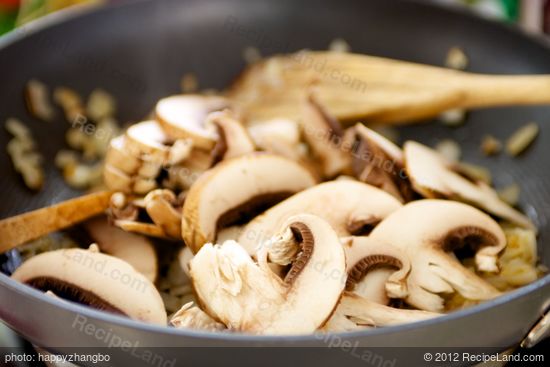 Add the carrots, bell pepper, celery, garlic and ginger, stirring often, and cook for another 2 minutes until the vegetables just start to become tender but still crisp.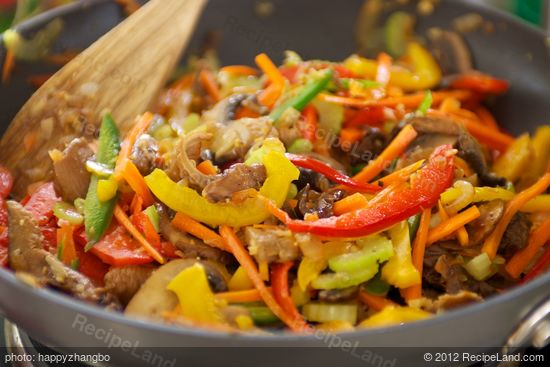 Remove from the heat.
Meanwhile add broth, sesame oil, soy sauce, rice vinegar, and chili garlic sauce if using into a large pot, and bring to boil.
Cook the noodle according to the direction on the package, at the last 2 minutes, add the mushroom-vegetable mixture, sugar snap peas, scallions, and half of the cilantro into the pot.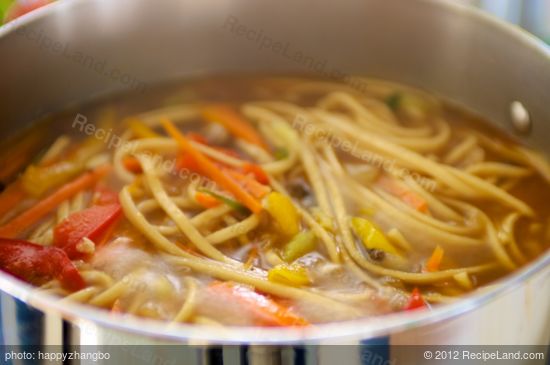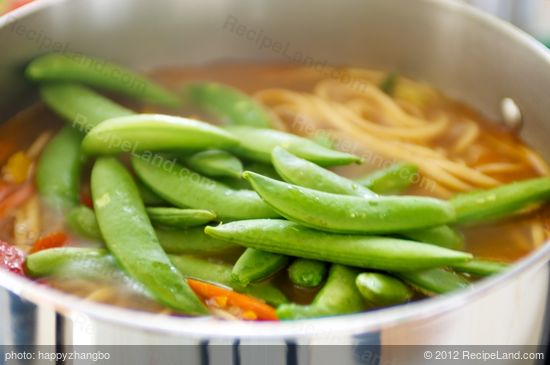 Stir until well combined and the noodle soup is heated through.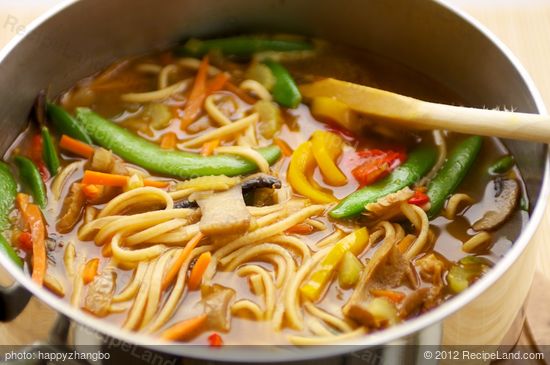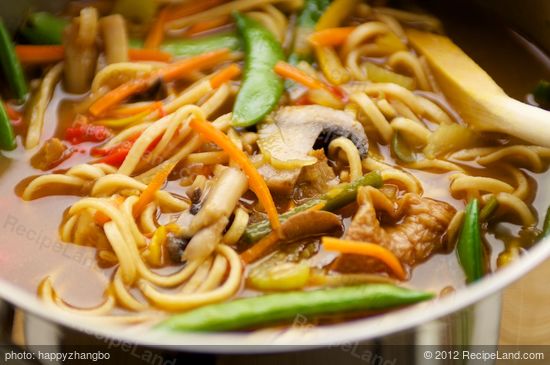 Divide between two serving bowls, sprinkle the remaining cilantro on top.
Serve hot.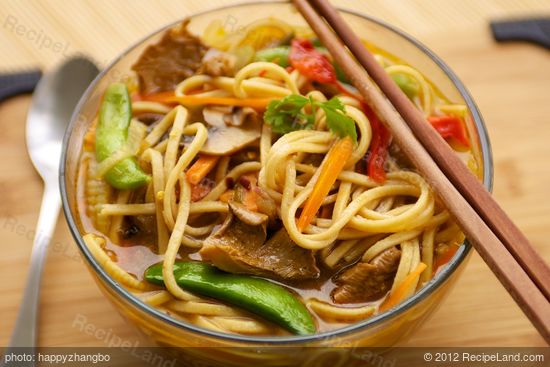 Nutrition Facts
Serving Size
602g
(21.2 oz)
Amount per Serving
Calories
351
47% of calories from fat
Trans Fat 0g
Total Carbohydrate
11
g
11%
Sugars g
Vitamin A 127%
•
Vitamin C 84%