Walford Salad
Rate/Review
Saved in 6 recipe boxes and 4 cookbooks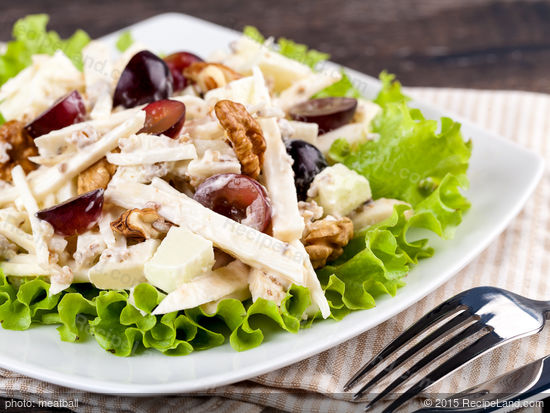 add your photo of this recipe!

Walford Salad recipe
Metric
Ingredients
* not incl. in nutrient facts
Directions
Place celery, grapes, apple, dates, and walnuts into a bowl.
Blend mayonnaise with wine; pour into bowl.
Stir to blend with celery, fruit and walnuts.
Use slotted serving spoon to serve, shaking spoon slighty to remove excess dressing.
If you want to dress it up, serve on a bed of lettuce.
First published: 1996-01-27 last updated: 2015-02-28