Turkey Roasted in Parchment Paper
Wrapping your turkey in parchment while roasting yields a bird that is moist and delicious.
Directions
Let turkey stand at room temperature for 1 hour. Preheat oven to 325℉ (160℃). Place oven rack in lower third.
Pat turkey dry with paper towels. Season cavity with salt and pepper. Fill cavity with prepared aromatic vegetables.
Spread 6 tablespoon butter over top of turkey, then season generously with salt and pepper. Tie drumsticks together with kitchen twine. Tuck wings under turkey.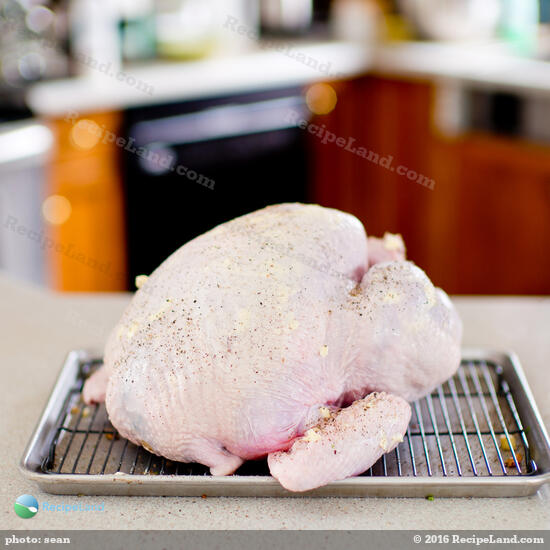 Place 40-inch sheet of parchment paper on a work surface and spread with 2 tablespoon butter. Place turkey on top, with a short side of the turkey facing you.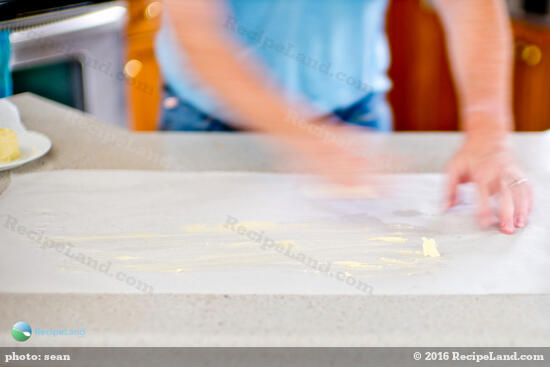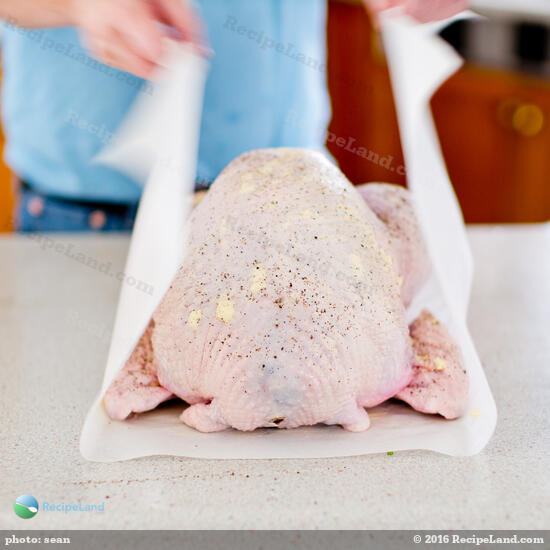 Gather ends, wrapping the turkey. Fold overlapping ends of parchment over the turkey and secure with staples.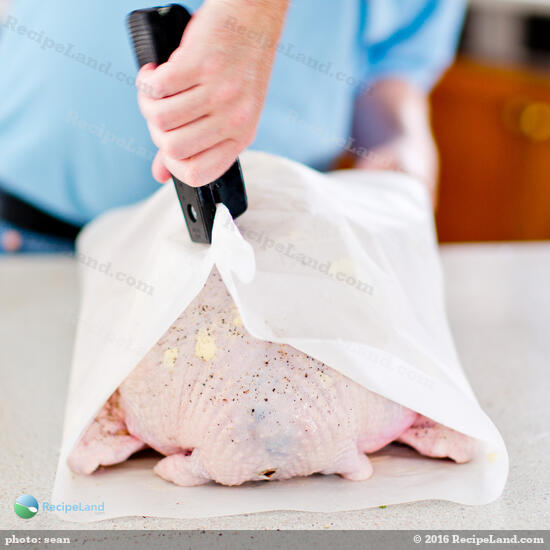 Place a 48-inch sheet of parchment on work surface, place the turkey on top, and rotate 90 degrees.
Fold short parchment sides over turkey and secure with staples.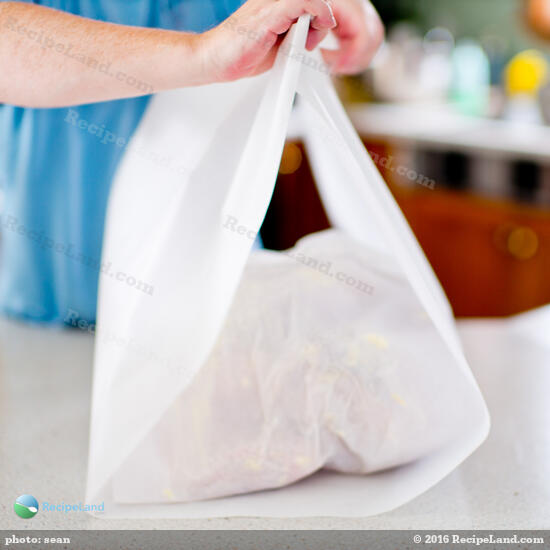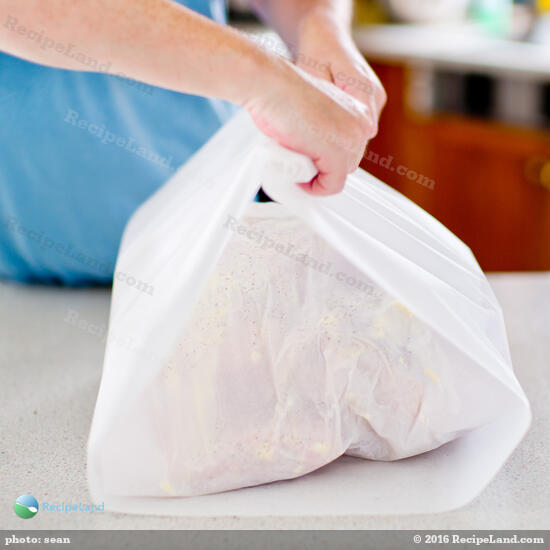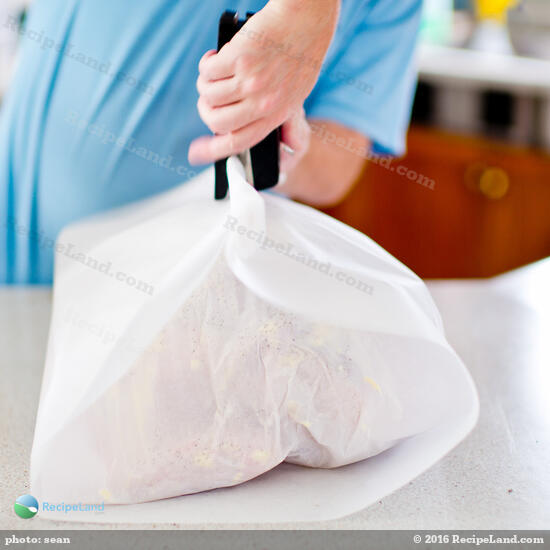 Rotate bird another 90 degrees and repeat process with another 40-inch sheet of parchment. Secure all paper flaps with staples.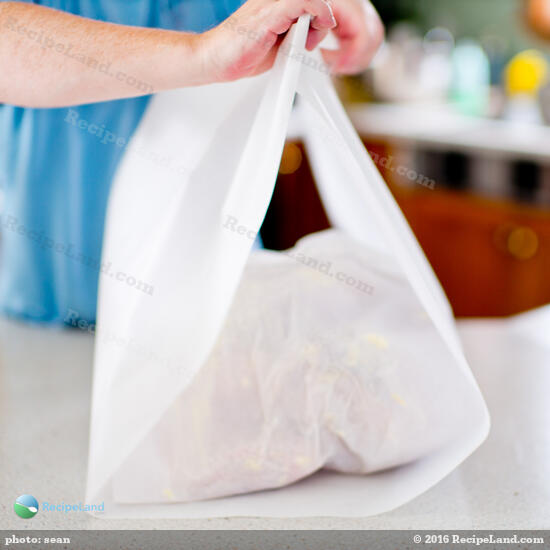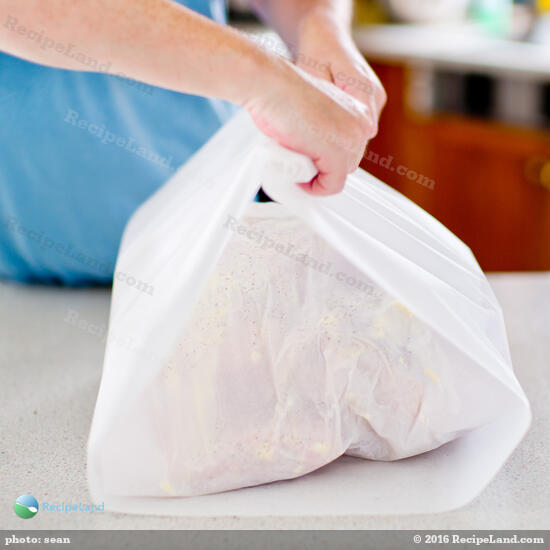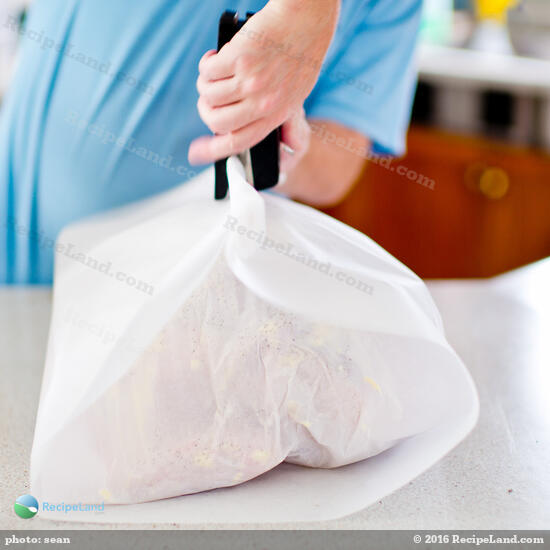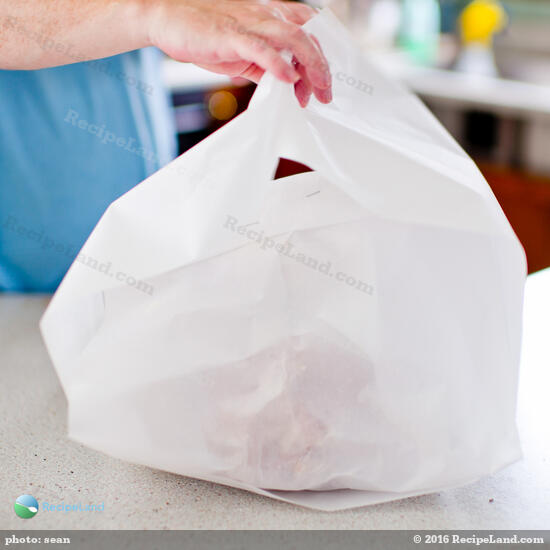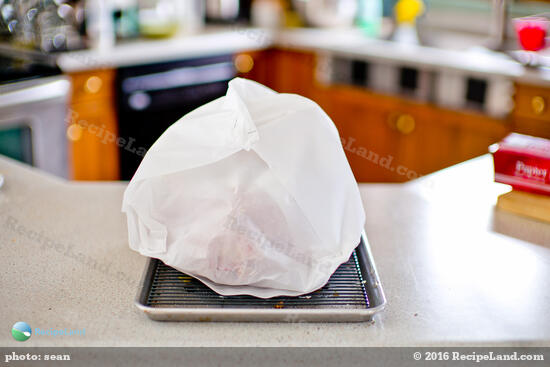 Place turkey on a flat rack set inside a roasting pan. Roast turkey 2 hours, 45 minutes.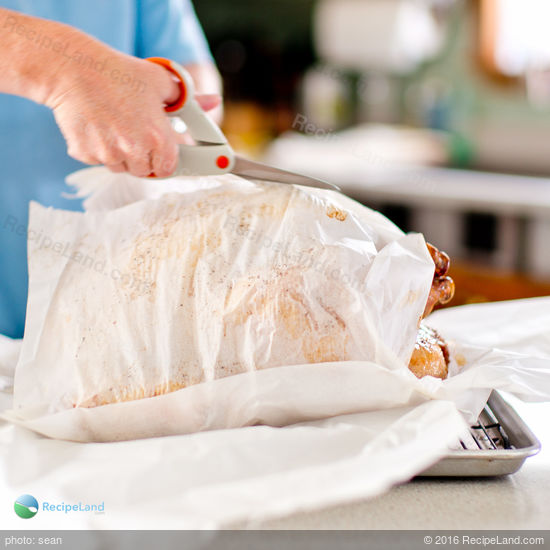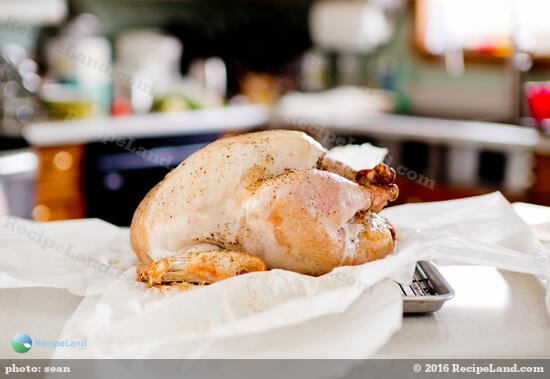 Remove form oven; cut open parchment. Increase oven temperature to 425℉ (220℃). While holding drumsticks, slide parchment out from under turkey and throw away. Return turkey to oven.
Roast turkey until golden brown and a thermometer inserted in the breast reads 165 degrees, about 45 minutes. Rest on a carving board for at least 45 minutes before carving.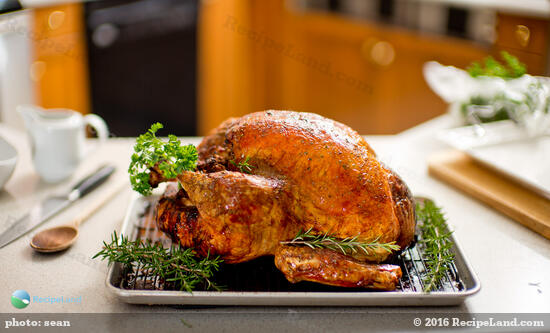 adapted from marthastewart. com
Nutrition Facts
Serving Size
809g
(28.5 oz)
Amount per Serving
Calories
1602
40% of calories from fat
Trans Fat 0g
Sugars g
Vitamin A 7%
•
Vitamin C 0%