Grilled Garlic and Lime Pork Tenderloin with Onion Marmalade
Absolutely delicious in every way. The lime and garlic marinade works it's wonders and permeated the loin wonderfully. (We marinaded for two days :) The onion marmelade paired perfectly, it actually tasted like apples and everything was easy to prepare.
Directions
Onion Marmalade:
In a pan, cook onions in oil with salt and pepper to taste over medium heat.
Stir until onions become soft. Add honey or sugar, and cook, stirring for 1 minute.
Add vinegar and simmer, stirring until all the liquid is evaporated or reduced.
Add water and simmer until mixture is slightly thickened and onions are very tender (approximately 10 minutes).
Season marmalade with salt and pepper.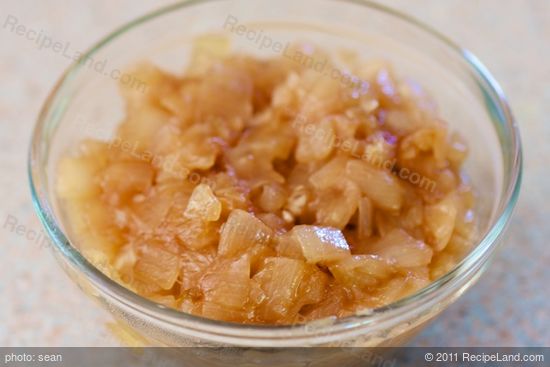 Marmalade may be made up to 2 days ahead of time and chilled.
Reheat prior to serving.
Pork Tenderloin:
In a blender or food processor, blend the marinade ingredients together with salt and pepper to taste.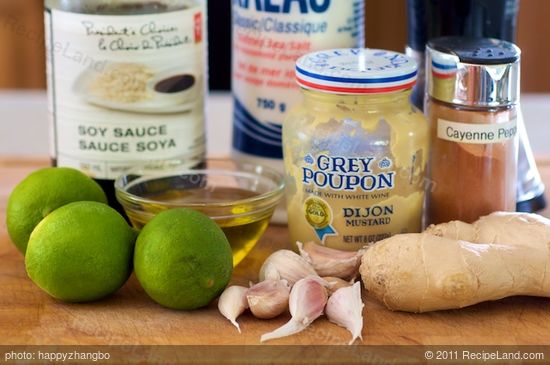 Marinate with pork tenderloins for up to 2 days in a sealed container and place in refrigerator.
When ready to cook, let pork stand at room temperature for 30 minutes.
Place on grill or barbecue and turn every five minutes until cooked (about 15 to 20 minutes).
Transfer meat to cutting board and let stand 5 minutes before slicing.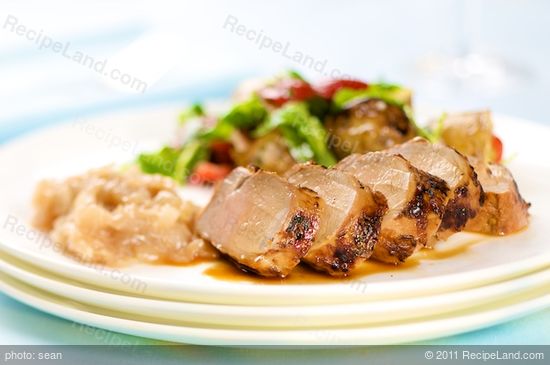 Nutrition Facts
Serving Size
423g
(14.9 oz)
Amount per Serving
Calories
756
45% of calories from fat
Trans Fat 0g
Sugars g
Vitamin A 1%
•
Vitamin C 30%