Garlicky Roasted Fingerling Potatoes
Directions
Preheat oven to 450℉ (230℃) F. La large shallow baking dish with olive oil or cooking spray.
Wash and scrub potatoes and cut large ones in half length wise. In a large bowl, toss the potatoes with garlic, olive oil, rosemary, pepper and salt until evenly coated.
Put potatoes in shallow baking dish with sliced ones skin side down. Bake until potatoes are tender about 25 to 30 minutes. Season with more salt and black pepper if desired, and serve.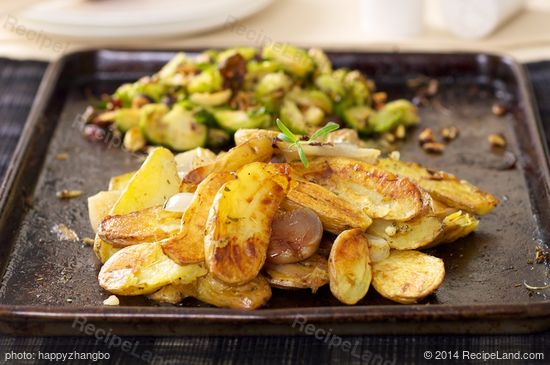 ---
---