Fabulous Stuffed Portobello Mushrooms
Directions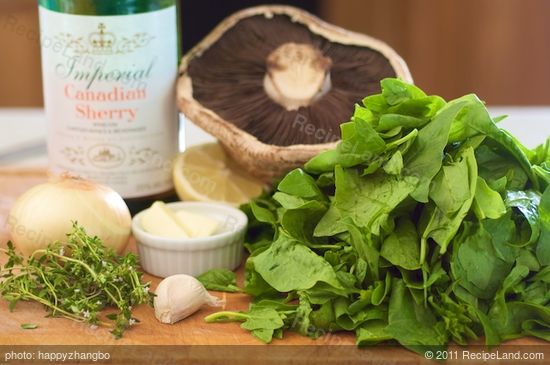 Place the oven rack to upper-middle of the oven, set a rimmed baking sheet on the rack, and preheat the oven to 400℉ (200℃).
With a sharp knife, cut ¼ inch slits, spaced ½-inch apart, in the crosshatch patten on the surface of 8 mushrooms.
Dice the remaining 2 mushroom caps and the reserved stems into ½-inch pieces, set aside.
Brush both sides of the caps with 2 tablespoons of olive oil and sprinkle evenly 1 teaspoon salt over.
Carefully transfer the caps, gill-side up, on the preheated baking sheet.
Roast until the mushrooms have released some of their moisture and start to brown around the edges, about 10 minutes.
Flip the caps over and keep roasting until the liquid has completely evaporated and the caps are golden brown, about 10 minutes longer.
Remove the mushrooms from the oven and turn on the broiler.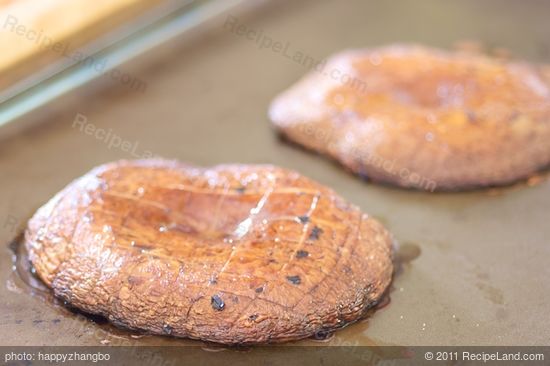 Meanwhile, add the spinach and water in a large skillet pan, cook the spinach until wilted, 2 to 3 minutes. Place the wilted spinach to colander set in the sink. With the back of a spatula, gently press the spinach to release excess water.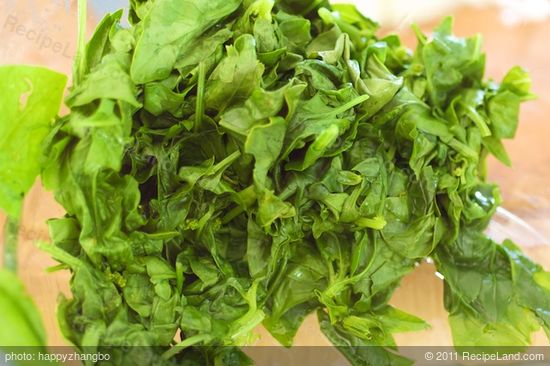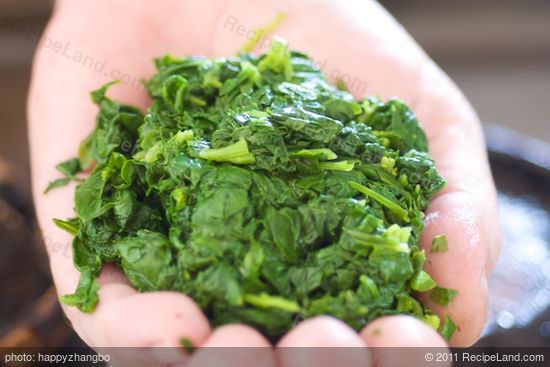 Transfer the spinach to the cutting board and roughy chop.
Return the spinach to the colander and press again. Set aside.
Add the bread in a food processor, pulse until coarsely ground, and you should get about 1½ cups of bread crumbs.
Heat 1 tablespoon of olive oil and ½ tablespoon of butter in a 12-inch skillet over medium heat until the butter melts.
Stir in the bread crumbs and salt to taste, cook, stirring constantly, until light golden brown, about 7 minutes.
Transfer the crumbs to a small bowl and wipe out skillet with a paper towel.
Return the cleaned skillet to medium-high heat, heat the remaining tablespoon of oil until hot.
Stir in the chopped mushrooms and cook without stirring for 3 minutes.
Keep cooking, stirring once a while, until lightly browned, about 5 minutes.
Transfer to a medium bowl.
Melt the remaining ½ tablespoon butter and the onions to skillet, cook, stirring, until the onions are light brown, about 6 minutes.
Stir in the garlic and cook until fragrant, about 40 seconds.
Stir in sherry and cook until almost all the liquid has evaporated, 1 to 2 minutes.
Reduce heat to low and stir in reserved cooked mushrooms, spinach, thyme, goat cheese, cream, and walnuts.
Keep cooking until the cheese has been melted and vegetables are well coated, about 2 minutes.
Remove the pan from the heat, stir in lemon juice, and season with salt and black pepper to taste.
Flip the caps, gill-side up, and distribute the filling evenly among mushrooms caps.
Top each cap with 2 tablespoons of bread crumb mixture. Broil the mushrooms until the crumbs are golden brown, about 2 minutes.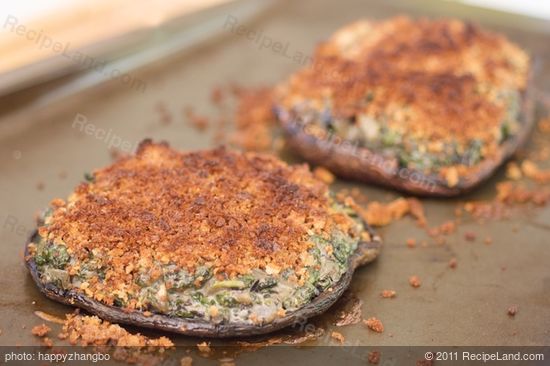 Serve.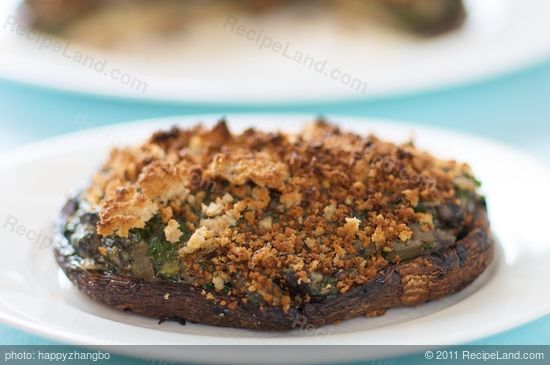 ---
---