Easy Kimchi
If you are a big fan of kimchi and looking for an easy yet delicious kimchi recipe, this is the one. It's simple, it's easy to do at home, and you will be satisfied.
Directions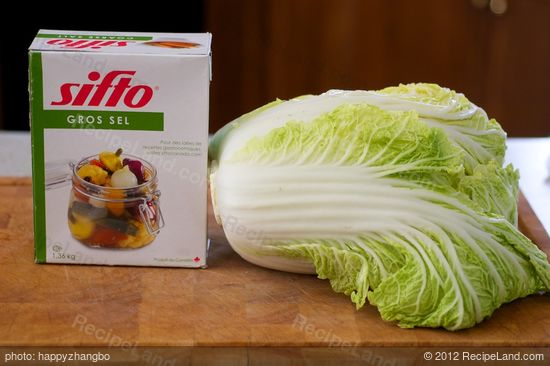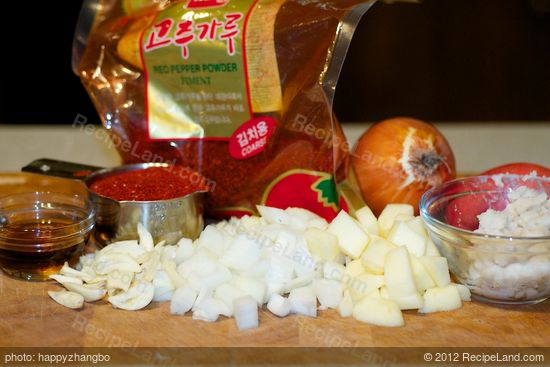 Pour the water in a very large shallow mixing bowl, add the salt, and stir until dissolved.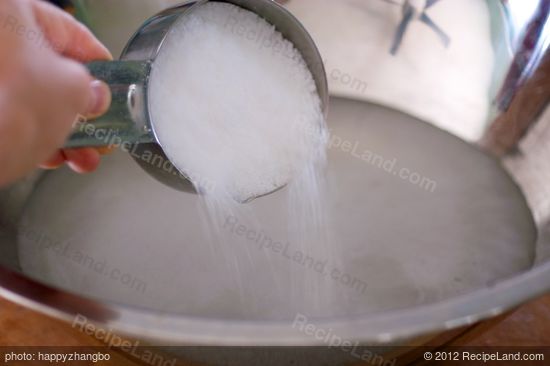 Mix in the cabbage slices. Press the top to let salt water cover the cabbage completely. Allow to soak for 2 hours, until the cabbages are well wilted. Give a toss in the middle of the soaking.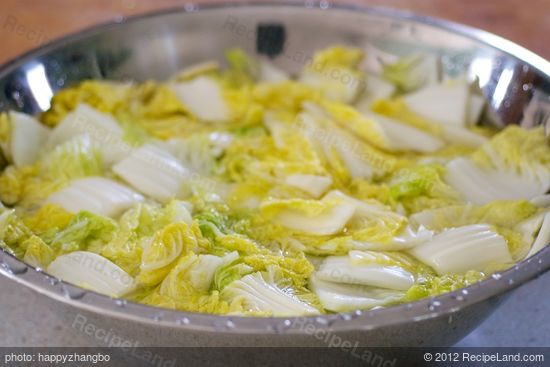 Rinse the cabbage 3 to 4 times and drain very well. Squeeze the excess water by shaping the cabbage into balls.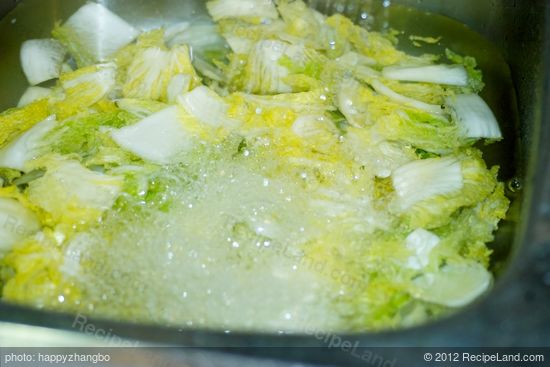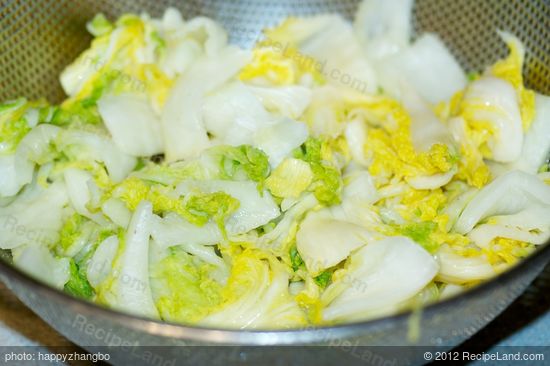 For the wet marinade:
Add onion, garlic, ginger, apple, rice and water in a food processor or a blender. Purée until smooth.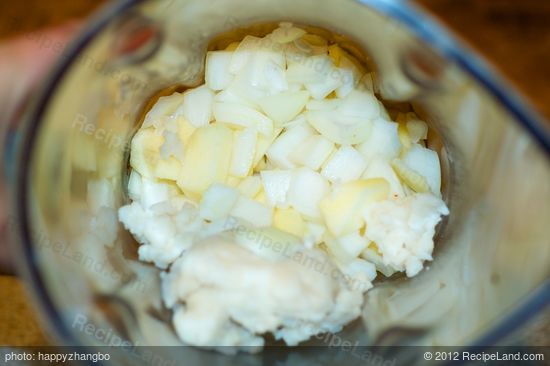 Transfer the purée into a bowl and stir in the chili flakes and honey until well mixed. Let it sit for about 20 minutes.
In a large mixing bowl, add the cabbages, sliced onions and scallions.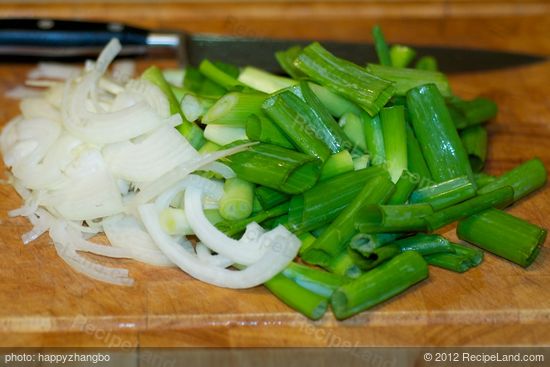 Pour the marinade over, toss and massage until all the ingredients are well combined. Transfer the kimchi into a jar, then well seal it, or an air-tight container.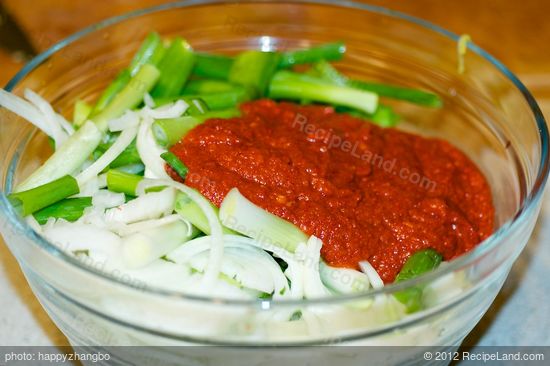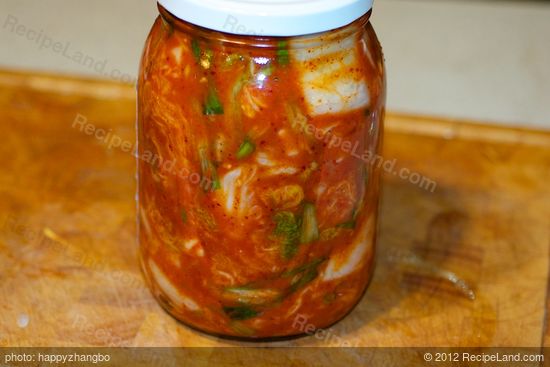 Allow to sit at the room temperature for 1 day. Store in the refrigerator for up to months.
Nutrition Facts
Serving Size
160g
(5.6 oz)
Amount per Serving
Calories
18
0% of calories from fat
Trans Fat 0g
Sugars g
Vitamin A 0%
•
Vitamin C 4%