Cheesy Herbed Heirloom Tomato Pie
Fresh heirloom tomatoes (any good tomatoes work just as well) and herbs are baked on a bed of mozzarella cheese in a pie shell and topped with herbed garlic olive oil.
Directions
Blind baking
Preheat the oven to 375℉ (190℃). Line the pie shell with foil and fill with pie weights, dried beans. Bake in the lower third of the oven for 20 minutes. Carefully remove the weights and foil.
Return the pie shell to the oven and bake for 10 minutes more or until lightly golden. Cool in the pan on a wire rack.
Turn up the oven to 400℉ (200℃).
Prepare Tomatoes
Meanwhile, Sprinkle the tomatoes with salt and drain in a colander for 15 minutes.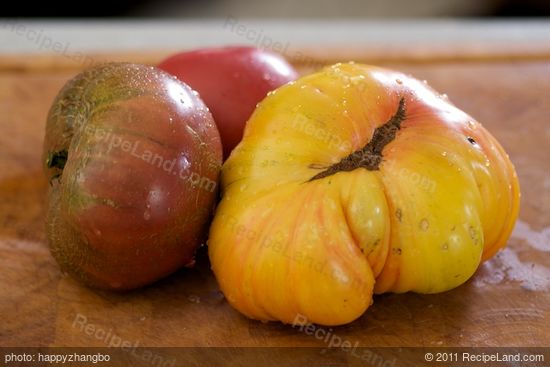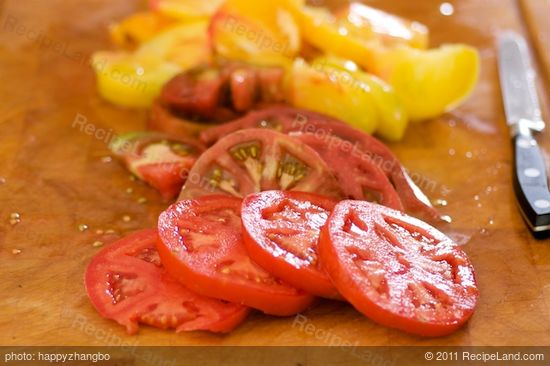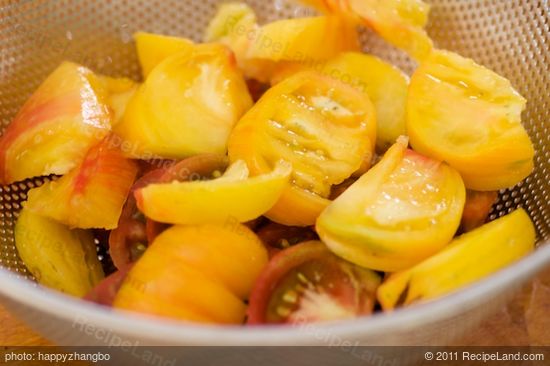 Assembly
Spread the mustard over the bottom of the shell and sprinkle the cheese over it.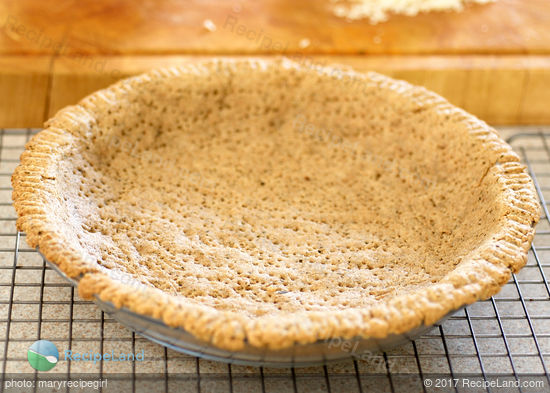 pie plate on a wire rack.">
Arrange the tomatoes over the cheese in 1 overlapping layer.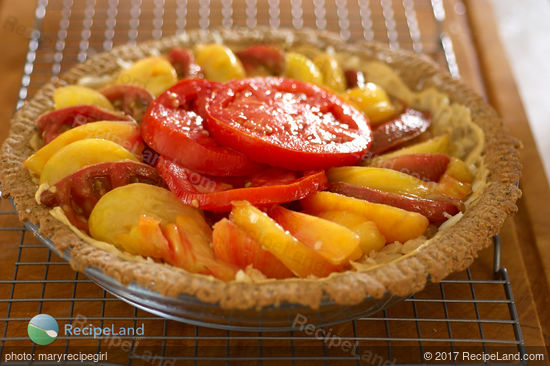 Bake until the pastry is golden brown and the tomatoes are very soft; about 40 minutes.
Herb drizzle
In a small bowl, mix together the parsley, thyme, garlic, olive oil, and salt and pepper to taste to blend.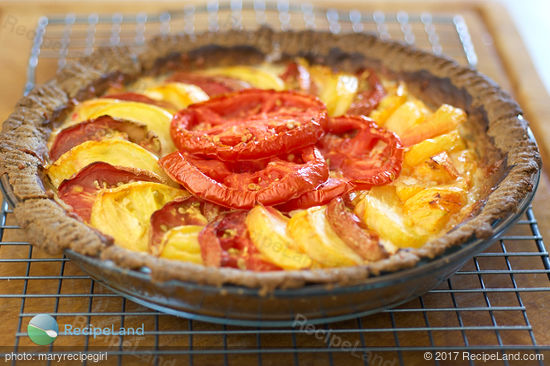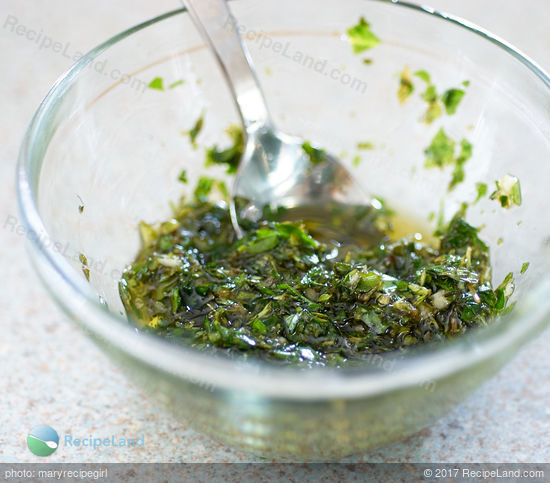 bowl with spoon. ">
Sprinkle the pie with the mixture while hot and spread out gently with the back of a spoon to evenly distribute.
Serve warm.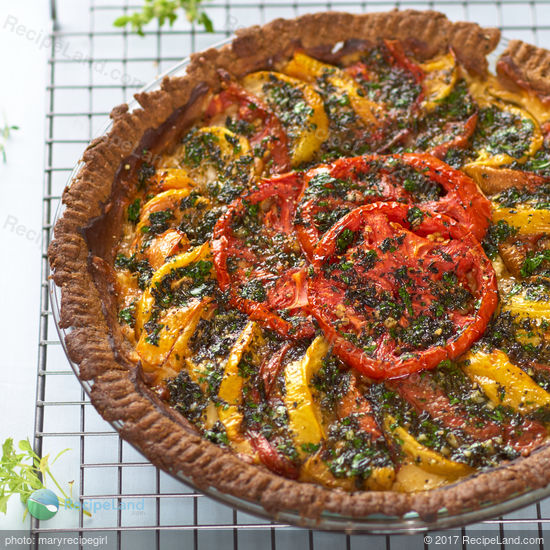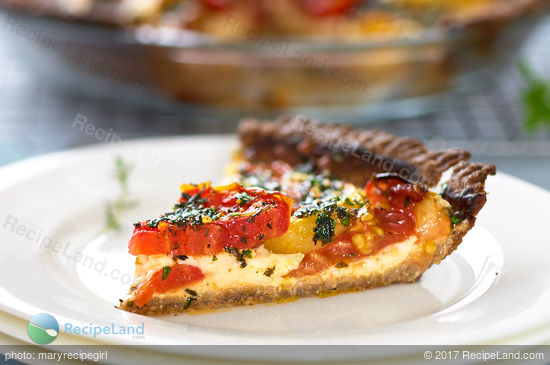 Nutrition Facts
Serving Size
128g
(4.5 oz)
Amount per Serving
Calories
170
63% of calories from fat
Trans Fat 0g
Sugars g
Vitamin A 16%
•
Vitamin C 21%