Asparagus, Tofu & Quinoa Salad with Parmesan & Walnuts
Directions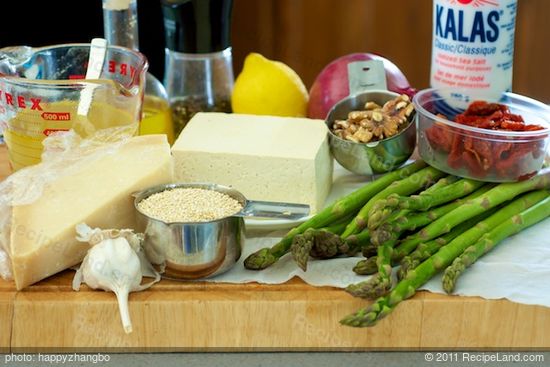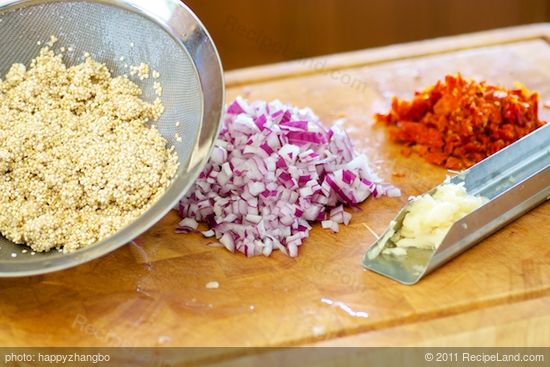 Heat oil in a pot over medium heat. Stir in garlic and onions, and cook for 2 to 3 minutes, stirring often. Stir in sun-dried tomatoes and cook for another 1 to 2 minutes more.
Pour in broth, lemon juice, and stir in lemon zest, quinoa, and pepper. Stir together gently until well mixed, cover and simmer for 14 to 16 minutes.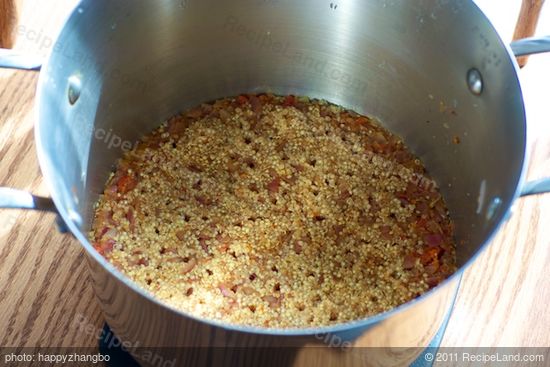 Meanwhile cook the tofu in a separate pan until almost all the sides turn into golden and brown, about 6 to 8 minutes. Set aside. I stir in some marinated sauce into it, and gave tofu some tangy flavor.
Place asparagus on top of quinoa mixture, cover and keep steaming for about 6 minutes, until the liquid is completely absorbed by quinoa and the asparagus are tender-crispy. Gently stir in cooked tofu, parmesan cheese and toasted walnuts until well mixed. Serve warm or chilled.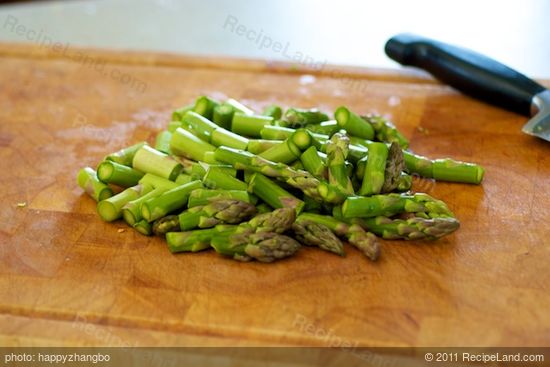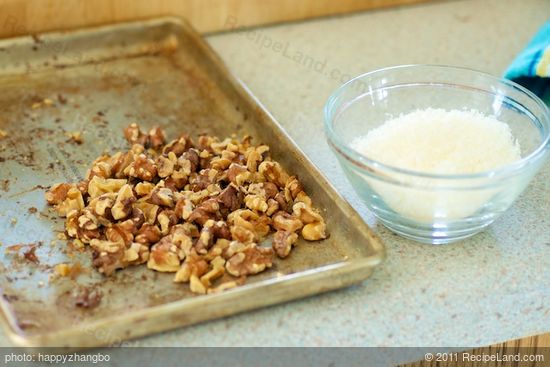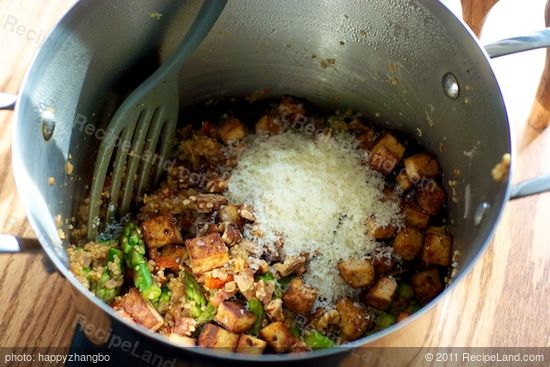 ---
---