Almond Thumbprint Cookies (Low Fat, Low Calorie)
Directions
Preheat oven to 350℉ (180℃).
For cookies, sift the whole wheat flour, sugar and salt into a large bowl and whisk until well mixed.
Add the applesauce, melted butter, canola oil, stirring with a wooden spoon until well combined.
Stir in almonds and vanilla until evenly mixed.
Work mixture with fingers until a ball of dough is formed.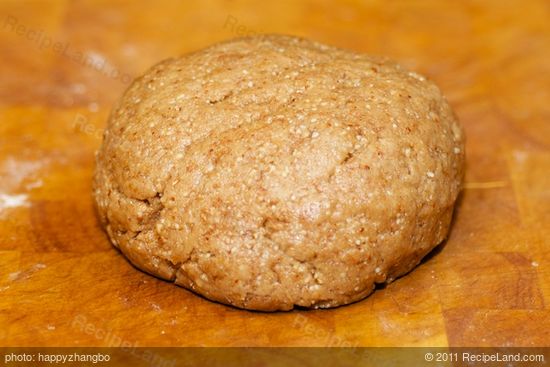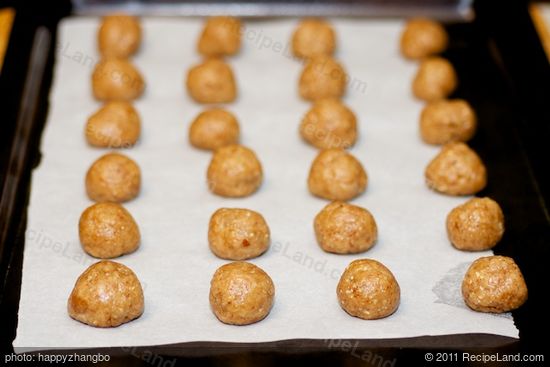 Then shape into 1-inch balls.
Place balls on baking sheet lined with parchment papper or coated with cooking spray, make a depression in the center of each cookie.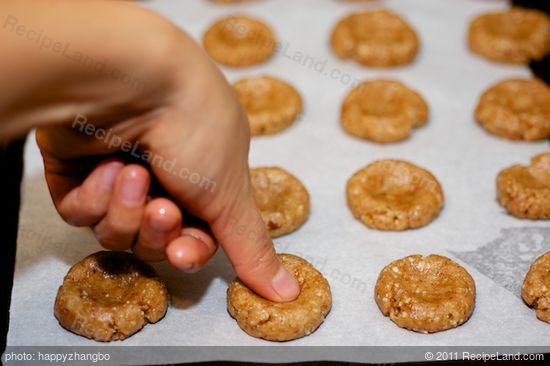 Bake about 8 minutes, remove from the oven.
Dent again with the back of a small spoon and bake about 10 minutes longer until the cookies become golden-brown at the edges, let cool on the baking sheet for a few minutes.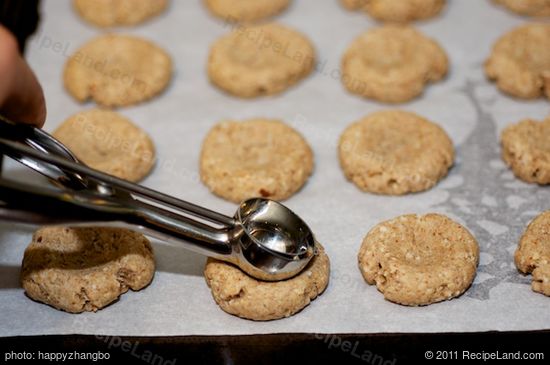 Transfer the cookies onto a wire rack to cool completely.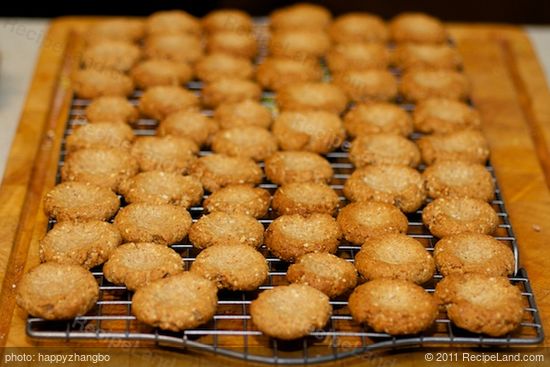 For frosting, add butter, 1 tablespoon milk and brown sugar in a saucepan.
Bring to the boil, and let boil 2 minutes, stirring constantly; remove from heat.
Stir in the powdered sugar and vanilla right away until smooth and thick.
Fill about ½ teaspoon butterscotch frosting into each depression on the cookie and immediately sprinkle frosting with nuts. (Don't sprinkle the nuts after you frost all the cookies, because the frosting hardens very fast.)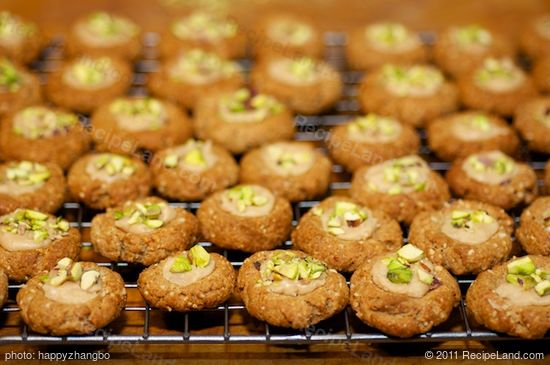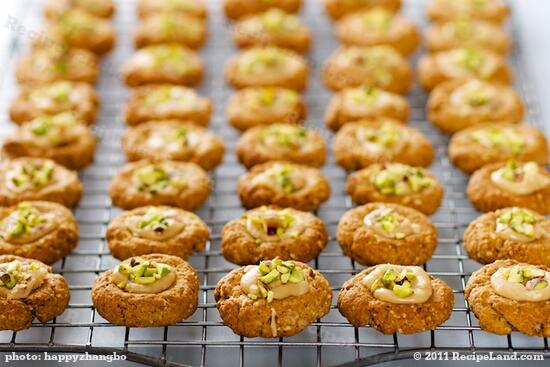 If the frosting seems too thick, add a few drops of milk and stir well.
Let the frosting set, about 15 minutes.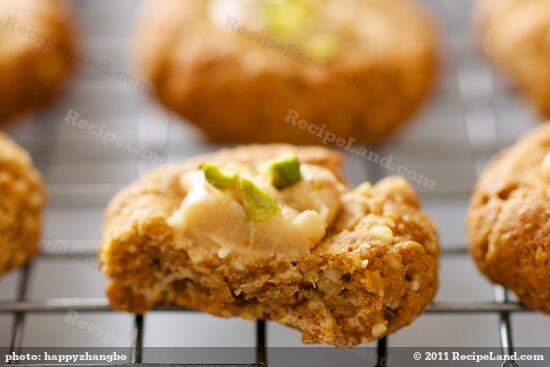 The cookies can be put into a zip-lock bag, and they freeze well.
---
---