Huevos Rojo y Verdes (Mexican Red and Green Eggs)
I had these for breakfast frequently when staying in Tlaqupaque, Mexico outside Guadalajara. Here's my version that recreates this local specialty. I haven't seen them anywhere else. Perfect for Cinco de Mayo.
Directions
The traditional recipe serves two fried eggs one topped with red tomato salsa and one topped with green salsa with the ever present scoop of Mexican rice and refried beans. In this version we poach the eggs (keeping it healthier) but feel free to fry the eggs to your preference instead.
With leftover rice and store-bought salsas and refried beans it is very quick and easy to prepare. The recipe is also very easy to double up to serve as many as desired.
Bring an inch or two of water to a gentle simmer to poach the eggs. Add one tablespoon of vinegar into poaching liquid that is barely simmering.
Poach the eggs to your desired level of doneness.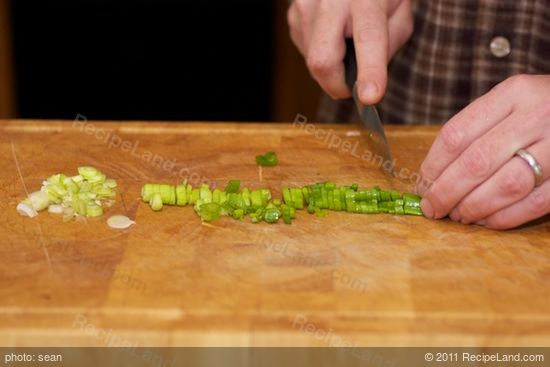 Alternatively, fry the eggs to your preference.
Microwave or heat the rice and refried beans (separately).
On the serving plate divide the shredded lettuce into two beds to place the eggs on.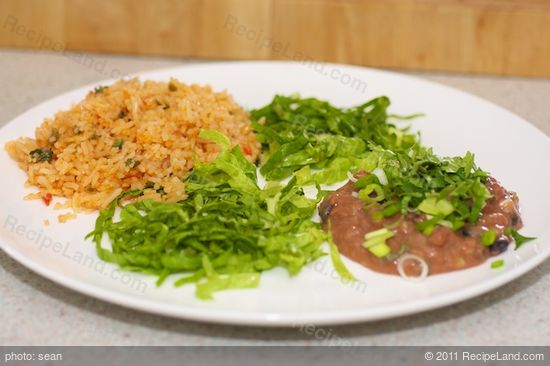 Place one egg on each of the lettuce beds.
Top one of the eggs with the red tomato based salsa.
Top the other egg with the green salsa verdes.
Place the refried beans on one side of the two eggs. Garnish with the green onions and cilantro.
Place the Mexican rice on the other side of the two eggs.
Add a dollop of sour cream (if desired).
Garnish with cilantro and a wedge of lime.
See photos for a guide (if needed).
This recipe is very easy to vary to your tastes.
The only place I've actually seen (and frequently ordered) this dish is in Tlaqupaque, Mexico outside Guadalajara in Jalisco province, Mexico.
Nutrition Facts
Serving Size
376g
(13.3 oz)
Amount per Serving
Calories
332
42% of calories from fat
Trans Fat 0g
Total Carbohydrate
10
g
10%
Sugars g
Vitamin A 16%
•
Vitamin C 49%