Favourite Chicken Florentine
Didn't have marsala so I made a quick red-wine pan sauce using shallots, red wine and a bit of chicken stock and was able to use the brown bits in the skillet and added a touch of butter for a bit of sheen. Also I seasoned the chicken breasts with salt and pepper as well as the spinach with salt, pepper and a pinch of nutmeg. Very colorful and tasty.
Directions
Blanch spinach and cool, squeeze all the water out. Slice ham and cheese. Lay the chicken out on a sheet of plastic and cover with another sheet of plastic and with a meat mallet pound thin.
Remove top sheet of plastic and place the spinach on the chicken, then add the ham and cheese.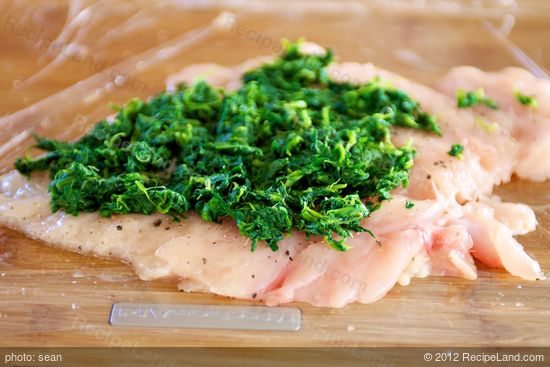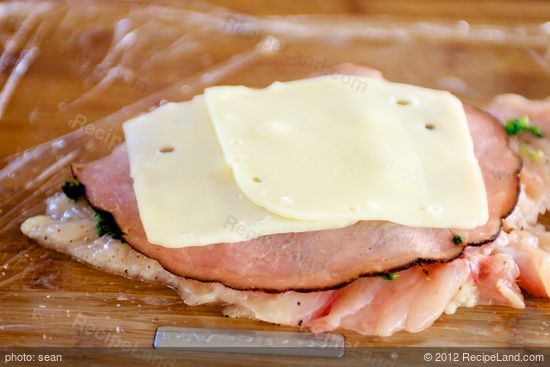 Using the bottom sheet of plastic roll the chicken as you would a jelly roll. Place in the freezer to firm.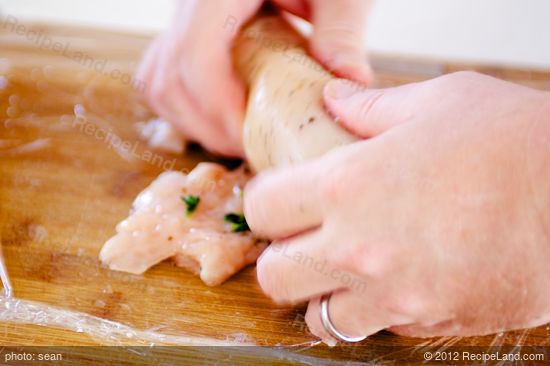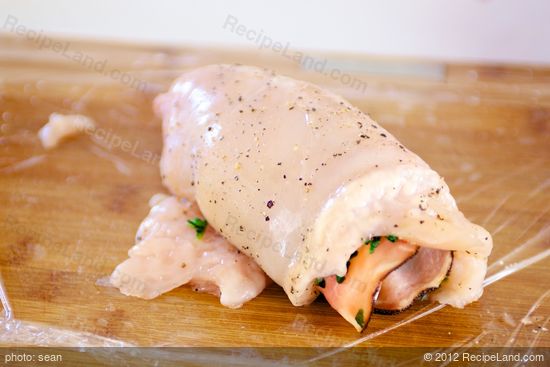 Remove from the freezer and flour the chicken, brown in a sauté pan, and bake in a 350℉ (180℃) oven until done, about 20 minutes.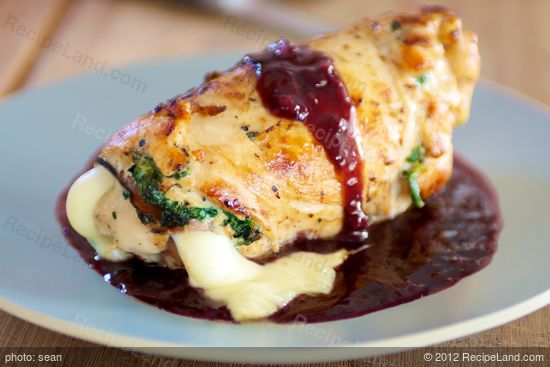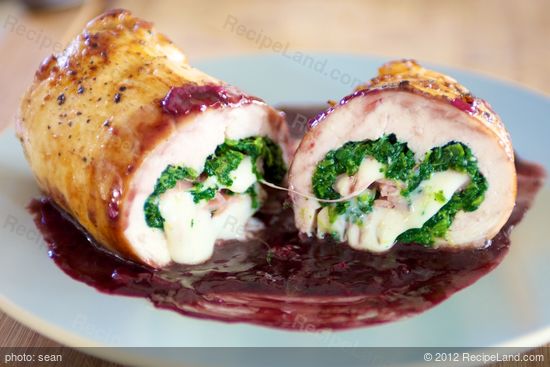 ---
---