Family Favorite Blueberry Coffee Cake
This is an all time favorite for my family, it never lasts very long.
Directions
Preheat oven to 350℉ (180℃). Grease a 13 x 9 x 2 inch baking pan; set aside.
In small bowl mix together flour, baking powder and salt with a fork; set aside. In a large bowl beat cream cheese and butter with an electric mixer on medium speed for 3 minutes or until creamy.
Add the sugar and continue beating until combined. Add the eggs one at a time, beating well into the mixture. Add flour mixture; beat until combined.
Stir in vanilla with a wooden spoon. Very gently fold in blueberries, the batter will be very thick. Pour into the prepared baking pan and smooth the top with a spatula.
In small bowl with a fork mix together 3 tablespoons sugar and the cinnamon. Sprinkle over batter.
Bake for 50 to 60 minutes or until a toothpick inserted in center comes out clean. Cool on a wire rack.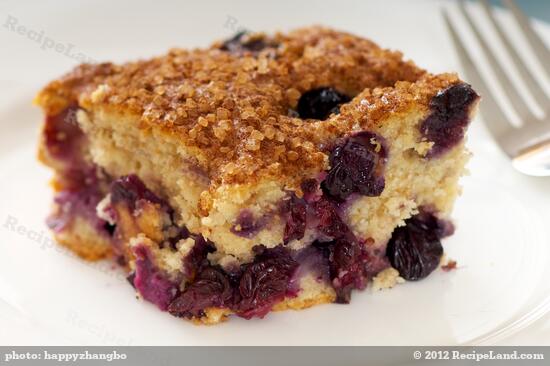 ---
---