Cream Cheese Stuffed Honey Lemon Cranberry Muffins
Directions
Preheat oven to 425°F.
Coat 12-cup muffin pan with cooking spray.
Coarsely combine honey, lemon zest, cream cheese and ¼ teaspoon vanilla in a measuring bowl or a small bowl.
Set it aside.
Sift flour, baking powder, baking soda and salt in a large bowl, or you can whisk the dry ingredients too until well combined.
Beat eggs in a medium bowl lightly, then add brown sugar and the remaining 1 teaspoon vanilla and whisk until the sugar is dissolved, 1 minute, or you can use blender.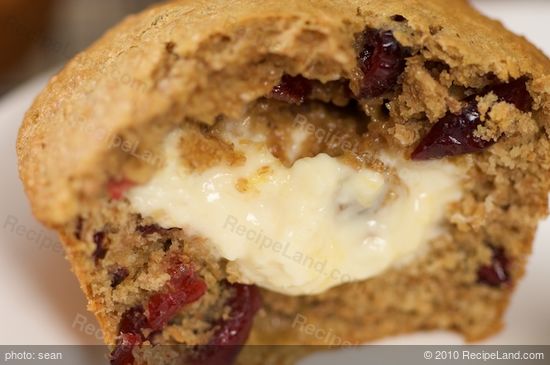 Gradually whisk in buttermilk and oil until smooth.
Put the wet ingredients to the dry ingredients and stir until just combined; do not overmix. Fold in figs.
Add half the batter into the prepared muffin cups.
Then add 1 full teaspoon of the reserved cheese filling to the center of each muffin, cover with the remaining batter, you should not be able to see the fillings.
Bake muffins until edges start to brown and tops spring back when gently pressed, about 15 minutes.
Cool in the pan for 8 minutes.
Take them out onto a wire rack.
You can storage them in a air-tight container or put them in a Ziploc bag and freeze, these muffins can be frozen for up to 1 month.
---
---