Chicken Saltimbocca (Chicken Cutlets with Prosciutto and Sage)
Adaption of this classic Italian recipes that highlights the chicken, prosciutto and sage with a simple pan sauce topped with crispy fried sage leaves. A quick and easy weeknight treat.
Directions
On a plate, combine flour, salt, pepper and sage for dredging the chicken cutlets.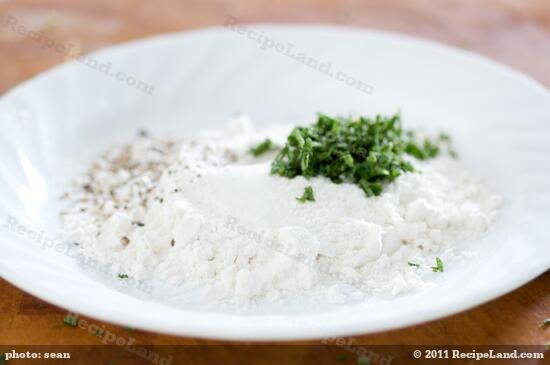 If using chicken breasts instead of store bought chicken cutlets, place the chicken in the freezer to firm up for easier slicing for about 30 minutes.
Using a sharp chef's knife cut the chicken breasts into evenly thick cutlets. Usually we end up with two similarly sized cutlets and one smaller one. (Or just purchase chicken cutlets at the supermarket or butcher).
Dredge one side of the chicken in the flour, sage mixture. Place one large or several smaller sage leaves onto the non-floured side of the chicken cutlets.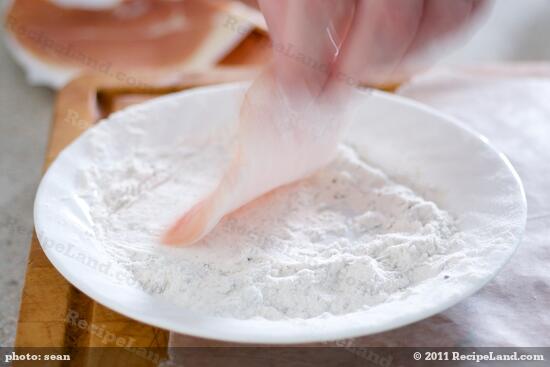 Trim prosciutto slices to the shape of your cutlets and place one slice on each breast on top of the sage leaf, pressing down to adhere.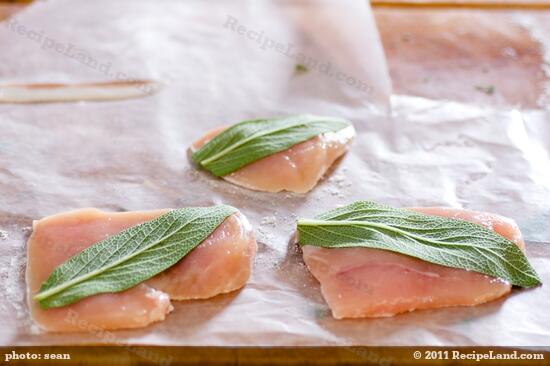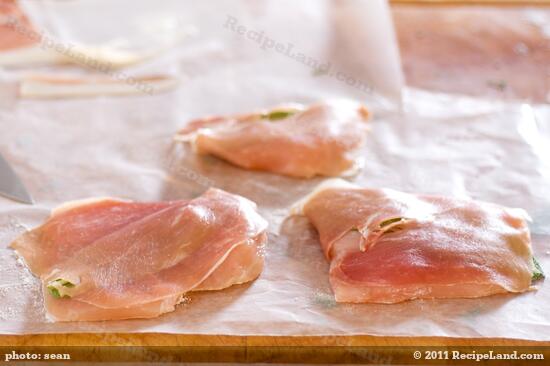 Heat a non-stick skillet over medium-high heat with 1 to ½ tablespoons oil.
When the oil is hot, fry some sage leaves (optional for garnish) for 30 seconds until they start to change color and are crispy. Remove to paper towelling and reserve.
Place chicken in the skillet, prosciutto side down. Cook for 2 minutes or until the prosciutto is well crisped and brown.
Flip the chicken breasts over to cook on the other side, another 2 minutes until the chicken is cooked through, do not over cook.
Remove the chicken to warmed serving plates, prosciutto side up while you prepare the pan sauce.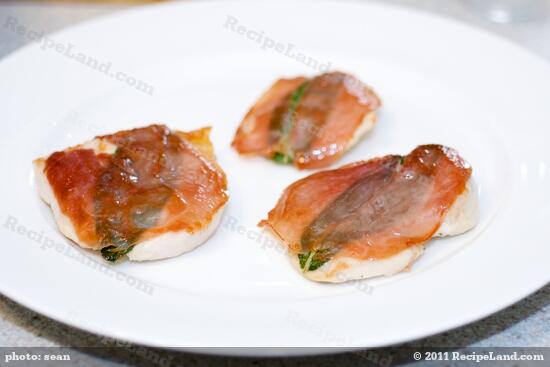 Add the white wine, cooking sherry or vermouth and deglaze the pan and reduce the wine, several minutes.
Add the butter and melt for 30 seconds.
Remove from the heat, add the lemon juice and parsley and stir to combine. Taste and adjust seasoning with salt and pepper.
Spoon some of the pan sauce over the chicken cutlets.
Garnish with the fried sage leaves if desired.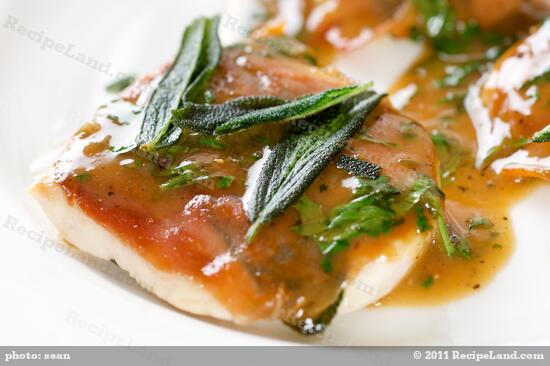 Note:
After searching the net, cookbooks and magazines and finding numerous renditions of this Italian classic we combined the best of all recipes into our own version that tries to highlights the main ingredients. Chicken, prosciutto and fresh sage.
Nutrition Facts
Serving Size
206g
(7.3 oz)
Amount per Serving
Calories
473
41% of calories from fat
Trans Fat 0g
Sugars g
Vitamin A 5%
•
Vitamin C 4%