Chicken Dijonnaise
A quick, easy and tasty chicken dijonnaise. Tons of delicious flavors in the creamy sauce that's made with browned onions, white wine and dijon mustard, then being concentrated, which gives the juicy yet tender chicken breasts more yumminess to enjoy.
Metric
Directions
Bone skin and split chicken breasts, then flatten into cutlets.
Season both sides with salt and black pepper.
Sauté chicken in 2 tablespoons butter until cooked on both sides.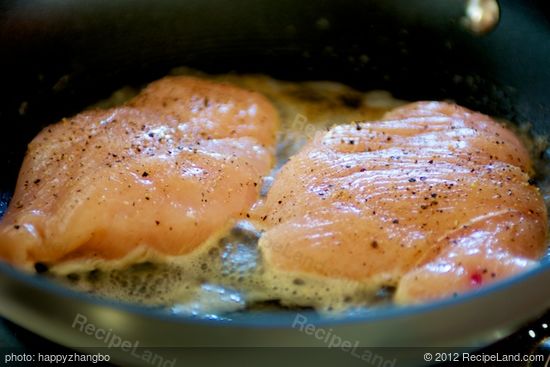 Remove from pan and keep warm.
Melt remaining butter in skillet.
Add onion and cook until tender.
Add wine and mustard and simmer until mixture is reduced by half.
Add whipping cream and simmer until sauce is thick enough to coat spoon.
Strain, then add rosemary, thyme and tarragon.
Season to taste with salt and pepper.
Pour over chicken breasts.