Chicken Breasts in Poblano Sauce
An easy tasty main. Chicken breasts baked in a creamy poblano sauce topped with melted Monterrey jack cheese.
Directions
Preheat the oven to 350℉ (180℃). Melt the butter in a large heavy skillet over medium-high heat. Meanwhile, rinse and dry the chicken breasts with paper toweling. Season both sides of each chicken breast with salt and pepper.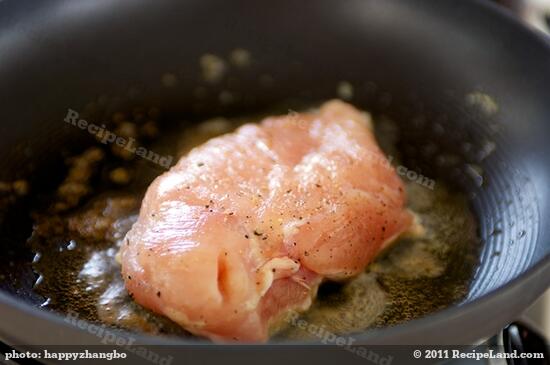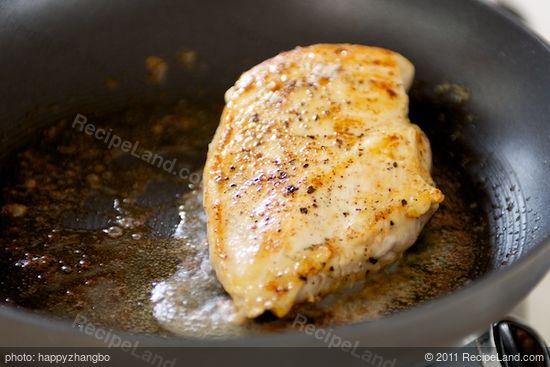 When the skillet is hot add the chicken breasts and cook until well browned, about 5 minutes per side. Ideally you will develop a fond in the pan (brown bits) that will help flavor the sauce. Remove the chicken breasts and arrange in a baking dish in a single layer.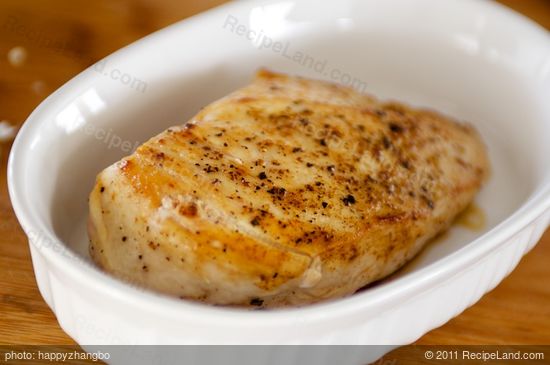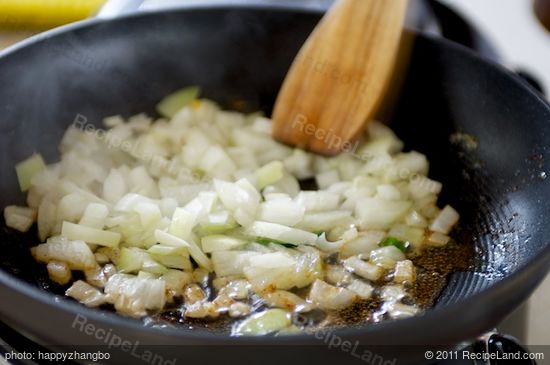 Add the onion to the skillet and cook for a few minutes. Season with a bit of salt. Add the poblano peppers and cook for about 10 minutes until both the onions and poblano are softened.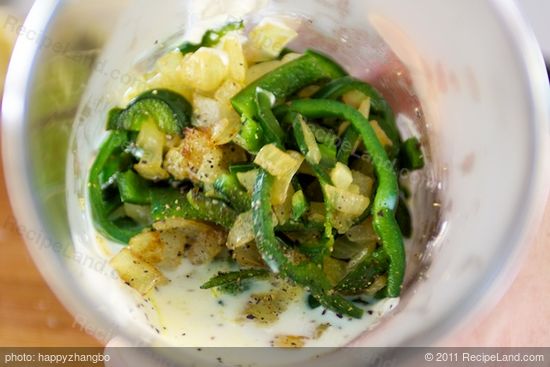 Remove from heat and transfer to a blender along with the sour cream and milk. You may wish to use less milk for a thicker sauce. Taste and season with salt and pepper as needed. Pour the sauce over the chicken and sprinkle the cheese on top.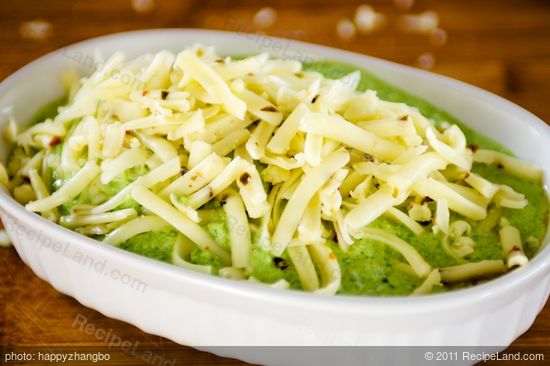 Bake for about 25 minutes, until the sauce is bubbling and the chicken is cooked through.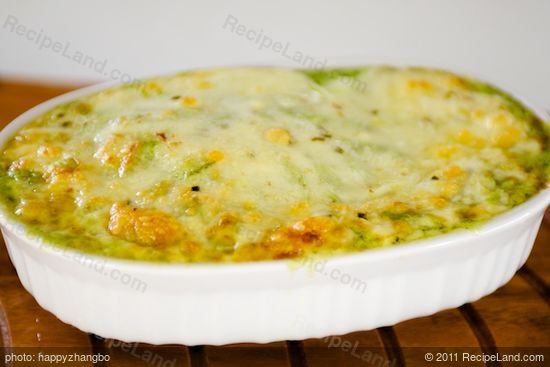 Nutrition Facts
Serving Size
237g
(8.4 oz)
Amount per Serving
Calories
491
60% of calories from fat
Trans Fat 0g
Sugars g
Vitamin A 17%
•
Vitamin C 4%