Basil & Ricotta Stuffed Zucchini
Directions
Preheat oven to 450℉ (230℃).
Cut each zucchini in half lengthwise, scoop out pulp, leaving a ¼ inch-thick shell.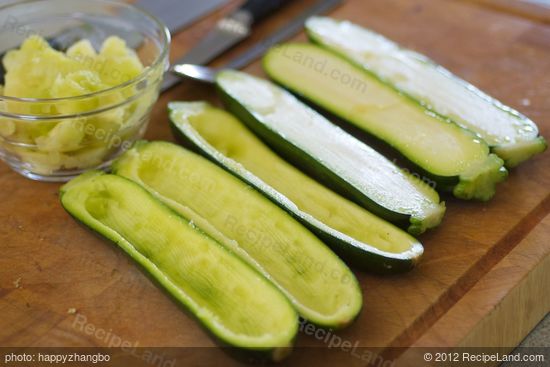 Reserve pulp for another use.
Combine basil and next 7 ingredients, whisk until well blended and form into a smooth texture.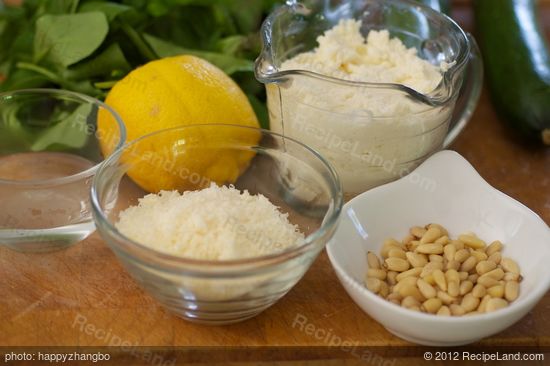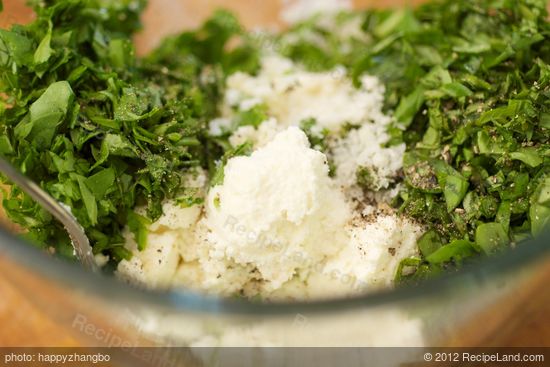 Place zucchini shells in a single layer in a 13 by 9–inch baking dish coated with cooking spray or brushed with oil. Divide mixture evenly among shells, pressing gently. Sprinkle several pine nuts on top of each zucchini shell, if needed.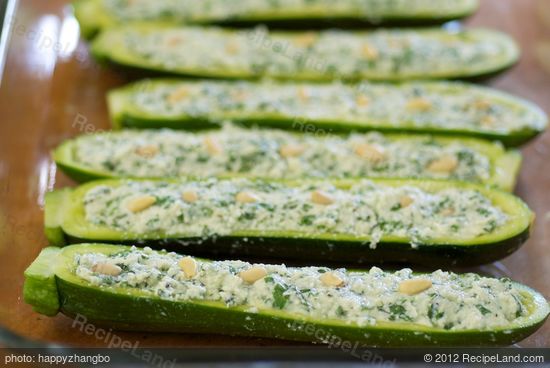 Bake in preheated oven for 20 minutes or until zucchini is tender.
Garnish with parsley leaves, if needed.
---
---